Carlos Fulcher
'90, Technology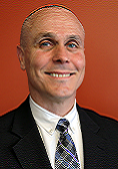 Carlos Fulcher, MBA, CAE, is an innovative and strategic global executive leader with extensive experience in nonprofit and for-profit organizations. He is a certified association executive with a track record in delivering organizational value and growth. He is a leader with expertise in conceptualizing business initiatives and is visionary in creating strategies that advance organization mission.

Carlos is executive vice president at the Association for Professionals in Infection Control and Epidemiology. He served as the executive director at the International Association of Business Communicators and as the worldwide deputy executive director at the Drug Information Association. He also served as chief information officer/chief knowledge officer for the American Society of Plastic Surgeons (ASPS). Prior to ASPS, Carlos served as vice president of information technology for Meadows Credit Union.

He has delivered presentations on association management and globalization at national events all over the U.S.