Living-Learning Communities Foster Peer Connection, Career Focus
By Eva Richards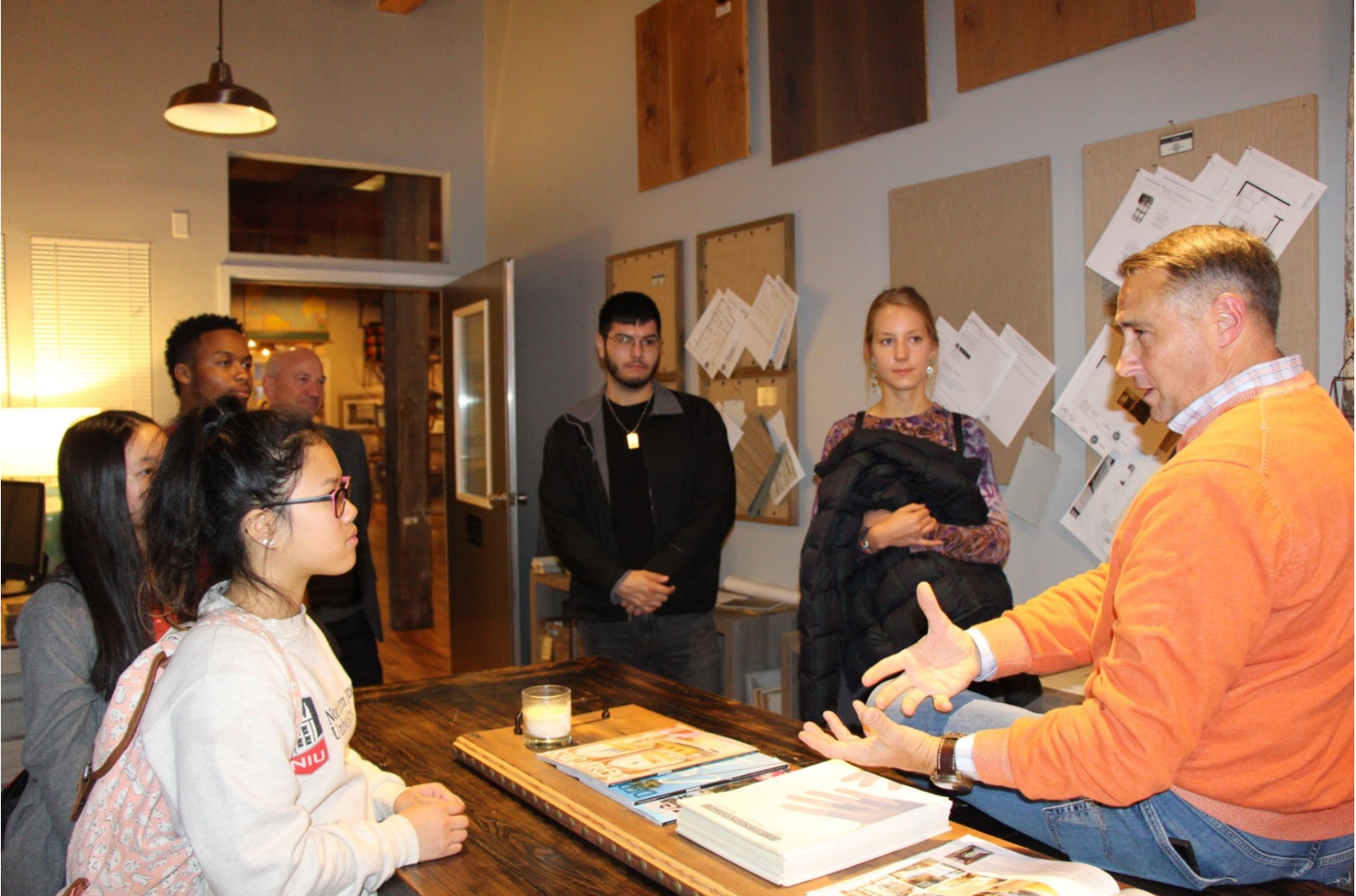 Craft never imagined himself being an educator when he was growing up. In fact, his plan, all the way up to senior year of high school, was to go to school for architecture. Like most educators, though, it was one of his teachers who eventually inspired him to go into the field.

"During my senior year of high school, I had the opportunity to be a teaching assistant for my 5th grade teacher," Craft said. "That experience is what inspired me to become a teacher. Remembering the impact that this teacher had on me when I was a student and seeing the way he was still making such a positive difference with students was inspiring."

After earning his B.A. in elementary education from NIU in 2012, Craft earned his M.S. in Education Leadership and Administration from Aurora University in 2016.
Now, as principal for Highland Elementary School in Downers Grove, Illinois, every day is a new challenge. Whether it is providing professional development to teachers, solving unpredictable problems or spending time in classrooms, Craft finds his work extremely fulfilling.

Wanting to inspire the next generations of teachers, Craft recently volunteered as a guest speaker for NIU's Living-Learning Community (LLC) Alumni Career Network Series program on campus. Through this opportunity, Craft worked with students who are studying to become teachers, helping them to understand both the benefits and challenges of this career.

NIU's seven LLCs, with houses for students interested in business careers, health professions, students with education majors, fine arts majors, students in the Honors Program and those who have undecided majors. These living arrangements provide a unique opportunity for NIU students to live and learn with other students who have common academic interests. Living in these communities allows students to connect to faculty, engage in real-world learning and networking through site visits and career-related activities, and much more. Last year, more than 550 students were a part of this exciting program.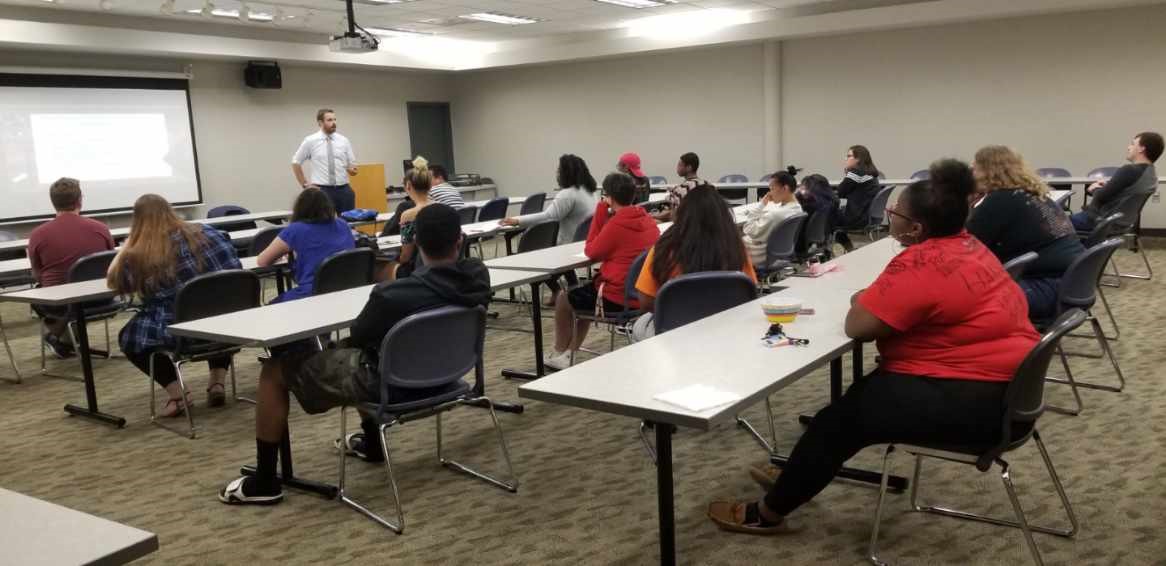 Dan Belmont, '89, also stepped up to be a guest speaker for Business Careers LLC students this semester.

"This was my first time working with the LLC, but I could already tell that they are dedicated, hardworking students who are passionate about learning and getting ahead in the world while making a difference," he said.

After receiving his B.S. in finance, Belmont went on to earn a graduate-level certificate in E-Business Strategy from the University of Chicago and completed the Leadership Skills Academy at Yale University. As one of the founders of the Energy and Utilities practice at West Monroe Partners, Belmont and his team drive transformational change in the energy and utility spaces, focusing on clean energy solutions and efficient modernization of grid operations through the use of people, process and technology solutions.

At West Monroe, Belmont enjoys helping turn young, passionate employees into productive and happy consultants who are making positive change that their clients value and appreciate. He shares in his employees' successes, and that spirit of teamwork is a strength he brought to the LLC Alumni Career Network Series. He even recruited two of his company's younger, dynamic consultants—NIU alumni Shekinah Bergmann, '17, M.S. '18, and Liz Peters, '14—to work alongside him during the presentation with the LLC students.

Another alumni who recently stepped up to host an LLC community at his business was Philip Sassano, '92. After touring of the Starline Factory Building, the Fine Arts House LLC visited the loft studios of Sassano's interior design company, The Design Coach, LLC, where he gave students, faculty and staff a behind-the-scenes look at his team's creative process.

"I was able to answer specific questions related to all of the ways we apply our artistic and contracting disciplines to a variety of different projects," Sassano said. "To have the opportunity to exchange ideas and open people's minds to new possibilities in a setting as special as Starline was truly rewarding, and I look forward to partnering with the LLC students and other NIU staff soon!"

Belmont, Craft and Sassano said they would recommend volunteering through the LLC Alumni Career Network Series to fellow alumni because it is time well spent, with volunteers' efforts living on in students' future work.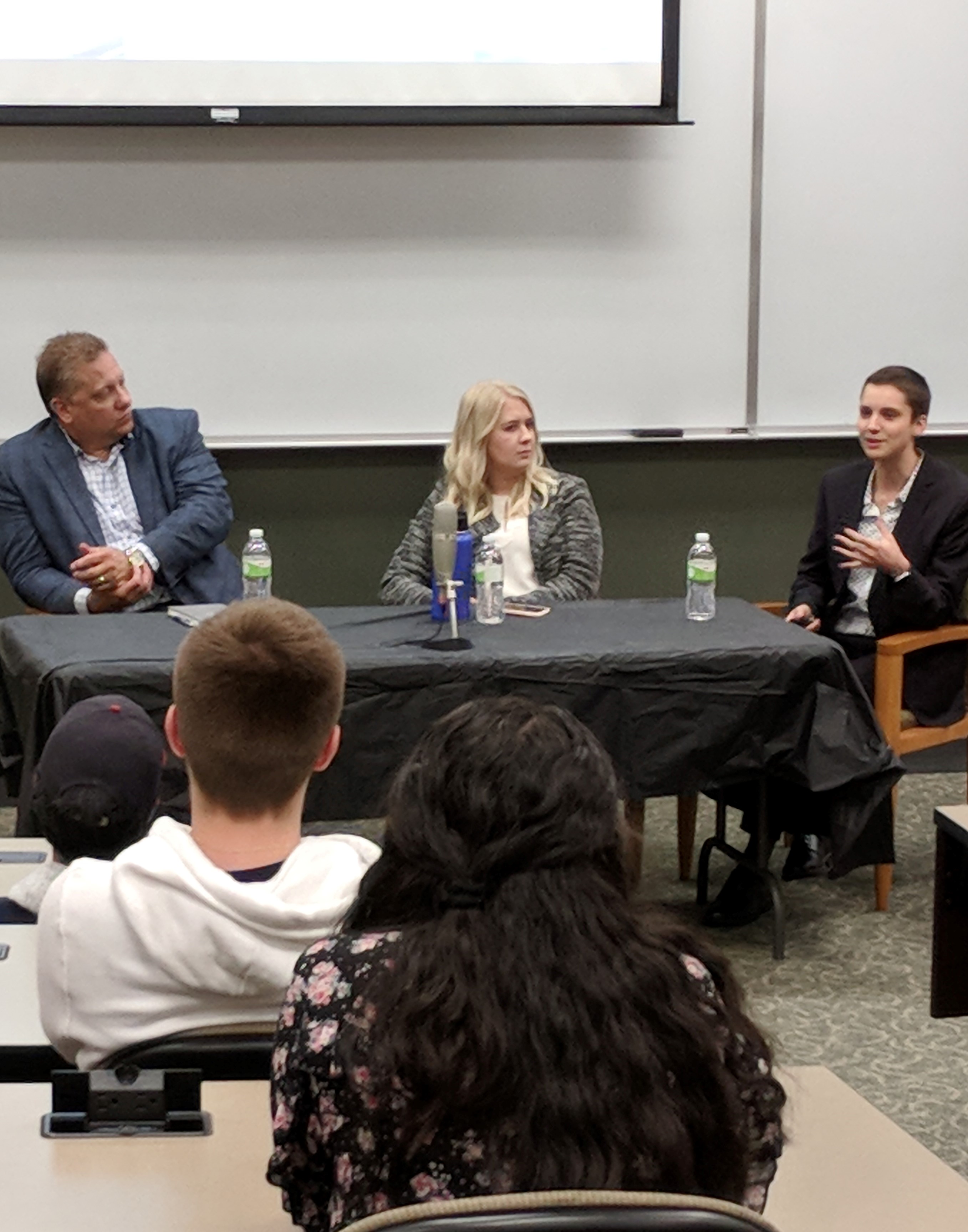 "The experience has been very worthwhile for me because I've been able to bring consulting job opportunities to NIU students and help them develop happy and sustainable careers that they will love," Belmont said.

Volunteers, however, are not the only participants who find the LLC Alumni Career Network Series worthwhile.

"Your entire team allowed the students to see passion and interest about the work you are engaged in," said Barbara Fox, the Acting Coordinator for the LLC's Business Careers House.

There are plenty of ways for alumni to get involved through the LLC Alumni Career Network Series. Consider hosting one of the communities for a day, organizing a facility tour at your workplace or visiting the NIU campus as a guest speaker. Or with the support of Jac Cooper, the NIU LLC Program Coordinator, you can work together to come up with a unique way for you to share your professional expertise.

If you have experience and know-how that you would like to share with students and are considering volunteering for the LLC Alumni Career Network Series, please contact Jeanne Baxter, volunteer coordinator for NIU Alumni Volunteer Engagement, at 815-753-5062 or jbaxter1@niu.edu. To learn more about the areas of study within the LLC program, click here.