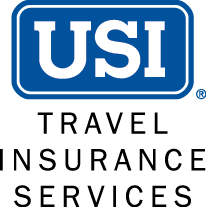 While we may not be traveling much these days, we are looking ahead to the time when we can be out and about again. Whether it is to explore, to learn, to socialize, or merely to see and hear the sights and sounds of a new destination, we understand your wanderlust and the need to have something on your calendar to look forward to.

As we prepare for upcoming travel opportunities, we realize there may be questions and changes to preparations, due to the COVID-19 situation. Our main concern is for the safety and well-being of our alumni and friends. We will make plans as we are able and be ready if changes are necessary.

We thank you for your continued support of NIU and the Alumni Association Travel Program LLC, and we look forward to the time when we can be together again sharing new travel adventures. We hope you and your family stay safe and healthy during these challenging times.

For more information, contact Pat Anderson at panders1@niu.edu or 815-753-1512.

Travel insurance is very important to protect your trip investment. Please review the recorded webinar "Travel Insurance: What You Need to Know for Your Next Trip," prepared by our partners at USI Insurance Services, for more information on travel insurance.
The password for the webinar is TravelInsurance2021.
Upcoming Trips
---