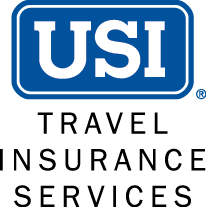 NIU Alumni Travel is open to anyone interested in educational travel, including alumni, parents, families, and friends of the university.

Ready to explore the world? We are! Come see where we're headed and join the pack.

It is exciting to think of new travel adventures and destinations we have dreamed about. Whether it is to explore, to learn, to socialize, or merely to see and hear the sights and sounds of a new destination, we have something for everyone.

Our main concern is for the well-being of our alumni and friends. Please note that travel is inherently risky, and please take caution to ensure that you are prepared, insured, and informed about your plans and about your desired destination. Not every tour is for everyone, and things like mobility, length of time, and location should all be a part of your consideration.

We thank you for your continued support of NIU and the Alumni Association Travel Program LLC, and we look forward to sharing new travel adventures. Please bookmark this page for future travel announcements.
PROGRAM TOUR CONDITIONS and Disclaimers:
Travel Insurance: Travel insurance is very important and can be purchased through USI Travel Insurance Services. This insurance is designed to cover you and your tour investment from tour cancellation/interruption penalties and to provide medical expense, medical evacuation, baggage and personal effects loss, and accidental death coverage, as well as emergency assistance. There is an advantage to early enrollment in this travel insurance program. Purchasing coverage within 21 days (Plus and Elite Options) of your initial tour deposit can make you eligible for (1) Pre-existing Medical Condition Exclusion Waiver, and (2) Optional Cancel for Any Reason Coverage (Plus and Elite Options). If you wish to take advantage of these special options, you must enroll within 21 days of the date your initial tour deposit is received. Contact Travel Insurance Services at 1-800-937-1387 or my.travelinsure.com/niu. Considering recent global events, including without limitation, the global pandemic, it is strongly recommended that all travelers purchase additional insurance to protect their travel purchase.

No Liability: By participating in this Program, you understand and agree that the Alumni Association Travel Program LLC ("AATP") and its affiliates, related entities, officers, directors, attorneys, trustees, beneficiaries, insurers, employees, managers, members, volunteers, students, agents, other representatives, predecessors, successors and assigns are not responsible for any liabilities, claims, causes of action, damages, fees, costs, and expenses of any kind relating to any tour cancellation, tour interruption and/or delay; baggage loss, theft, damage, or delay; accident and/or sickness medical expenses, accidental death; and worldwide emergency medical evacuation and assistance arising out of or in any way related to this Program.

RESPONSIBILITY

AATP does not conduct the tours and does not act as agent for any participants interested in tours. AATP acts solely as a facilitator with independent tour operators, with whom tour participants directly make arrangements for completing travel. As a courtesy only, AATP acts as a liaison with tour operators should you have any questions or concerns that may arise before, during or after your tour. AATP strongly encourages you to familiarize yourself thoroughly with all the tour operator's terms and conditions, including without limitation, their cancellation and refund policies. AATP strongly encourages you to investigate all available insurance options from third parties. AATP and its affiliates, related entities, officers, directors, attorneys, trustees, beneficiaries, insurers, employees, managers, members, volunteers, students, agents, other representatives, predecessors, successors and assigns are not responsible for any changes to trips or travel arrangements, or for any monetary losses or additional expenses of any kind arising out of or related in any way to your travel.

AATP does not own or operate any entity which provides goods or services for this program. AATP does not act as agent for the independent suppliers of travel conveyance, transport, accommodations, or any other travel related services. All such persons or entities are independent contractors. As a result, AATP is not liable for any negligent, intentional, or willful act by any such person or entity. In addition and without limitation, AATP is not responsible for any delays, delayed departure or arrival, missed carrier connections, loss, death, damage or injury to person or property, or any accident, mechanical defect, failure or negligence of any nature whatsoever arising out of or related in any way to any accommodations, transportation or other services, or for any substitution of hotels or of common carrier equipment, with or without notice, or for any additional expenses that may be incurred. AATP, in its sole and exclusive discretion reserves the right to withdraw its affiliation with any individual tour operator should conditions warrant.

Tour Operator. The tour operator, supplier of services, or their respective affiliates, officers, directors, trustees, employees, agents or other representatives (collectively "Tour Operator") shall not be responsible for or become liable for any delay incurred by any person in connection with any means of transportation, for any loss, damage or injury to person or property by reason of any event beyond their control or occurring without their fault or negligence.

The Tour Operator reserves the right to:

1. Substitute the airline to be used; the type of aircraft; and to alter the dates of the tour; the tour routing; or to cancel the trip if a minimum number of bookings is not reached for either the air or land portion of this itinerary.

2. Substitute hotels for other hotels in available categories.

3. Decline to accept or to retain at any time any person as a participant on any tour or to cancel any tour.

No Refunds. No refund will be made for voluntary absence from the tour unless arrangements are made at the time of booking. The schedules contained herein are subject to change without notice. All rates are based on current Tariff and Exchange rates in effect at the time of the printing of this itinerary and are subject to adjustment without prior notification in the event of changes therein or in changes in the number of participants on which the rates are based.

No Travel Carrier Liability. The travel carriers involved in this Program are not responsible for any act, omission or event during the time passengers are not on board their plane or other conveyance. The passage contract in use by any travel carrier, when issued, shall constitute the sole contract between the travel carrier and the purchaser of this Program tour.

Upcoming Trips
---
Vietnam, like all places, has a complex past. For Americans, it is a place often shrouded in mystery, as thick as the mist that sits on Halong Bay. Join your fellow Huskies and explore the fifth most-visited country in the Asia Pacific region.

It's the 150th Run for the Roses at the world-famous Churchill Downs! Join your fellow Huskies for mint juleps, fashionable hats, the most exciting two minutes in sports and more!

Travel to Greece with your fellow Huskies and experience warm sunshine reflecting off the Parthenon, espresso on a patio on Santorini, cold retsina on a balcony as the sun sets on Mykonos and so much more!