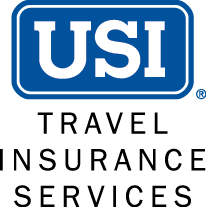 We are ready to explore and discover the world again! It is exciting to think of new travel adventures and destinations we have dreamed about. Whether it is to explore, to learn, to socialize, or merely to see and hear the sights and sounds of a new destination, we understand your wanderlust and your desire to look forward to something on your calendar.

As we prepare for upcoming travel opportunities, we continue to think about the safety and comfort of our travelers. Our main concern is for the well-being of our alumni and friends. We will make plans as we are able, and we will be ready if changes are necessary.

We thank you for your continued support of NIU and the Alumni Association Travel Program LLC, and we look forward to being together again and sharing new travel adventures. Please bookmark this page for any future travel announcements.

For more information, contact Liz McKee at Lmckee1@niu.edu or 815-753-7400.

Travel insurance is very important to protect your trip investment. Please review the recorded webinar "Travel Insurance: What You Need to Know for Your Next Trip," prepared by our partners at USI Insurance Services, for more information on travel insurance.

Upcoming Trips
---
Explore the Arctic on an all-encompassing expedition in search of the mighty polar bear. Travel alongside knowledgeable experts intimately familiar with the region while cruising the remote east coast of Greenland and seeing diverse wildlife.

The stunning French Riviera awaits your arrival, complete with elegant coastal resorts, superb dining, fascinating museums, fabulous shopping and secrets only a Mediterranean paradise can unfold.