NIU Foundation Job Board
The NIU Foundation is making a difference and we think you can play a part in it too. If you believe in working for an organization that truly changes the world, betters the lives of our students, champions our cause and has established a great working culture among our staff, the NIU Foundation is for you!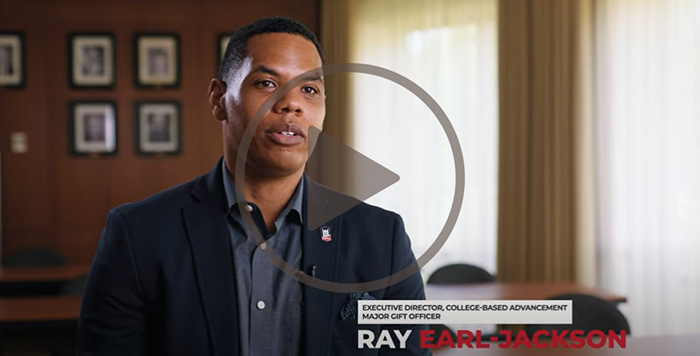 General Counsel
• Job Posting
The General Counsel will further advance the NIU Foundation's mission of creating life-changing opportunities for our hardworking, dedicated students and faculty by serving as the principal legal advisor to the President, the Foundation Board and related entities, and executive officers of the Foundation. As a member of the President & CEO's Senior Leadership Team, the General Counsel provides thought leadership and strategic development of high-priority initiatives of the Foundation and university.
Alumni and Advancement Coordinator
• Job Posting
Do you enjoy building and fostering relationships, while playing a key role in coordinating event planning? Then this position is for you! As an integral part of the Advancement and Communications teams within the College of Education, a commitment to understanding and further advancing the mission, vision, and values of the College and University through donor engagement is imperative. Candidates who thrive in dynamic and people-centric environments should apply!
Senior Director, Strategic Marketing and Communication
Lead an extremely talented team of marketing and communication professionals and help the NIU Foundation tell our story as the Senior Director of Strategic Marketing and Communication. As University Advancement enters the largest campaign in University history, strategic marketing and communications are more important than ever. Consider how programming impacts all constituencies, manage a diverse set of channels, craft messaging, and manage metrics and analytics while serving as a leader in the organization.
Director of Annual Giving
If you are a forward-thinking, data-driven, and mission-minded leader in annual giving and/or direct response marketing, then this could be the perfect role for you. We are seeking a leader who grow and expand the NIU Foundation's digital giving capabilities, grow our donor pipeline, and mange our Donor Experience Officer program. This is a hybrid role with the expectation of being in office 1-2 days/week. .
Multimedia Production Specialist
The multimedia production specialist will work with NIU alumni, donors, students, faculty, and staff to tell the story of NIU and the impact of philanthropy across campus. This position is perfect for a professional videographer who enjoys the production process from beginning to end, from storyboarding, to scripting, shooting, editing, post-production, and promotion. The ideal candidate for this position is creative, enjoys meeting people, has a passion for higher education and philanthropy, and is familiar with basic marketing principles. The multimedia production specialist will work with a creative team in a dynamic, fast-paced environment and will have opportunities to travel to meetings and events regularly.
Editorial Writer
Do you love to tell stories? Even better, do you love to write stories? We're looking for a talented wordsmith to craft feature stories to display the awesome things that our NIU alumni are doing with their lives and careers with the benefit of a Huskie education. This person will also serve as our lead editor/proofreader for our various projects on an annual basis.