Christopher Hennessy, '91, Goes the Distance to Serve Others
By Eva Richards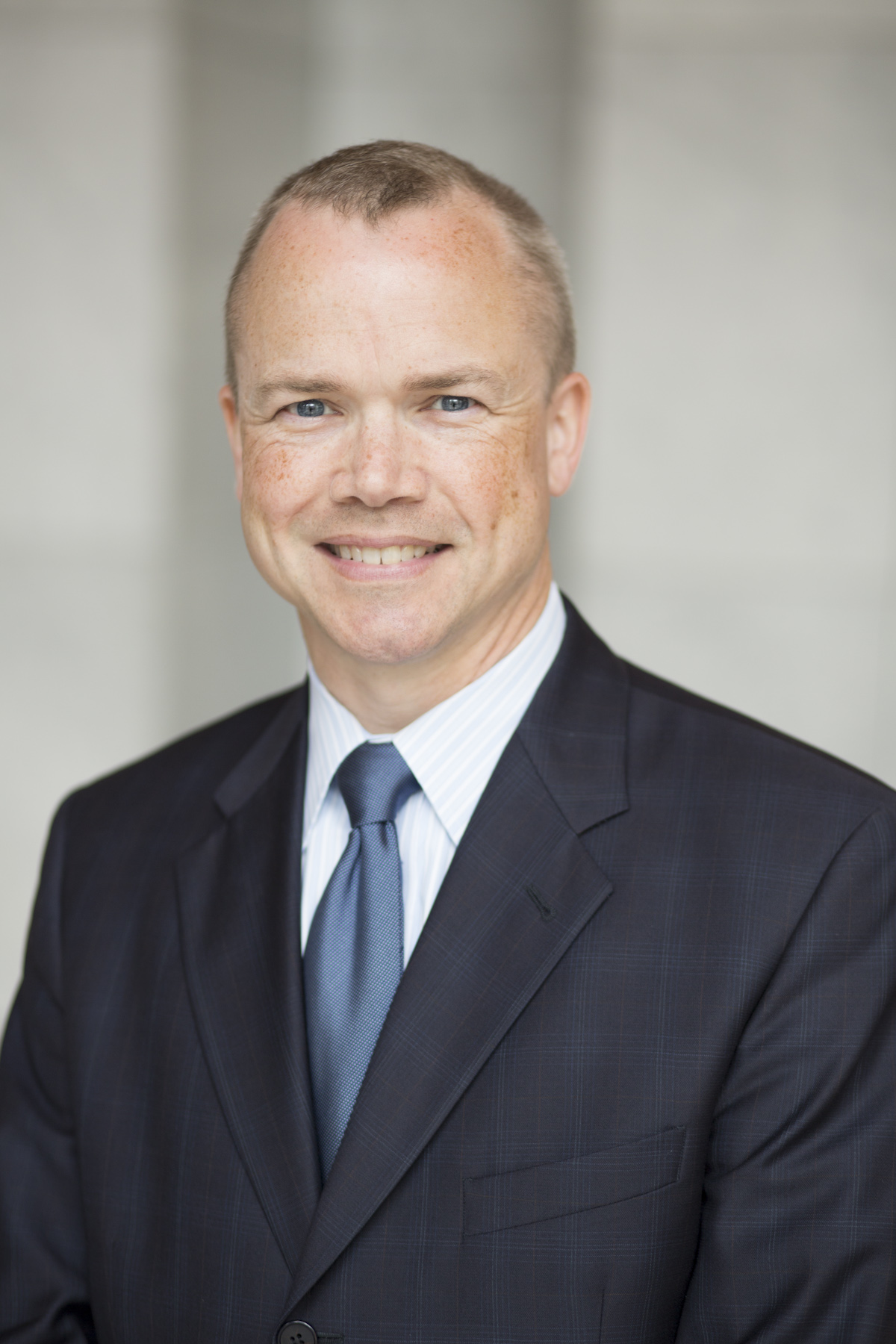 By the time Christopher Hennessy, '91, was a teenager in Park Ridge, Illinois, he already knew what his dream job would be.

"In the most simplistic and honest way, I liked arguing," he recalled with a laugh. "Before I ever went to college, I knew that I liked arguing, and the naïve side of me thought, 'What job could I do where I get to argue all day? I could be a lawyer!' But honestly, I just felt that I wanted to use my voice and my persuasion to help others.'"

With that singular focus, Hennessy plotted a thoughtful, deliberate course. He understood the way to a career in law would not be a sprint to the finish. Knowing he would eventually end up in law school and be an attorney, he eyed a different route for his undergraduate degree. He enrolled in Northern Illinois University's Department of Communication because he was looking to strengthen a core set of skills.

"Communication, public speaking, speech writing, persuasion—these were all the things I wanted to learn," he said. "I never wanted to be a transactional lawyer. I always wanted to be a courtroom lawyer, or a litigation attorney, because I wanted to be in front of a judge, in front of a jury, to persuade people and advocate for my clients. I knew NIU would be the best path for me."

Hennessy noted that NIU's extremely diverse community and ground-up work ethic taught him about getting to know people and working with people from all walks of life.

"Juries aren't filled with lawyers, so I didn't want to only be surrounded by fellow lawyers," he said. "A lot of the time, you just have to be able to talk to people. And if you can't talk to people, you can't persuade people. I think my undergraduate education was fantastic because it made that part easier."

Like many Huskies, Hennessy worked through college, paying his own way through jobs and student loans. After graduation, he continued working so that he could save up and have the luxury of focusing solely on law school. In 1993, he enrolled at The John Marshall Law School in Chicago.

After his second year of law school, Hennessy was lucky enough to land a summer clerk job with the City of Chicago Law Department. Due to Illinois Supreme Court Rule 711, a student who has successfully completed half of the credit hours needed for graduation may obtain a license to practice law under the supervision of a licensed attorney. This provision gave Hennessy his first opportunity to argue a case—when he was still just a student.

"I handled a hearing on behalf of the Chicago Police Department and got to defend their decision not to hire the plaintiff," Hennessy remembered. "It was exactly what I'd always wanted to do, and I had friends who were at private law firms that same summer who weren't able to handle litigation, go to court, or handle depositions. I got to do all those things! It was an amazing opportunity."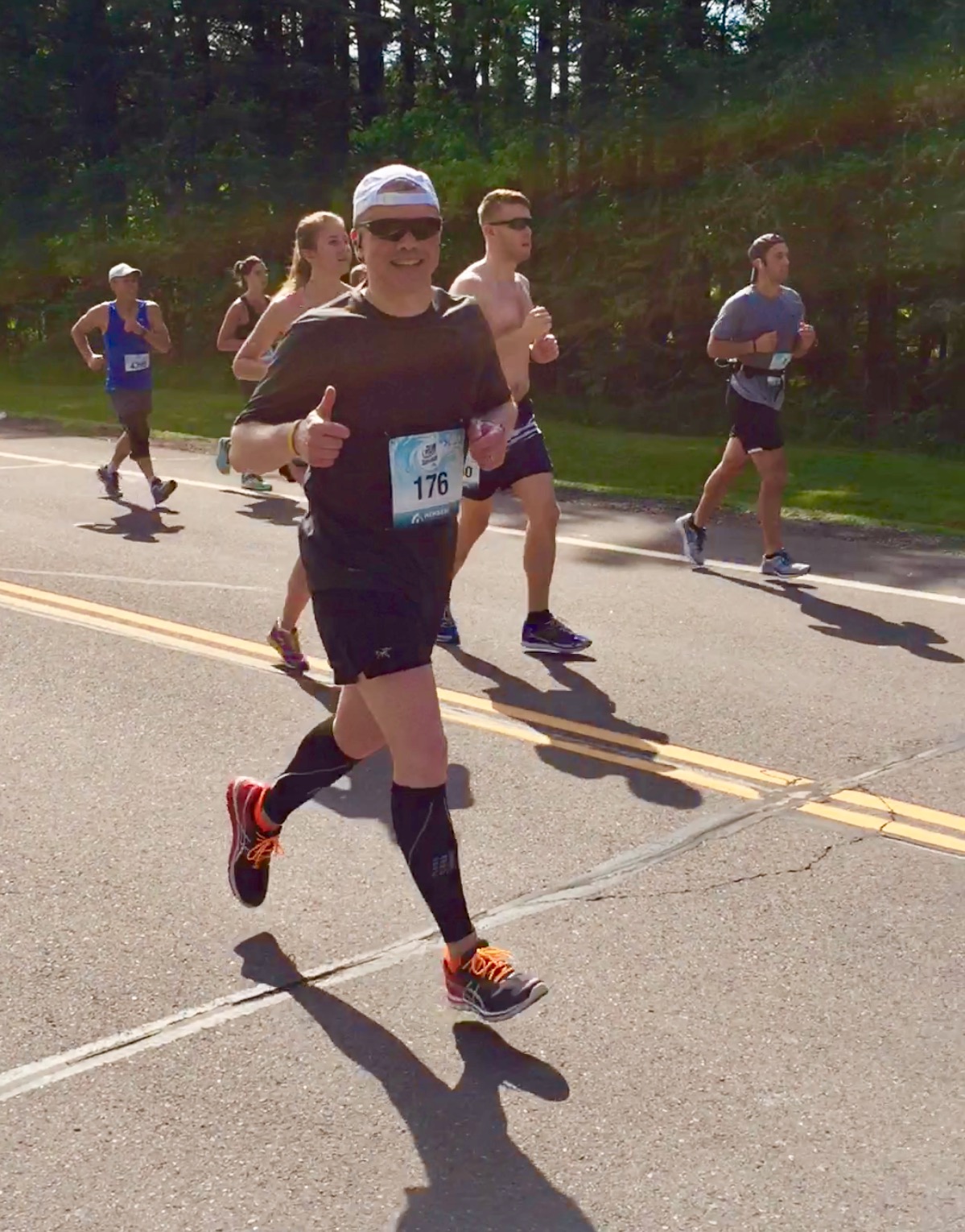 Hennessy eventually transitioned into private practice, and began working for Chicago law firm Meckler Bulger & Tilson LLP in 2005. In this role, he learned many different areas of the law, including construction, employment, and injury defense law, and he rose in the ranks, being appointed partner in the organization. In 2015, Meckler Bulger & Tilson merged with law firm Cozen O'Connor, and that took the work Hennessy had already been doing and brought it a national platform.

"These days, I'm working for an even broader range of clients in other places, with national clients who need help everywhere," he said. "Looking at the types of cases on my desk right now, I'm defending an architect in a wrongful death case, handling a contract dispute, and a construction defect case at a school. Every case is different, and I love the work I do."

And while Hennessy is pleased by the arc his professional life has taken, he is also very passionate about using his skills to give back.

"My wife and I preach the benefits of service to our two teenage daughters all the time," he said. "One of the things I love about Cozen O'Connor is their dedication to pro bono service, giving of your time professionally as a lawyer. It's fantastic, it's a huge commitment of the firm, and it's something they encourage and find opportunities for us to do."

In particular, Cozen O'Connor has found success advocating for people in some very challenging contexts, like for individuals who are applying for asylum in the United States.

"I have two cases right now where people are in the middle of the asylum process," Hennessy said. "There is a significant contrast in success rates for individuals who try to navigate the asylum process without an attorney and those who have access to a lawyer. In these instances, I feel like my contribution can make such a difference. My presence really does matter."

Hennessy noted that it is important to him that he gives his time in a more personal way, too. For the past two years, he has served as the President of the Board of Directors for the Chicago Area Runners Association (CARA).

Hennessy only began running long distances in 2011, after taking an interest in the Chicago Marathon.

"I saw all the different kinds of people taking on the marathon as a challenge," he said. "Young, old, life-long runners and people who looked like they'd only just begun running. I thought, 'I could do that."

When Hennessy happened upon CARA's website, he joined the association and ran his first marathon within a year. The organization—a network of fellow runners who connected with and counted on one another—made the difference for him, and he knew he wanted to be a part of that power. Almost immediately, he began looking to join the organization's board.

"Not being alone is massive when you're training for a marathon," he said. "If you're feeling lousy or tired but you know you're meeting friends who are depending on you to run in the morning, you get out of bed and you go."

Hennessy believes that the same principles drive all he does, from his work at Cozen O'Connor to his role at CARA.

"Like with running, you can run alone or you can run with other people," he reflected. "I choose to run with other people. I choose to go through life alongside other people because, to me, the fulfillment I get in seeing somebody accomplish their goal is almost more valuable than accomplishing it myself."