Rachel Stuehm, Au.D. '19, Advocates for Audiology Patients on Capitol Hill
By Eva Richards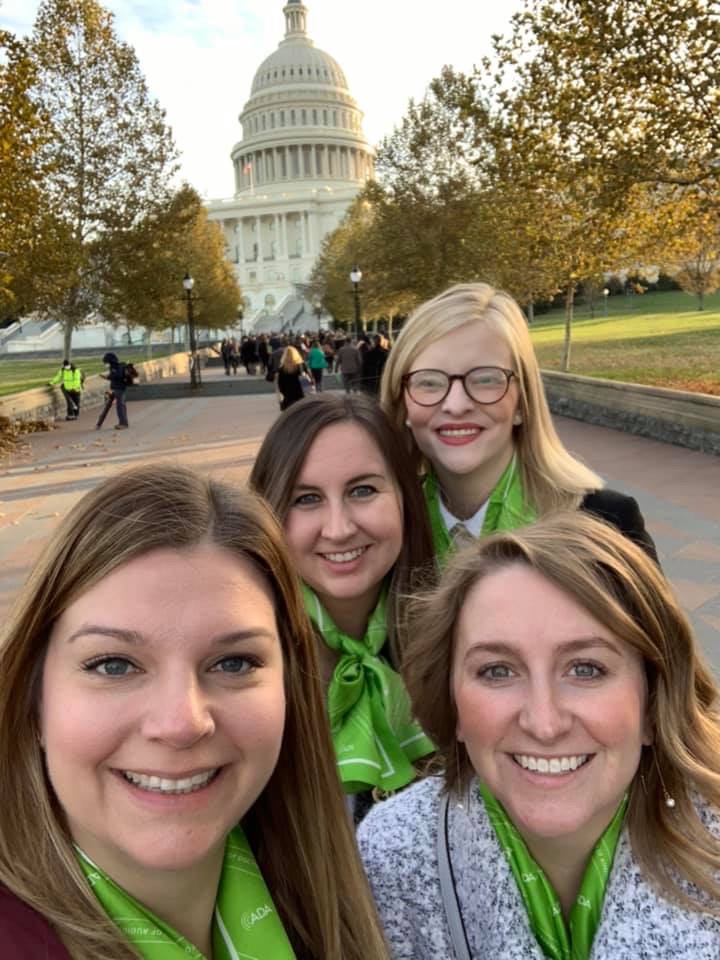 A lot of people want to change the world for the better, but few challenge the system straight out of school.

Rachel Stuehm, who earned her doctorate in audiology from NIU in 2019, did just that! Along with dozens of other audiologists, she began advocating for the Medicare Audiologist Access and Services Act (MAASA) (H.R. 4056 / S. 2446), which would amend Title XVIII of the Social Security Act.

Stuehm, an audiologist at Hearing Associates, Inc. in Libertyville and Gurnee, Illinois, sees the limitations of federal audiology laws each day as she works with patients with hearing loss.

"We have patients who come to us wanting our services but, because of archaic language used in the Social Security Act, we are unable to be reimbursed by Medicare Part B for those services even though our license allows us to legally treat and care for the patient," Stuehm said. "For example, right now if a patient feels they've had a change to their hearing and needs a hearing evaluation, they must make an appointment with their primary care physician to discuss their hearing concerns and that doctor will write a 'physician's order' that allows us to then test the patient's hearing before they can come to us."

Stuehm noted that this is just one of many examples where patients who use Medicare Part B must make extra appointments and spend extra time to receive quality care. Prior to patients being on Medicare Part B, other insurance allows audiologists direct access to patients.

"The other audiologists in the practice and I flew to Capitol Hill to keep fighting for our patients' rights and direct access to our care and services," Stuehm said.
Stuehm is a member of the Academy of Doctors of Audiology (ADA), an organization that is motivated to fight for patients and the audiology profession. As part of this organization, 174 audiologists traveled to Capitol Hill to discuss passing this legislation with U.S. representatives and senators in November.

If this legislation is passed, audiology patients will not have to overcome significant barriers to come to an audiologist's office for diagnosis and treatment for hearing and balance disorders. This act will allow Medicare beneficiaries with a suspected hearing or balance disorder to seek treatment directly from audiologists, and it would authorize Medicare to reimpose audiologists for the services that they are licensed to provide.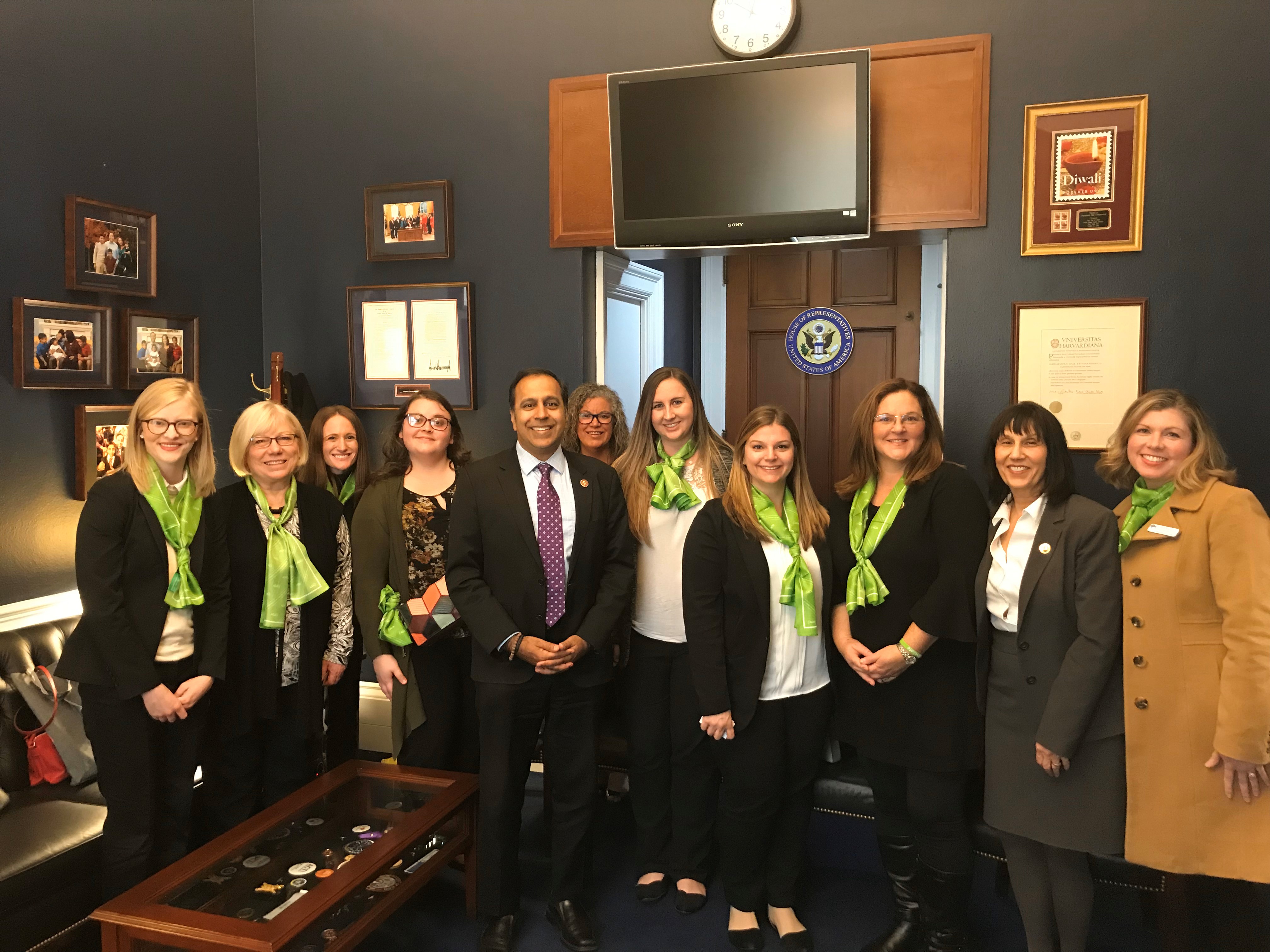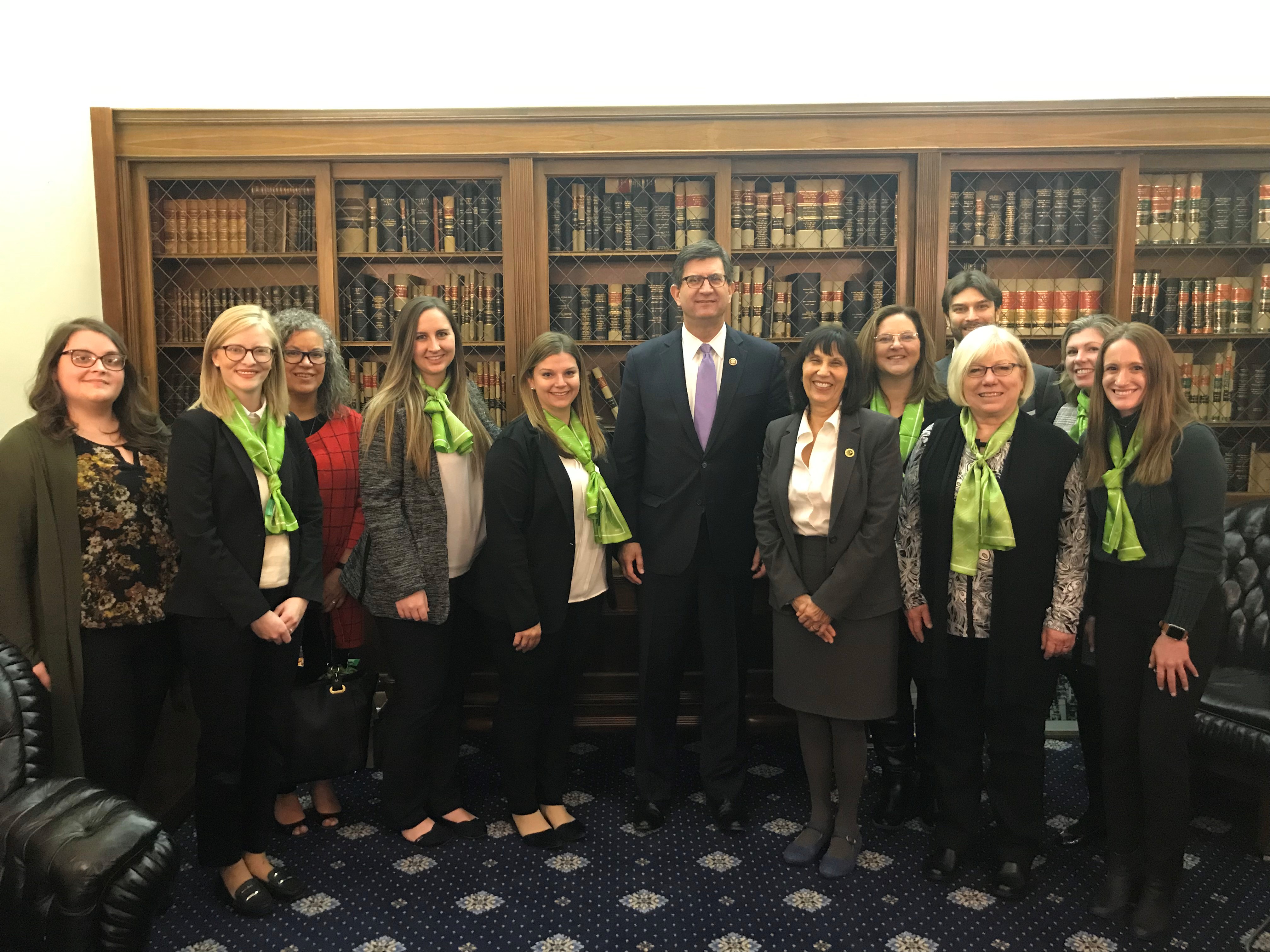 "Every week we have more bipartisan representative and senate sponsors in support of our bill, which focuses on the direct access, and I believe with continuing to educate others on this issue we can get this to pass in the year 2020," Stuehm said. "I love seeing audiologists come together for our patients to give them the care and access to our services that they need and deserve."

Stuehm's heart for advocacy work and helping others is nothing new. Originally from Schaumburg, Illinois, she attended an elementary school that incorporated a program where all the students learned sign language as a second language, and many students with hearing loss attended that school. It was there that Stuehm's passion towards the deaf community began, and she continued taking American Sign Language classes in high school and throughout college. She earned a B.S. in Audiology/Speech-Language Pathology from University of Illinois before enrolling in graduate school at NIU, where her parents, Ann Bjerregaard, '87, and Bradley Stuehm, '86, met and fell in love as undergraduates.

"Honestly, the moment I visited the speech-language-hearing building, I knew it was right for me," she said. "I was so impressed with how modern and well-kept it was, and I absolutely loved the idea of a full functioning clinic that worked with Medicaid patients and also helped a rural community that otherwise would have to travel over an hour for audiologic care."

Stuehm's time at NIU shaped her career and her life. She spent many sleepless nights at the clinic, studying for exams, along with other audiology students. Her three closest friends are from her audiology cohort. While the students came from very different backgrounds, they all had the same drive to learn and change the field of audiology.

"The thing that stuck with me most was that the classes were very difficult, but the professors were going to push us to make sure we weren't just memorizing, but instead truly understanding the material and pushing us to be stronger audiologists," she noted. "During every external rotation I've been to, the NIU students have been the most clinically prepared."

During Stuehm's fourth year externship year at NIU, she was placed at Hearing Associates, Inc., and half-way through, she was offered a job to continue working for them. The practice expanded to a three-person audiologist team last year when Stuehm came on board.

"I knew that I would find myself in a field where I could develop a relationship with others and share my compassion and interests with others," she said. "The population of people with hearing loss is continually growing and access to proper medical treatment and care is so important.

"There is so much misleading information out there that makes it so confusing for consumers and patients to know where to start."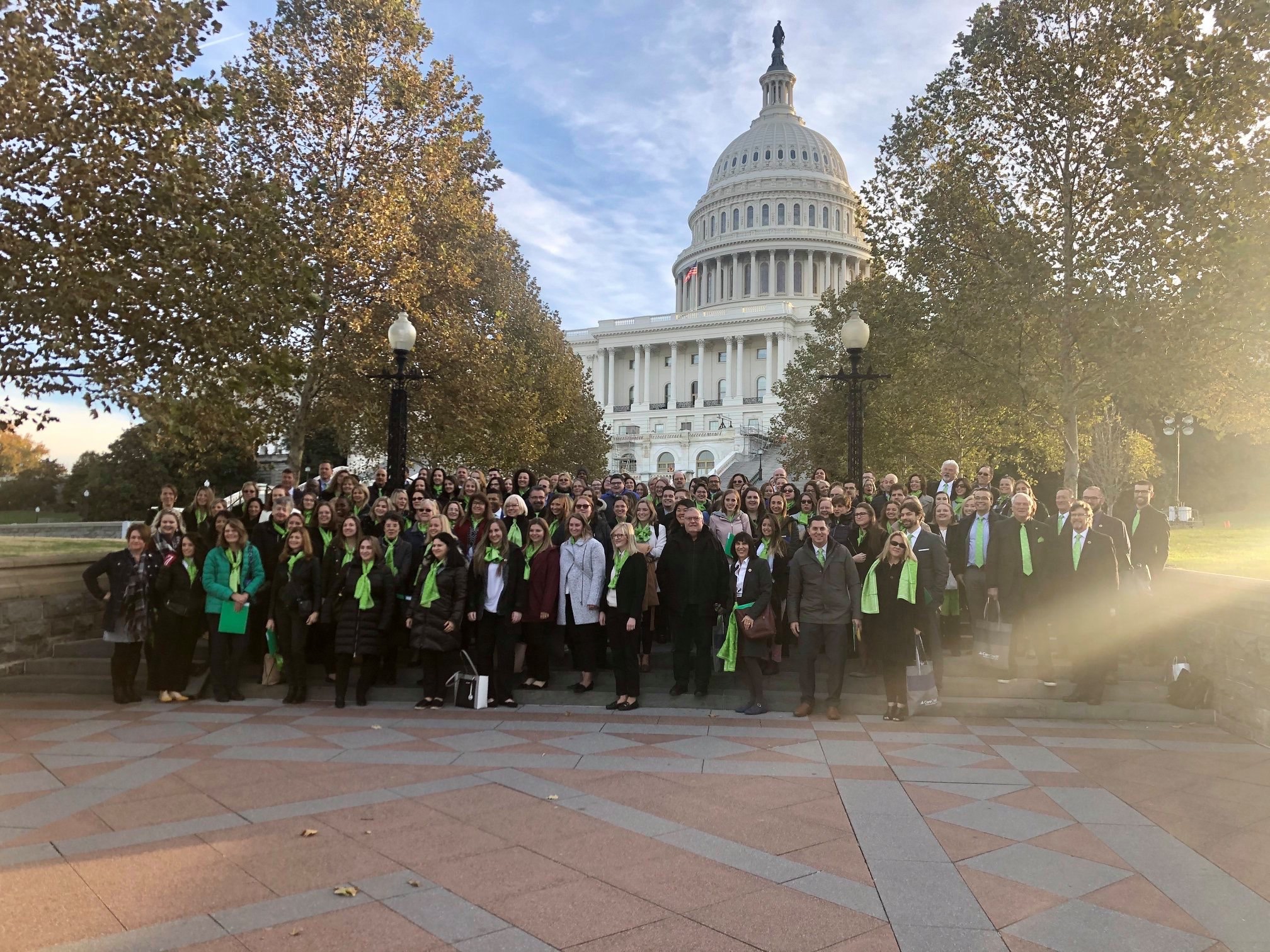 Stuehm chose this field to help change the stigmas behind hearing aids and help get patients the proper care they need in order to help improve their hearing health and quality of life.

"Hands down, the most fulfilling thing about working with people who have hearing loss is being able to look at each individual patient and understand what brought them in the door and what I can do to help them improve their quality of life," she said. "On average, it takes a person with hearing loss seven years before they come see an audiologist. Knowing that fact, I respect every patient who walks through the door because it's clear that it has come to a point where their hearing loss is impacting their life enough to come seek help."

Stuehm noted that many studies show correlations between hearing loss and diminished quality of life.

"I like knowing that if I can help treat this person's hearing loss, I can help them reconnect with their life and loved ones again," she added. "Giving people the 'gift of hearing' is my greatest passion, and I love being able to do that every day."