Saving for College: What it Costs and How You Can Be Ready (Lunch and Learn) - CANCELED
Wednesday, April 8


NIU alumnus and financial guru Mario Cinardi, '98, will offer an "NIU College Planning Day" presentation, sponsored by the Heartland Institute of Financial Education. As part of the NIU Alumni Association's Lunch and Learn series, the presentation will take place from 11:45 a.m. to 1 p.m. Wednesday, April 8 at the Barsema Alumni & Visitors Center Board Room.

Heartland Institute is a Money Smart Week Partner with the Federal Reserve Bank of Chicago.

Determining the most cost-effective, tax-efficient way to fund a college education is not always easy. Many parents would prefer not to think about it at all, hoping that things will somehow work out. Due to the "cross-your-fingers" approach, many families face limited choices for college. In order for families to best prepare for this future event, it is important to understand college pricing, the admissions process, financial-aid and how to best navigate the entire complex college-funding system. The Heartland Institute employs a variety of strategies to help position families and students to receive optimal placement and funding.

Cinardi has been a financial professional since 1998 and holds several leadership positions and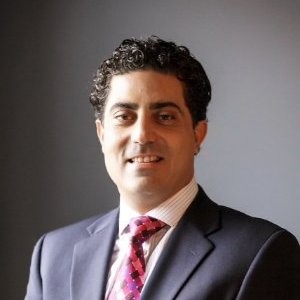 licenses in the financial industry. This includes his role as a Certified Financial Educator ® and Registry Instructor with the Heartland Institute of Financial Education, a national non-profit organization that provides financial education for companies and their employees and college planning for students. The programs are offered through alliances with some of the nation's top educational institutions.

Cinardi is the founder and president of his own firm and has over 20 years experience in training new financial professionals in the classroom and in the field. He specializes in both the promotion of financial literacy through the institute and working with personal clients in planning their financial future. His mission is to empower individuals, families and organizations to take control of their finances by understanding how money works.

The Lunch and Learn presentation is $10 and will include a sandwich buffet with various lunch meats, along with potato salad, chips and cookies. Iced Tea and ice water will be provided.
**ALL SALES ARE FINAL – NO REFUNDS**
Event Details
COST: $10
When:
11:45AM - 1:00PM Wed 8 Apr 2020, Central timezone

Where:
Barsema Alumni and Visitors Center
231 N. Annie Glidden Road
DeKalb, IL 60115 USA
[ Get Directions ]