Experience NIU - CANCELED


"Time of Your Life" – Reception and Performance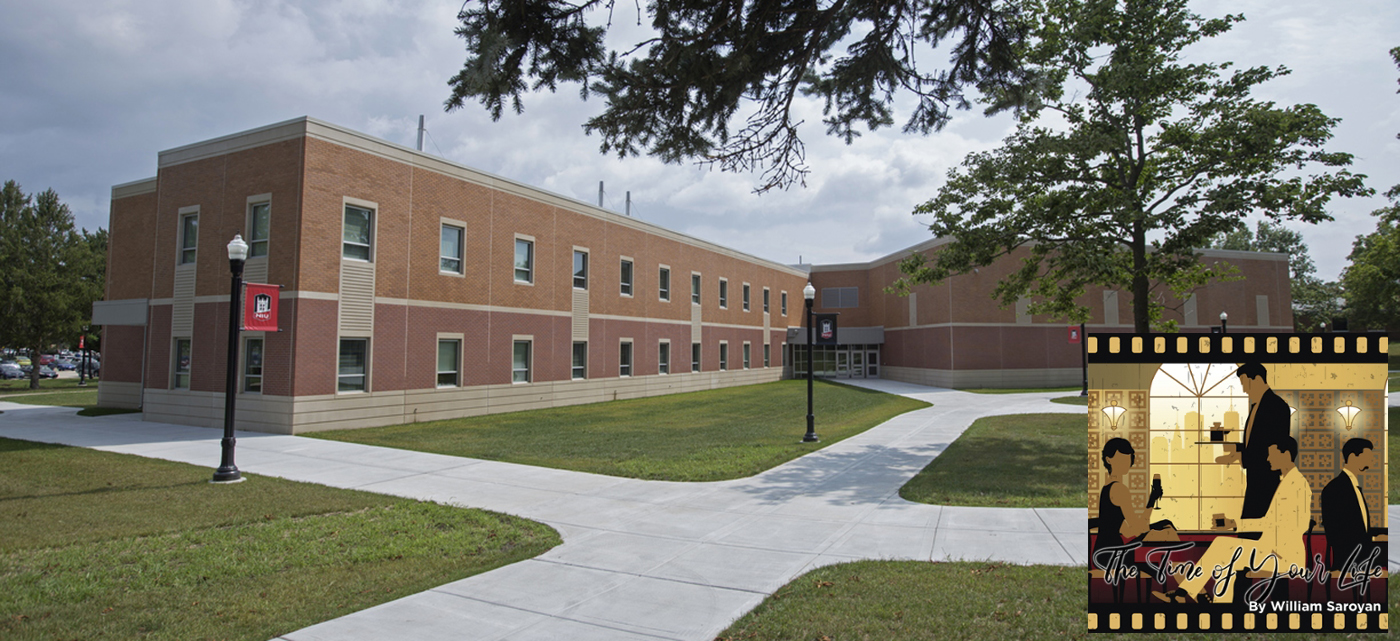 Thursday, April 2
Join the NIU Alumni Association for this student performance of "The Time of Your Life." This whimsical comedy from William Saroyan is set in a 1939 San Francisco dive bar full of a unique cast of characters, and it is the first play to win both the Pulitzer Prize and the Drama Critics Circle awards for best play. Directed by Matt O'Brien (By the Bog of Cats, The Marriage of Bette and Boo), you won't want to miss this large-cast production!

The performance will take place in the O'Connell Theater inside the newly renovated Stevens Building. Tickets are $20 each, and include a pre-show cocktail reception and a visit from Mission and Mini Mish. Paul Kassel, Dean for the College of Visual and Performing Arts, will speak during the reception.

This event is a part of the NIU Alumni Association's Experience NIU series, now in its third year.
**ALL SALES ARE FINAL – NO REFUNDS**
Event Details
COST: $20
Event Timeline
6-7:15 p.m. - Cocktail reception in lobby of Stevens Building, with assorted appetizers, beer, wine and soft drinks.
7:30 p.m. - Performance of "The Time of Your Life," by William Saroyan, performed by the students in the School of Theatre and Dance.
When:
6:00PM Thu 2 Apr 2020 - 9:00PM Wed 8 Apr 2020, Central timezone

Where:
Stevens Building (The O'Connell Theater)
200 University Circle
DeKalb, IL 60115 USA
[ Get Directions ]