Morgan Kolkmeyer, '13, Named NIU's Outstanding Young Alumna in 2020
By Eva Richards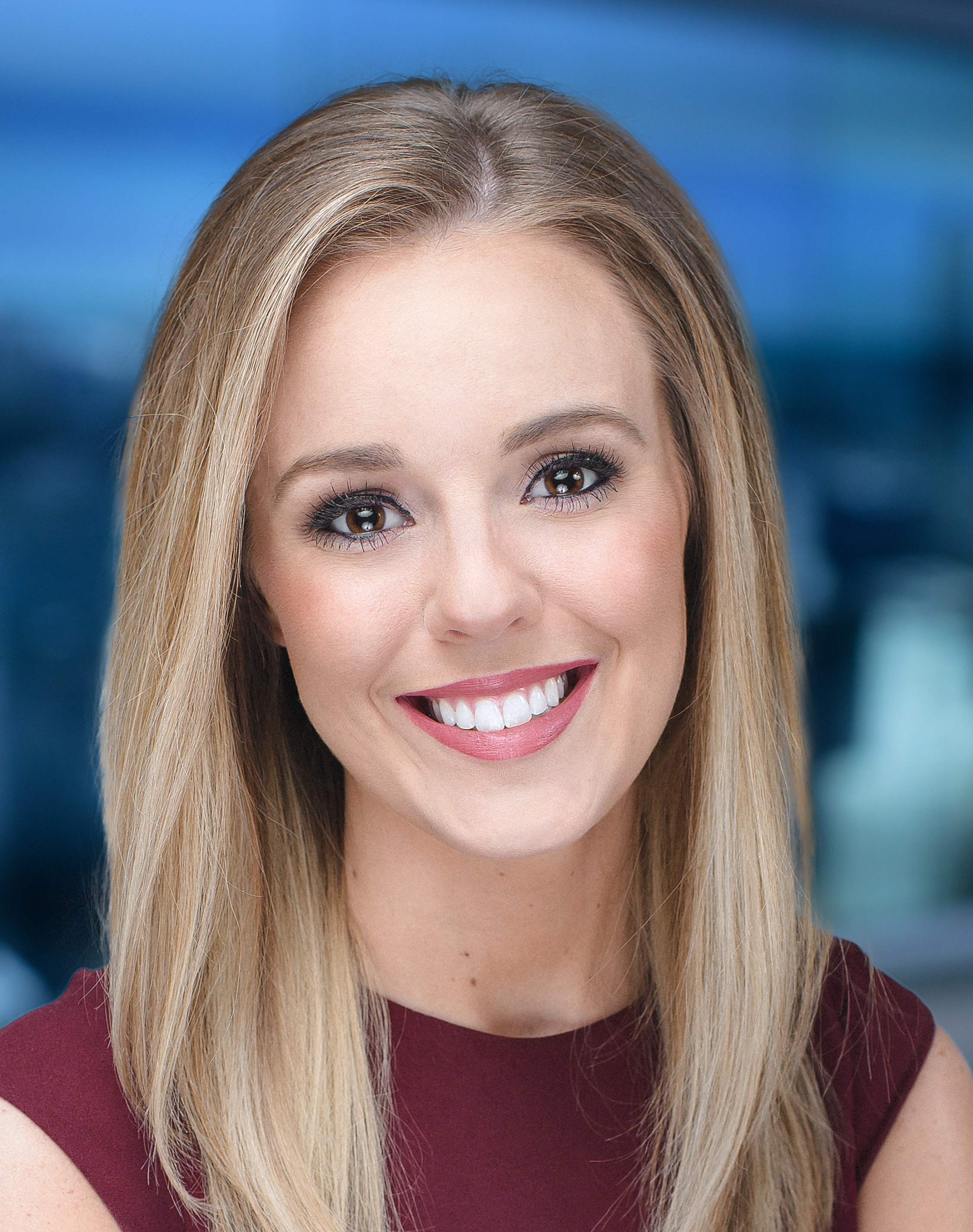 Kolkmeyer knew she had a passion for weather when she experienced Hurricane Charley on vacation as a child.
Growing up, near Rockford, Morgan Kolkmeyer loved to watch the Midwest weather rolling on the horizon.

Years later, Kolkmeyer was on vacation and in the eye of Hurricane Charley in 2004. Her family made a trip to the beach to see the effects up close, and her passion for weather really took off.

"I actually thought I would teach calculus one day," Kolkmeyer said. "It wasn't until my sophomore year of college that I realized how much math was involved in getting a meteorology degree, and I chose to study weather with a minor in mathematics. I felt I had finally found the perfect combination of a career involving two things I loved."

Today, Kolkmeyer is well-known as a weather anchor for the WGN Morning News in Chicago. At age 28, she has broken into the nation's third-largest media market in only a few years, accomplishing what many meteorologists never do in a lifetime. For this reason, Kolkmeyer will receive the Outstanding Young Alumna Award from the NIU Alumni Association at the end of the month.
Kolkmeyer credits her time at NIU for preparing her to take her television career by storm.

"I owe a large amount of any of my personal success to the professors of the meteorology program at NIU," she said. "I was not taught basic, scratch-the-surface meteorology there. I was taught to learn exactly how the atmosphere worked, why weather happened and calculations to prove it all."

Kolkmeyer noted that her instructors made all the difference to her success.

"The professors were so very dedicated to each student in class," she said. "I spent countless visits in office hours asking questions to get more understanding, and each one of my teachers took the time to be sure I walked out with a clearer picture."

Despite the demands for her career, she regularly comes back to NIU to participate in the Department of Geographic and Atmospheric Sciences' annual Career Day.

"I am lucky enough to wake up every day and truly enjoy my job. I know how blessed I am to be able to say that. Weather is exciting to me, especially changing weather. Big, drastic swings and dips in temperatures, snowstorms, the first thunder of the year—each event is different and exciting in its own way. I get to share that passion of mine with viewers in Chicago every single morning."

Do you know an outstanding NIU alumnus? You can nominate them for a 2021 NIUAA Alumni Award here.