Velchamy Sankarlingam, M.S. '90, named Zoom's President of Product and Engineering
By Eva Richards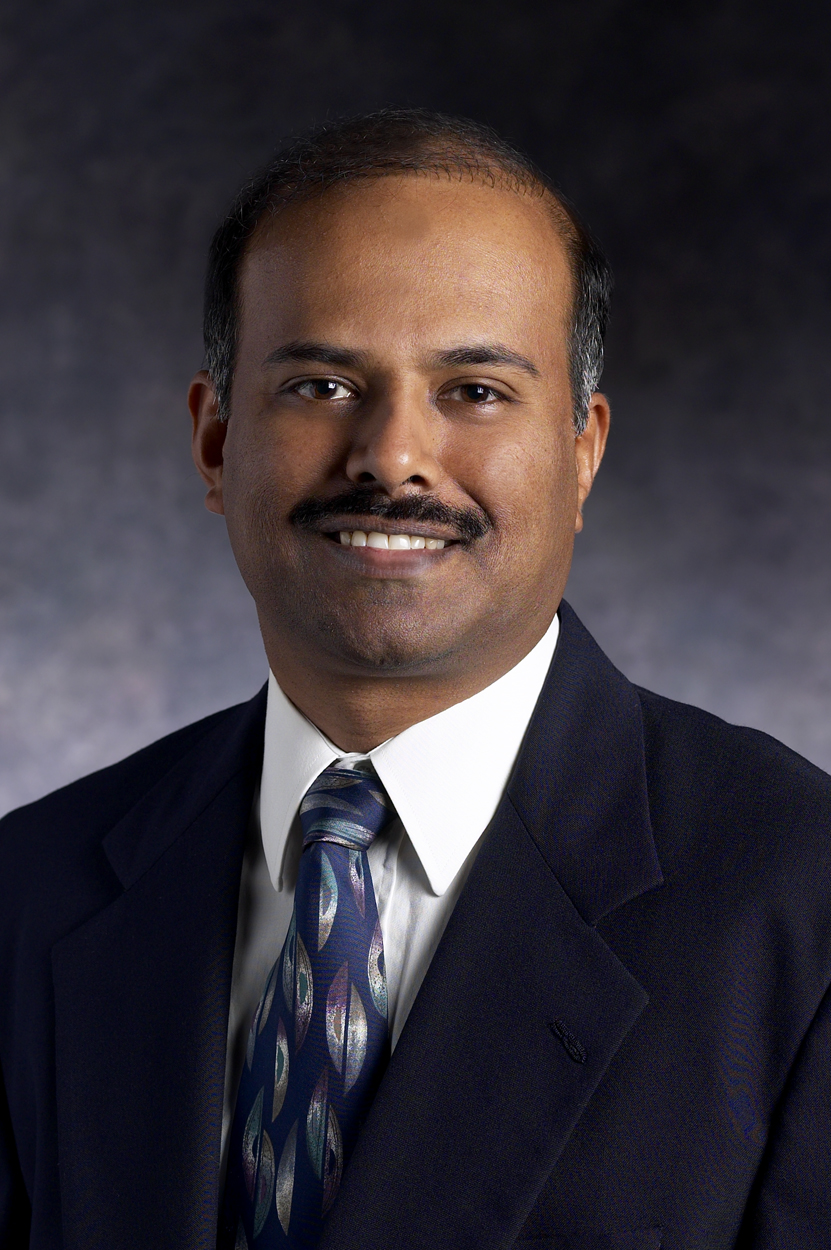 Over the last three decades, Sankarlingam managed to work for some cutting-edge companies on both coasts, including WebEx, VMware, and now Zoom.
Where would the world be in pandemic times without video and online chat services like Zoom?

In just a few short months, we have learned to depend on this particular software platform to stay close with coworkers, friends and family, and in that amount of time, Zoom has become a household name.

Last month, one of your fellow Huskies stepped into one of the company's top leadership roles. Velchamy Sankarlingam, M.S. '90, was named the growing company's president of product and engineering.

Sankarlingam has a long and impressive resumé. In just three decades, he managed to work for some cutting-edge companies on both coasts, including Sears Technologies, which became Advantis, an IBM company; Standard Microsystems; Network Computing Devices; Andersen Consulting; and Presenter.com, which was acquired by Webex, and subsequently acquired by Cisco. Along the way, Sankarlingam also completed a M.S. in management and policy from SUNY, Stonybrook and Stanford Executive Program at Stanford Business School.

"I met Eric Yuan, the founder of Zoom, when I was with Webex," Sankarlingam said. "We grew with the company and ended up running engineering and operations of the Webex service. Three years after Webex was acquired by Cisco, I moved on to work for VMware, and Eric left to start Zoom."

For a decade at VMware, Sankarlingam managed a business unit on the research and development side and also managed all of the IT infrastructure and IT applications for the company. Still, he is excited to be in his new role at this unprecedented time.

"Zoom has grown significantly in the past year," Sankarlingam said. "I am looking forward to helping scale the product even further without slowing down the pace."

There is no denying that Zoom has come out as the leader in video and online chat software platforms during this time of social distancing. So why has Zoom found such success?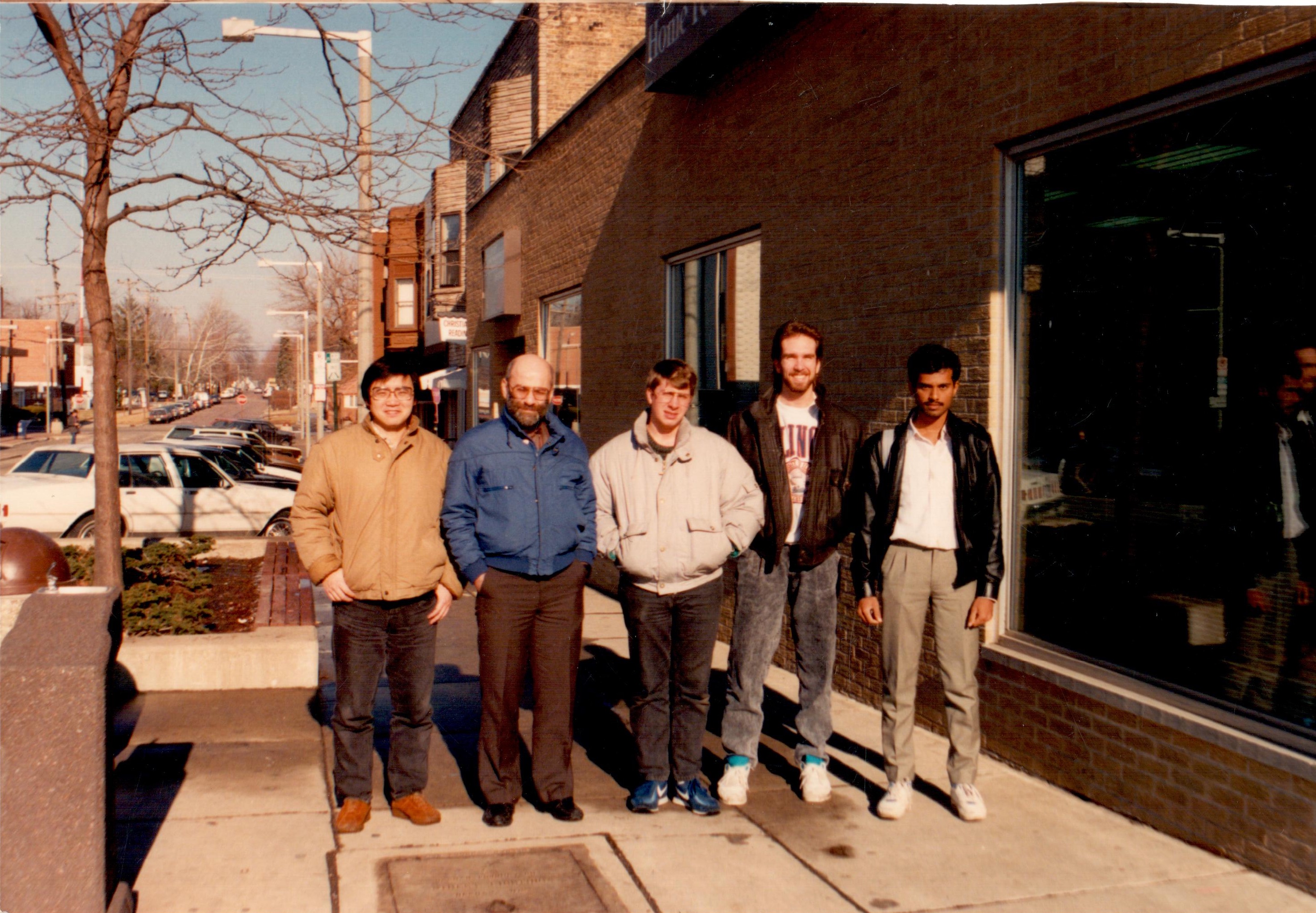 Sankarlingam thinks he knows the differentiator.

"Zoom is an enterprise-strength product with a consumer-level ease of use," he said. "It is a product that is so intuitive for a user of any age. It also offers industry strength in terms of scalability, availability and security."

Sankarlingam did not wind up at the top of his game by accident. It has taken plenty of hard work and experience to land him this role.

After receiving his undergraduate degree in electronics and communications engineering at the College of Engineering, Guindy, in Chennai, India, Sankarlingam came to Marquette University in Milwaukee to complete his master's degree in electrical engineering. During his first semester, he took a couple of courses in computer science and really liked it. A friend recommended that he transfer to NIU to study computer science, and he never looked back.

"When I visited NIU, I really liked the rural university town campus and was impressed with the program, so I transferred to NIU and completed my computer science degree there," he said.

To this day, Sankarlingam fondly remembers the tuition assistance he received during his time on campus. Because of the impact the waiver had on him, he has continued to donate to the NIU's computer science program.

"When I came to NIU to study, the University offered me assistantship with a tuition waiver," he said. "It meant a lot to me. I believe in paying it forward. I am hoping someone with a need gets the benefit of my contribution."

He also credits NIU with giving his career another dimension. Overall, he believes his time at NIU laid the foundation to be comfortable building and operating software and managing companies' infrastructures.

"My assistantship was with the College of Liberal Arts' IT department, under Firooz Dashab, and involved developing software and supporting all the hardware. NIU's computer science program had the rigor to make the student a great programmer and developer," he said.

Sankarlingam noted that the warmth and open mindedness of those at NIU and in DeKalb is something he will never forget.

"I remember spending time in the library in winter, the July Fourth fireworks, bowling in the student center, eating gyros at Tom & Jerry's, which was the closest thing to Indian food that the campus had at that time in Dekalb. I have so many great memories," he said.

Sankarlingam never regretted switching to computer science all those years ago. He has found a career he feels passionate about.

"With globalization, there is no difference between night and day. With mobile devices, there is no difference between work and home," he said. "In short, it has become very difficult to differentiate between your personal life and professional life. You have to find something you love. You need to love your work.
"If you love your work, you will do well and have a successful career, in any area."