Tonya Thayer, '93, Leads Fundraising for FHN Healthcare Foundation
By Eva Richards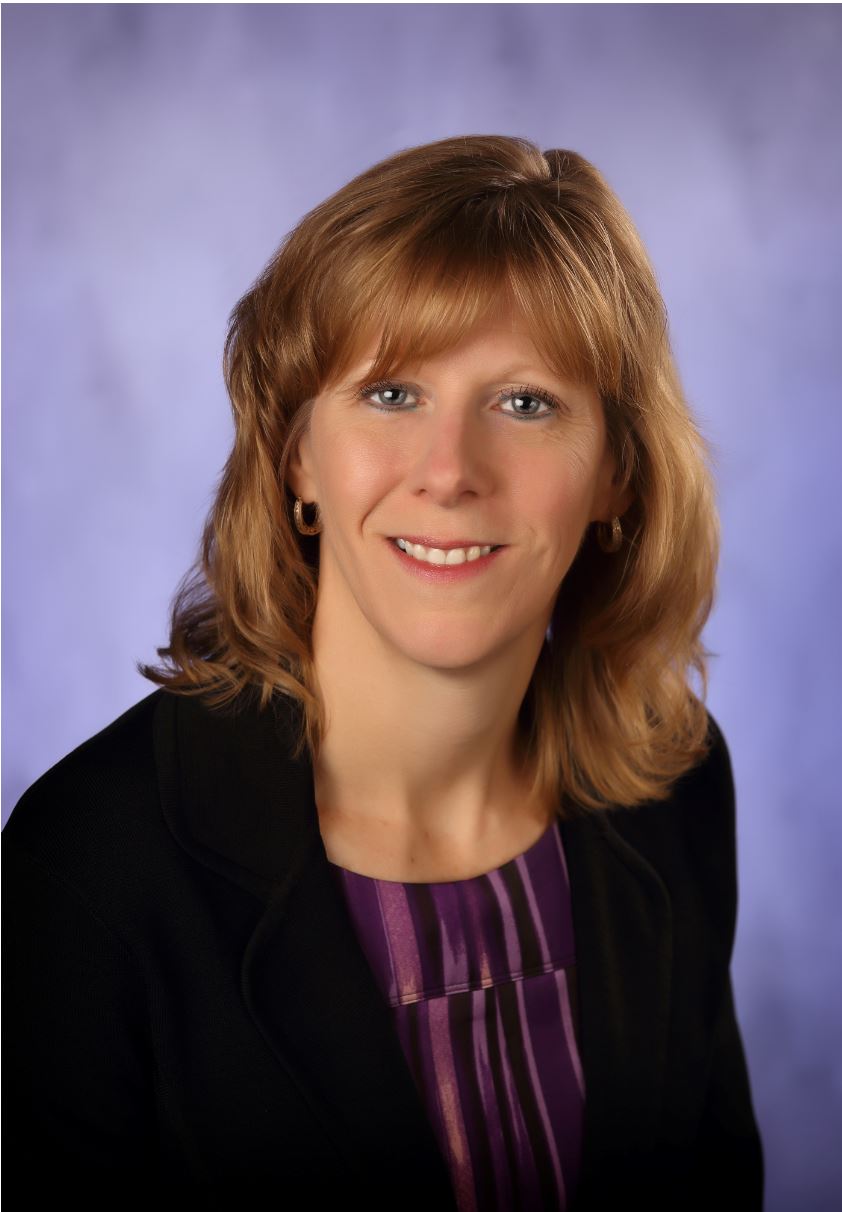 Tonya Thayer is executive director of FHN Foundation in Freeport, Illinois.
Huskies do not shy away from hard work during tough times, and Tonya Thayer, '93, is an excellent example of this determination.

Thayer leads fundraising for the FHN Foundation in Freeport, Illinois, which funds 19 healthcare locations in 10 communities in northwest Illinois, including FHN Memorial Hospital. As executive director, she works with philanthropists to help them invest in FHN's vision of independent, compassionate, high-quality healthcare in the five-county service area.

"The FHN Foundation is committed to raising awareness, increasing support, and improving the health and wellness of our communities," Thayer said. "We are fortunate that so many generous donors recognize the importance of investing in
quality, local healthcare."

Through many events and campaigns, FHN is able to raise funds that enhance the care of residents in northwest Illinois. In the last months during the COVID-19 pandemic, Thayer has continued to work with individuals, organizations and community groups who are coming forward in response to the COVID-19 pandemic, donating to FHN's COVID-19 Response Fund.

During COVID-19, Thayer is finding her role is evolving to support the needs of staff and patients at FHN facilities. Thayer says she feels privileged to work in healthcare during the pandemic. The Foundation started a COVID-19 relief fund to support its staff the past few months, and with money raised, it has bought safety equipment, such as personal protective equipment. It has also partnered with local businesses to provide special treats or flowers to those hospital departments that have been treating COVID-19 patients.

"I've been able to celebrate with team members when we discharged our first previously vented patient, and I've mourned with them when we lost our first COVID-19 positive patient," Thayer said. "I am doing all I can to make their job easier—social distancing, masking, hand washing—because I see how challenging it is for our clinical teams to treat these patients. I'm amazed at how they put themselves in harm's way to save the lives of strangers."

Thayer grew up in the small Illinois towns of Stockton and Freeport, Illinois. Once on NIU's campus, she studied communications.

"Dr. Art Doederlein was a great professor, and I still quote him today," she remembered. "Also, communication law, communication theory, and my sociology minor really planted some great seeds, and my professional experience has grown from there. I always felt that NIU curriculum offered a good balance of technical/practical information, theory and philosophy, and life skills along with internship opportunities.
"It was a great way to prepare for real life."

Earning her bachelor's degree in communications in 1993, Thayer was interested in pursuing a career in public relations and promotion, never giving much thought to fundraising at the time.

"I sort of fell into this profession," Thayer said. "I wanted to go into public relations and promotion, but that's what fundraising is. I really enjoy sharing a mission, its impact on the community or a certain population, and asking people to invest.
"It's a passion."

After graduation, Thayer spent four years as an education manager for a non-profit manufacturing association before spending 10 years as the executive director of the Rockford-area Habitat for Humanity.

"It was a truly life-changing experience to spend time with people who desperately wanted to improve the lives of their families through not only a home purchase, but learning about good financial health and how to be a good neighbor," Thayer said

That experience was the basis for Thayer's role at FHN. At any given time, there is a specific need that needs to be highlighted and funded. For instance, before the pandemic, Thayer and her team held a large campaign to build a Behavioral Health Crisis Center in an FHN facility, and the results were impressive.

"We surpassed our fundraising goal," Thayer said. "This Crisis Center will provide a place for those struggling with a behavioral health crisis a safe place to go for appropriate treatment other than a hospital emergency department. It feels really good to be a part of the solution to a huge problem in our community."

Thayer is also proud that the FHN Foundation is partnering with their clinical nursing resources team to fund a fellowship supporting evidence-based practice research.

"The fellowship will encourage our nurses to bring research projects forward that will improve patient care," Thayer said. "The projects will foster professional development of our nursing staff by strengthening their skills, practice using evidence-based research and improving patient outcomes. Our donors are excited to be a part of this fellowship."