Lifetime Educator Mark Pienkos, '72, M.S.Ed. '74, joins NIUAA Board
By Eva Richards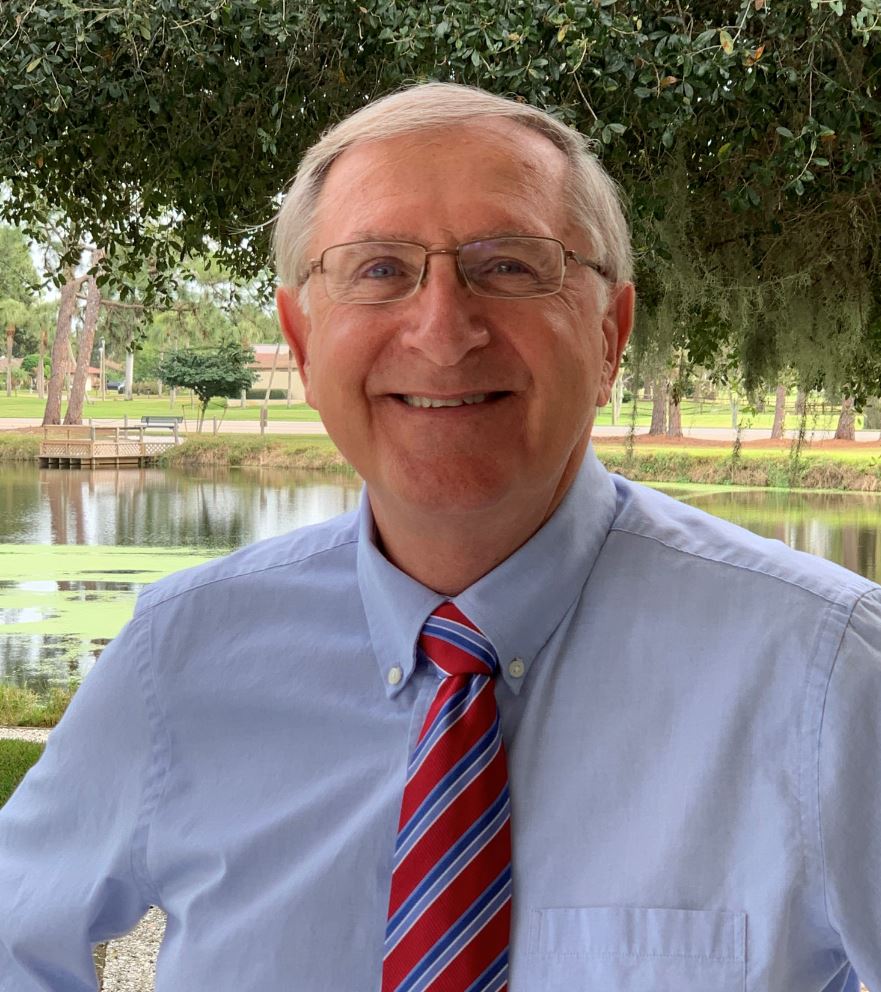 For 45 years, Mark Pienkos served as a teacher, school counselor, associate principal, principal, and school superintendent in Wisconsin.
Throughout his career in education, new NIUAA Board member Mark Pienkos had one goal—to inspire young people and help others make their dreams come true.

Rewind to his early days, when Pienkos was growing up on the South Side of Chicago. He liked spending time with his friends and family and attended Catholic schools growing up in the 1950s and '60s. Like so many other little boys, he played sports and idolized the Chicago White Sox, dreaming of being a professional baseball player one day.

More than anything, though, Pienkos valued his education. This was a belief passed down from his working-class parents.

"Due to the Great Depression, my parents never attended college," he said. "My mom only finished 8th grade; my Dad only went one year to high school. However, they taught my siblings and me the value of education. My two older brothers have gone on to have very successful careers—one is a retired professor emeritus from the University of Wisconsin-Milwaukee, and the other is a practicing surgeon. It was instilled in us very early on to go to college and to make a difference."

When high school graduation came, Pienkos chose Northern Illinois University with the goals of becoming an educator and experiencing life away from home. He began as a history major, with a political science minor, and he never missed a class in four years.

"During my time at NIU, I lived in the residence halls where I met many kinds of people, with whom I still maintain friendships. I joined the group of students in the fall of 1968 to help open Stevenson North Residence Hall. My resident assistant, Vic DiPrizio, was a fantastic role model for me and others living on the 8th floor. Vic remains one of my best friends still today."

During Pienkos' junior and senior years, he served as a resident assistant at Stevenson North. Upon graduation, he was appointed to be a graduate resident advisor at Grant North. Also in 1972, he married his high school sweetheart, Ann, who was also a student at NIU. During their first year of marriage, the couple lived on the 13th floor at Grant North. Ann finished her senior year at NIU, while he began his M.S.Ed. in school guidance and counseling.

Throughout his time at NIU, Pienkos valued his classes, but also learned through real-world experiences. He was a member of the Southeast Asian Club led by Dr. Clark Nerr—an experience that broadened his exposure to different cultures, foods and customs. He also volunteered to teach inmates at a nearby correctional institute, as he was always focused on becoming a teacher.

Pienkos completed his M.S.Ed. in 1974. During the next 45 years, Pienkos served as a teacher, school counselor, associate principal, principal, and school superintendent in Wisconsin, with one year in Florida. He and his wife raised three children while in Wisconsin, where he gained experience and promotions to various school leadership positions. He then earned his specialist certificate in administrative leadership from Wisconsin-Milwaukee in 1989, followed by his doctorate in education from the University of Southern California in 1993.

Over the years, Pienkos has held a long list of board positions in various organizations, including as president of the Wisconsin School Counselor Association and as the Midwest vice president of the American School Counselor Association.

Pienkos has a long history of involvement in politics as well. He was elected twice as an alderman in the City of Muskego, Wisconsin, and served as the Democratic Party chair for Marinette County and Walworth County in Wisconsin, among many other roles. In 2015, he was honored to receive the "Cavaliers Cross of the Order of Merit of the Republic of Poland" granted by the president of Poland for his work in bringing the nations of America and Poland closer together through the his work with the Polish American Congress, where he currently serves as the elected national vice president for public relations. Now residing in Florida, Pienkos has kept up his involvement in politics, as he was recently elected to be a Joe Biden Delegate from the 16th Congressional District in Sarasota to the 2020 Democratic National Convention. The convention will be held virtually next month in Milwaukee.

Now retired as an educator, Pienkos reflects on his career in education and goal of making a difference. He and his wife are very involved in many community activities, including Mark running for public office in Sarasota County.

"I hope my time as an educator helped students, their parents, as well as my teachers, and staff to reach their goals," he said. "One of the things I hope people will remember me for is the daily quote from Helen Keller that we all recited each day during morning announcements: 'Alone we can do so little, together we can do so much.'"

In 2017, in addition to an already very full life and career, Pienkos somehow found time to make one more dream come true. He authored a book about his favorite baseball team, the Chicago White Sox entitled 1917-2017: One Hundred Years of White Sox Baseball. (Published by Peppertree Press, Sarasota)

"Throughout my career, I always treasured my education at Northern. So has my wife. We are Huskies through and through!" he said. "When I saw that there were vacancies on the NIUAA Board, I decided to apply. I wanted to give back to a special school and experience that has helped both my wife and me in our lives following college."

Pienkos wants to work with his fellow NIUAA Board members to help others see how wonderful the "Huskie Experience" is.

"So many students have benefitted from gaining their education and graduating from Northern," he said. "It's a solid academic institution, blended with excellent activities, and while on campus, students are able to meet people who will be their friends for life."