Lisa Katzenberger, '96, Finds Success as Children's Author
By Eva Richards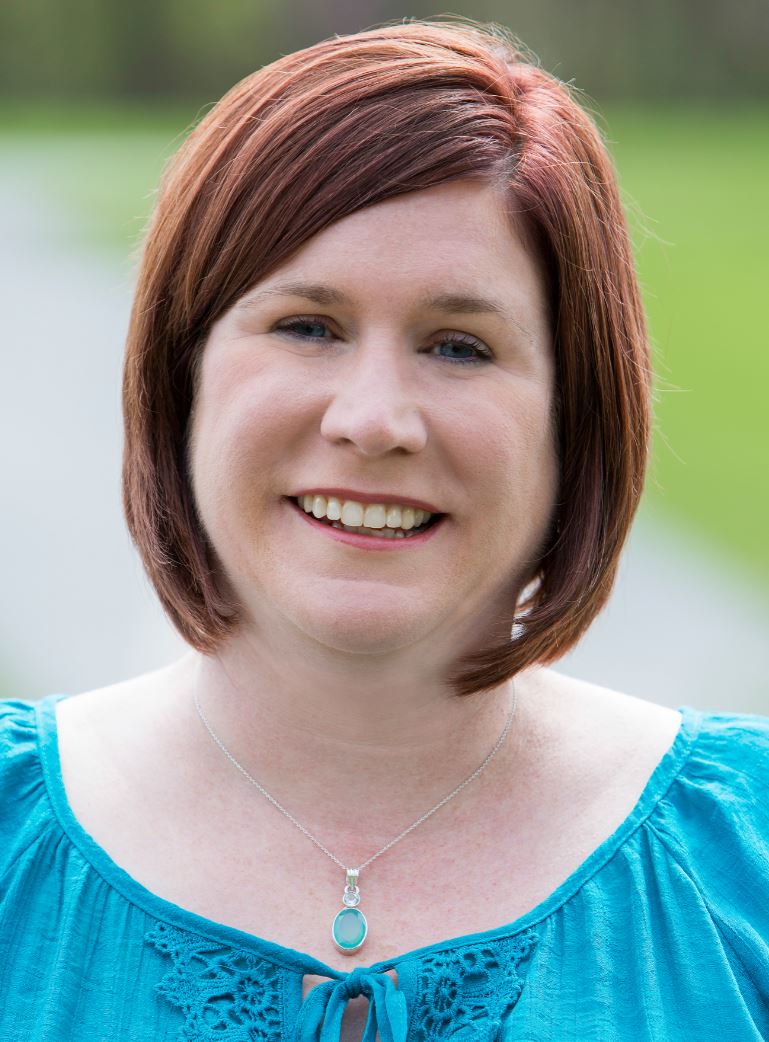 Lisa Katzenberger, '96, has written three children's books, with the newest coming out next February.
When Lisa Katzenberger transferred to NIU in 1993, she already knew she was going to be a writer. Her major was easy—journalism, with a minor in English—because she wanted to learn writing in all its forms. It was all she had ever wanted to do.

Growing up as the youngest of eight children in Midlothian, Illinois, Katzenberger was an energetic and bubbly rule-follower. While this pleased her parents, she was often teased by other children. She found escape in her books.

"I was obsessed with reading from a very young age. My mom always took me to the local library to check out tall stacks of books," she said. "I had my first introduction to writing stories in third grade and was hooked."

Katzenberger came to NIU after a year at University of Illinois at Champaign-Urbana, where she really struggled. The campus was too big for her, and she felt like she did not fit in. That all changed at Northern.

"When I transferred to NIU, everything clicked. I made friends, got involved in activities, and gained back my confidence," she said. "My best memory was my time spent working as a reporter and editor for The Northern Star. I learned how to write on deadline, which is an important skill that still serves me well to this day. I learned how to receive feedback from editors and revise my work to make it stronger. As an editor I also learned about layout and design."

After college, Katzenberger found success as a technical writer, while writing fiction on the side. In 2018, her first children's picture book—A Triceratops Would Not Make a Good Ninja—was published by Picture Window Books. Then, earlier this year, Katzenberger's second children's book—National Regular Average Ordinary Day—was published by Penguin Workshop to critical acclaim. It landed on the Today Show's list of "25 books your children and teens won't be able to put down this summer."

National Regular Average Ordinary Day is a story that is especially meaningful for kids who may be missing their usual birthday celebrations, summer milestones and special vacations during the pandemic. The book follows Peter, who loves celebrating the world's most offbeat holidays. When he runs out of reasons to party, however, he finds everyday life is worth celebrating.

A mother of twins, Katzenberger says she finds fulfillment in providing stories and ideas to children, helping to expand their worlds in the same way her favorite authors did when she was a young reader.

"I especially love reading my stories to kids. I love hearing them giggle!" she said. "My goal is to help kids laugh, escape, and dream through the world of books."

Katzenberger is excited for her next picture book, It Will Be Ok: A Story of Empathy, Kindness, and Friendship, which will be published by Sourcebooks Kids in February 2021.

"This is a story about an anxious, overwhelmed giraffe and his loyal zebra friend, whose patience and presence help him face his greatest fear head-on," she said. "I am very excited about this book as I wrote it many years ago and felt it was special, even in the face of many rejections."

While making it as a successful children's author is a dream many writers never realize, Katzenberger credits NIU with helping her to learn the resilience needed to keep trying.

"I always felt like at NIU there was no fear," she said. "Huskies aren't afraid to try something new, undertake a challenge, or move outside our comfort zone."