Chad Fitz, B.S. '01, M.A.S. '02, of Cherry Hill Programs Joins NIUAA Board
By Eva Richards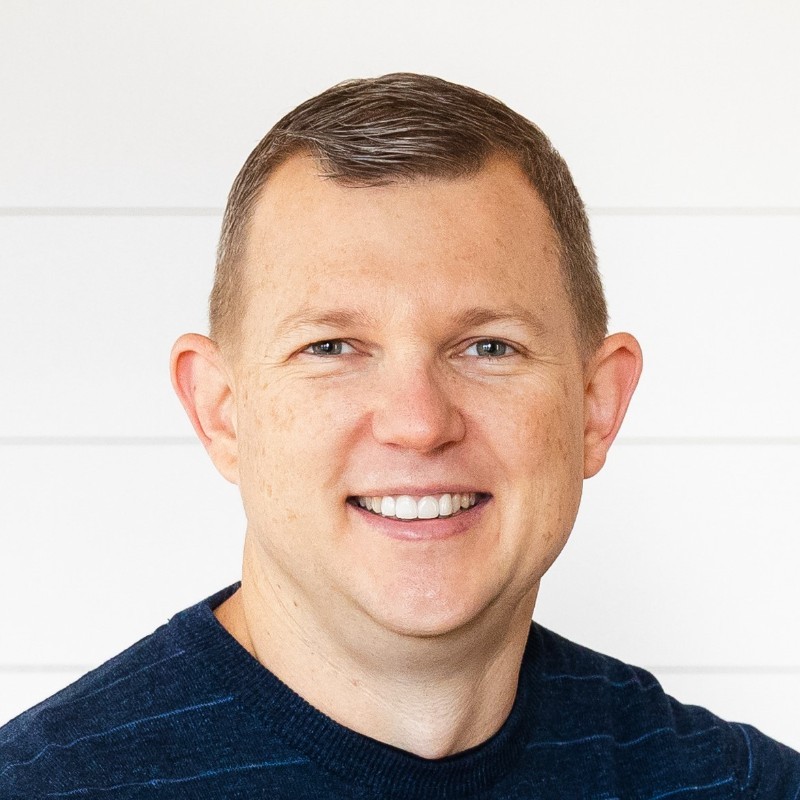 Chad Fitz, B.S. '01, M.A.S. '02, credits NIU for helping him begin his accounting career.
Chances are, if you have enjoyed a dinner cruise, visited a national landmark or taken your child to see Santa Claus at the mall, you are somewhat familiar with Chad Fitz's work.

Fitz, who earned his B.S. in accountancy in 2001, followed by his M.A.S. in 2002, works as vice president of finance and analytics for Cherry Hill Programs out of Chicago, Illinois. In partnership with popular landmarks, attractions, signature shopping centers and hotel destinations across North America, Cherry Hill Programs is the industry leader in experiential photography, operating holiday experiences in over 800 venues across the U.S., Canada and Puerto Rico during the Christmas and Easter seasons. Photogenic, the souvenir division of Cherry Hill Programs, delivers iconic souvenir experiences in dozens of popular U.S. tourist destinations and landmarks 365 days a year.

In recent months, Fitz has had the challenge of figuring out how such a high-touch and personal industry can adapt to our current social distancing measures.

"During COVID-19, we've been strategizing about how we can social distance and stay viable when we are a close-proximity business," Fitz said. "It's been super-exciting to be a part of brainstorming sessions regarding the great unknown of Christmas 2020. We are working with mall chains and problem-solving, which is interesting and fun for me. I like coming up with different ways for us to maintain and bring in new revenue."

Growing up in Machesney Park, Illinois, NIU was a frontrunner for Fitz, based on its impressive accounting program. Even as a young student, Fitz had a gift for problem-solving and a drive to help businesses succeed.

"I wanted to be an accounting major because I had taken a couple classes in high school and liked them," he said. "When I visited Northern, I liked the campus feel, and I was drawn to accounting department, and (Professor Emeritus) Pat Delaney's leadership helped it feel like the best place for me to go after a couple visits."

Once on campus, Fitz joined a student organization called Future, which worked with the internship office and partnered with corporations in the Chicago area, allowing students to participate in tutorials with resumés, mock interviews, speaker events and barbeques. For students going into accounting, the program offered an alternative to comparable experiences in public accounting.

"It was a great way for students to understand what corporate culture was like," Fitz said. "And that program really helped me. A group of us started that from the ground up, and I ended up on the board of that organization during my sophomore through senior years. It really offered a lot of good experience to students, and after seeing what students could offer then, companies were interested in bringing NIU students on board."

One of the companies that was heavily involved in the Future program was Motorola, and Fitz ended up getting an internship with the corporation after his sophomore year. After graduation, Fitz began his career with Motorola, working in its cell phone division for 11 years.

"It all started at NIU," Fitz said. "It comes back to the NIU community. For me, I think I have a group of 10 friends that I have stayed friends with for last 20 years. The University was a great way of bonding for us. We've always had that pride and appreciation for what we got while we are at Northern. It's been an amazing ride for nearly two decades."

Because of that appreciation, Fitz wanted to give back to the University. He joined the board earlier this month, with some exciting goals in mind, including advocating for Huskies at the state capital in Springfield. (Learn more about becoming an advocate for NIU.)

"I'm really excited to help with the advocacy work we're doing in Springfield," he said. "It was fascinating to hear that, before last year, we had never lobbied the state for money, and I think this is an important and exciting way for Northern going forward. This kind of advocacy work will be beneficial for students and the people of Illinois."

He is also excited to help increase student and alumni engagement. Fitz is especially interested in bringing more alumni association events and opportunities to downtown Chicago, where so many professional alumni work and live. He knows a lot of Huskies who are within the city limits are looking for opportunities reconnect and support NIU, but may not be able to travel to suburbs on a regular basis to do so. He wants to bring alumni association events to them.

"I think it's about meeting our alumni where they're at," Fitz said. "To me, increasing student and alumni engagement is important, especially in the city of Chicago. Traditionally, our events have been held in the suburbs, which can be hard for city people who don't have cars. I'm looking forward to being a part of these types of discussion and seeing what the future is going to look like."