Patricia Gregolunas
'77, Nursing; '11, M.S. Health Sciences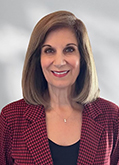 Pat Gregolunas began her career as a Registered Nurse working with critically ill patients and neonates in several hospitals and medical centers throughout the Chicago area and Indiana. Her last position as a Nurse Educator involved partnering with many sales representatives from pharmaceutical companies on educating the nursing staff on new products. This position launched her sales career within the pharmaceutical industry which spanned over a 30-year period.

Pat held many positions within the Ayerst/Wyeth/Pfizer Pharmaceutical Companies which included territory representative, medical center account manager, district manager and lastly a newly created position at Pfizer-Nurse Educator for the State of Illinois. During her tenure, she earned 5 national awards which included earning Wyeth's President's Golden Circle Award twice, Wyeth's President's Leadership Award and back-to-back Pfizer's prestigious Summit/Premier Award for Outstanding Professional Achievement in Sales and Account Management. She was also nominated for Who's Who Among Executive Professional Women in Nursing and Healthcare in 2006.

Pat earned a Bachelor of Science degree in Nursing from Northern Illinois University in 1977. She is a member of Northern's Sigma Theta Tau Nursing Honor Society-Beta Omega Chapter. She earned her Master's Degree in Health Sciences from the University of Medicine & Dentistry of New Jersey (now Rutger's University) in 2011. She is certified as a Medical Representative in Disease Management and Women's Health.

Pat is now happily retired!