Wells Fargo Advisors' Paul Green, '81, Joins NIUAA's Board of Directors
By Eva Richards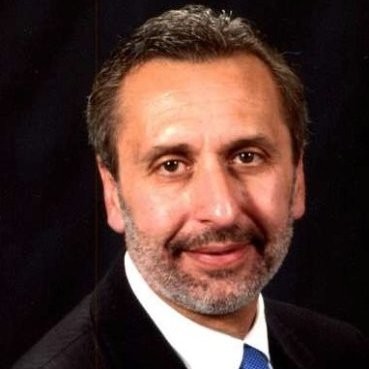 Paul Green, '81, joined the NIUAA Board. He looks forward to continuing to enhance the reputation of NIU in the business community, both in Illinois and nationwide.
Sometimes "The Hard Way" leads down the best path.

Such was the case for Paul Green, '81, who joins the NIU Alumni Association's Board of Directors this summer.

Green grew up in West Rogers Park, on the northwest side of Chicago.

"Things were a little different in those days," he said. "I spent most of my summer days with friends, unsupervised, playing pick-up baseball at the schoolyard."

However, when it came time for college, the dream of "going away to college" was a challenge.

"When I graduated from high school, I was not in a position financially to go away to school, which is what most of my friends were doing," he said. "I commuted to a different school my freshman year, and I was really unhappy.

"Through a combination of saving, borrowing and grants, I found my way to DeKalb, transferring there my sophomore year of college."

Once on campus, Green was a business major, but deep down he had no idea what he wanted to do with his career. He started in accounting but, during his junior year, switched to operations management. He also minored in philosophy, and this combination of practical skills and theoretical thought have benefitted him his whole life.

"At NIU, I had a number of great experiences including making some lifelong friends. And at the top of that list is my closest lifelong friend—I met my wife at Edgebrook Manor, where we both lived during college."

After earning his degree, Green found no easy career path.

"I graduated in 1981, just when the economy was going into a significant recession," he said. "I moved to Rockford, Illinois, where my wife was from and tried to put my degree to use in finding a job. Having absolutely no experience in manufacturing—during an unemployment rate in Rockford that was nearing 20%—you can imagine I was not a hot commodity. I found work in the financial services industry and took to it. I have been a financial advisor ever since."

All of Green's work has led him to the right place. He has spent more than three decades working in the as Managing Director-Investment Officer and Financial Advisor at Green-Lewis Investment Consulting Group of Wells Fargo Advisors in Rockford, Illinois.

"I have many clients I have worked with for 20-30 years," he said. "I have had the privilege of assisting many of these people in managing their financial security through a substantial portion of their lives. I have developed many close, personal relationships."

Green credits NIU with helping him find the right path.

"I have great feelings of gratitude for my experiences at NIU," he said. "Despite my focus not being specifically on finance, my larger education afforded me the baseline tools to develop a successful career. The degree was my passport, if you will, to convince an employer to take a chance and hire me."

It is this gratitude that led Green to volunteer for the NIUAA Board. In this role, he is excited to serve students and help others find their way.

"I am convinced the (COVID-19) pandemic has ignited an epic change in the way higher education will be delivered, valued and payed for going forward," he said. "I believe all stakeholders will need to play a role in the evolution of NIU."

On the board, Green also looks forward to continuing to enhance the reputation of NIU in the business community, both in Illinois and nationwide. Specifically, his adopted hometown of Rockford has struggled economically for decades. Green would like to be part of furthering the strides already being made by NIU in contributing to the economic improvement and development of the community.

Green insists being a Huskie can be a life-changing decision.

"I believe the mantra of 'The Hard Way' is so fitting for NIU," he said. "NIU may not have been the first choice for a lot of NIU students, but it should be. NIU alumni have made, and continue to make incredible contributions in business, education, sports and entertainment, and all walks of life. It is that implied little chip on the shoulder of "The Hard Way" that Huskies embrace. We don't just expect good things to just come our way. We understand that hard work and effort are required to make great things happen."