John Norton,'03, Developing Therapeutic for COVID-19
By Eva Richards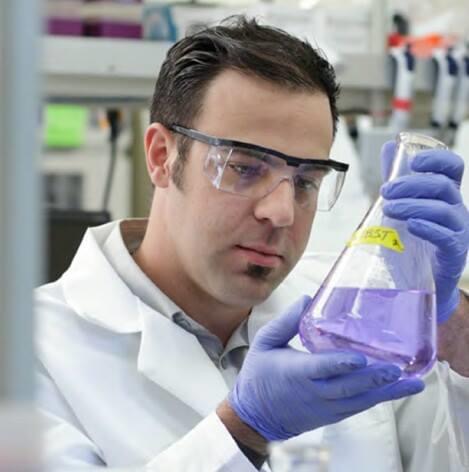 John Norton, '03, is the senior scientist and business development lead at Monopar Therapeutics.
Monopar Therapeutics (NASDAQ: MNPR) may not be a company you have heard of before, but it should be.

A clinical-stage biopharmaceutical company focused on developing proprietary therapeutics designed to extend life or improve the quality of life for cancer patients, Monopar has recently entered the race for developing COVID-19 treatments that is happening across the globe.

Senior Scientist and Business Development Lead John Norton, '03, is at the forefront of this herculean effort. Trained as an oncology scientist and working on both on the science and the business sides of oncology drug development, Norton and the Monopar team are progressing their drugs through clinical trials. Currently, Monopar, based in Wilmette, Illinois, is developing two cancer drugs that are in the middle and late phases of clinical development, meaning that they are being tested in people with the goal of gaining FDA approval. The third drug that is being progressed toward the first stages of clinical trials is a host-targeted drug that will hopefully treat the most severe COVID-19 patients, allowing them to bypass ventilator mediation and prevent organ failure and death.

"Originally this was a drug invented by our chief scientific officer with the intent to use it to treat advanced cancers," Norton said. "Once the pandemic began, we were able to pivot the drug towards severe COVID-19 because it targets a protein that seems to be on aberrantly activated ("rogue") immune cells of COVID-19 patients. This protein is not found much, if at all, on normal, healthy tissue but seems to be produced at high levels in both certain types of cancer cells and in the rogue immune cells that cause severe symptoms in COVID-19 patients, giving us a way to potentially selectively target and kill these rogue cells causing severe COVID-19."

In layman's terms, when most viruses or bacteria enter the body, the immune system recognizes that they do not belong and begins fighting it. With COVID-19, the virus is able to evade the immune system for up to two weeks, but when the immune system does recognize the pathogen, it overreacts.

"Severe COVID-19 symptoms are likely directly related to an over-activated immune system," Norton said, "with rogue immune cells releasing a ton of cytokines, which are 'danger molecules' or small proteins, that cause inflammation in the body, known as a cytokine storm. This targeted drug approach is intended to bind the rogue immune cells and kill them, dampening the cytokine storm that causes severe COVID-19."

Monopar's goal is to progress the treatment towards human trials as quickly as is feasible, and Norton notes that while other company's vaccines and drugs may be approved sooner than Monopar's treatment, there is still a great need for the company's research.

"Take the flu, for instance," Norton said. "There are multiple vaccines and an antiviral drug for the flu, and still, 80,000 people die of it every year. The drug we are testing is specifically for those patients with severe COVID-19, and the intention is to prevent organ failure, ICU admission, and death. This drug might also be able to help treat other life-threatening conditions such as sepsis progressing to acute respiratory distress syndrome."

Norton has a humbled, assured way of talking about these subjects—evidence that he knows the science inside and out, through practical research as much as book studies.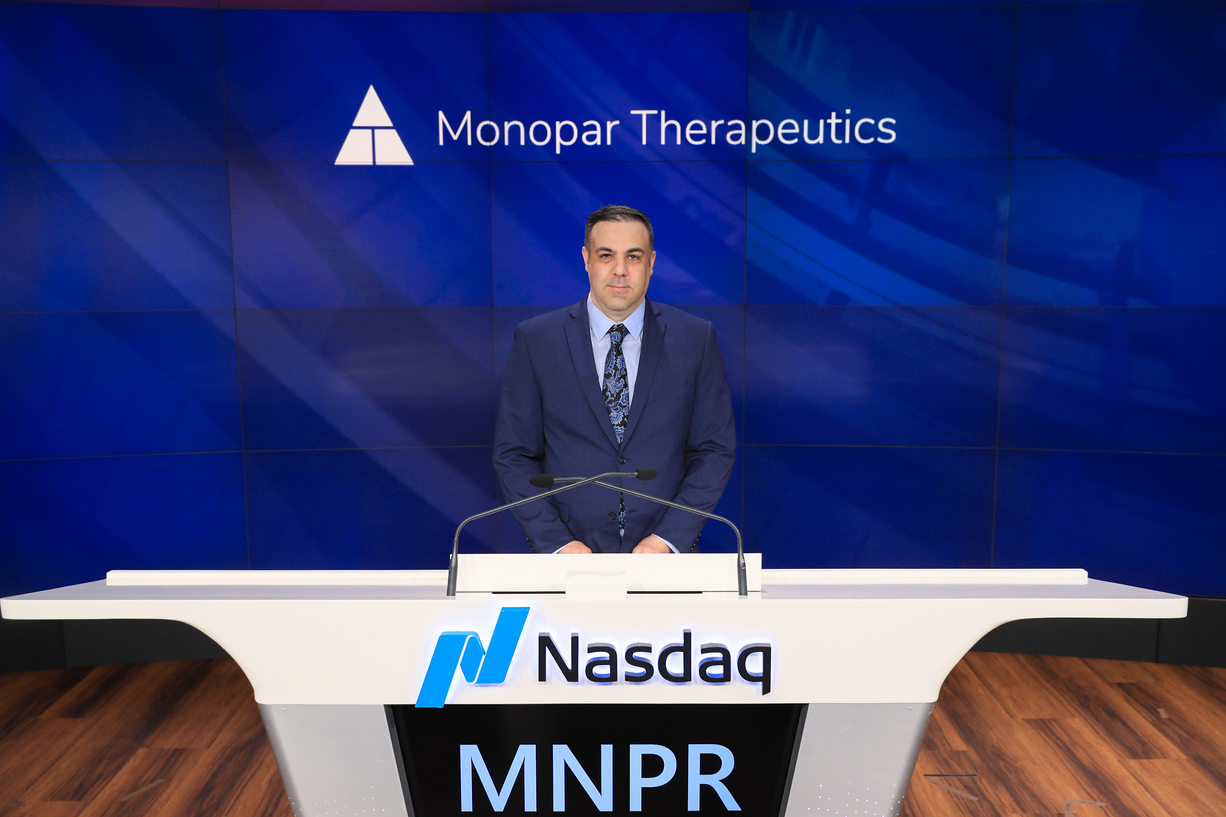 Growing up in Carol Stream, Illinois, Norton knew what career he wanted from a very early age.

"I saved an assignment that I did in 2nd Grade," Norton said. "A worksheet asked what I wanted to be, and I wrote that was going to be a scientist. I remember, I wrote, 'Experiments are fun, and I like having fun.'"

Today, Norton has spent more than two decades working toward that goal. After earning his undergraduate degrees in chemistry and biology from NIU, Norton went on to earn his Ph.D. in Cancer Biology and Drug Discovery from The Feinberg School of Medicine at Northwestern University, followed by prestigious National Insitutes of Health-funded postdoctoral fellowships there and at the University of California San Diego. He also earned his advanced certification in clinical research at University of California San Diego and his M.B.A. from University of San Diego.

He says the science is definitely as fun as he thought it would be.

"It's like a treasure hunt, trying to discover new things to help people," Norton said.

During his graduate work and postdoctoral fellowships, Norton published medical papers about the biology of cancer cells and the discovery of cancer drugs and secured several patents from the work he did. After earning his Ph.D., he moved on to a small biotech firm in San Diego, developing drugs for colon cancer and liver cancer. Next, he cofounded a start-up company, to develop one of the drugs that he invented in grad school before working in the lab at Bristol-Myers Squibb.

It has been a long road to this meaningful work, but his love for biology and chemistry began at Northern.

"To me, being a Huskie meant having limitless opportunities provided by NIU and then having the tenacity to explore different avenues and put myself out there," Norton said. "On campus, I surrounded myself with other people who I thought were smarter than me and better at science than me—other Huskies who pushed me to explore the opportunities to do the best I could.

"And NIU gave me the fortitude to follow up on those things to make a difference in the world."