Joseph Sener, '93, M.S. '10, Leads NIUAA Board Into New Age
By Eva Richards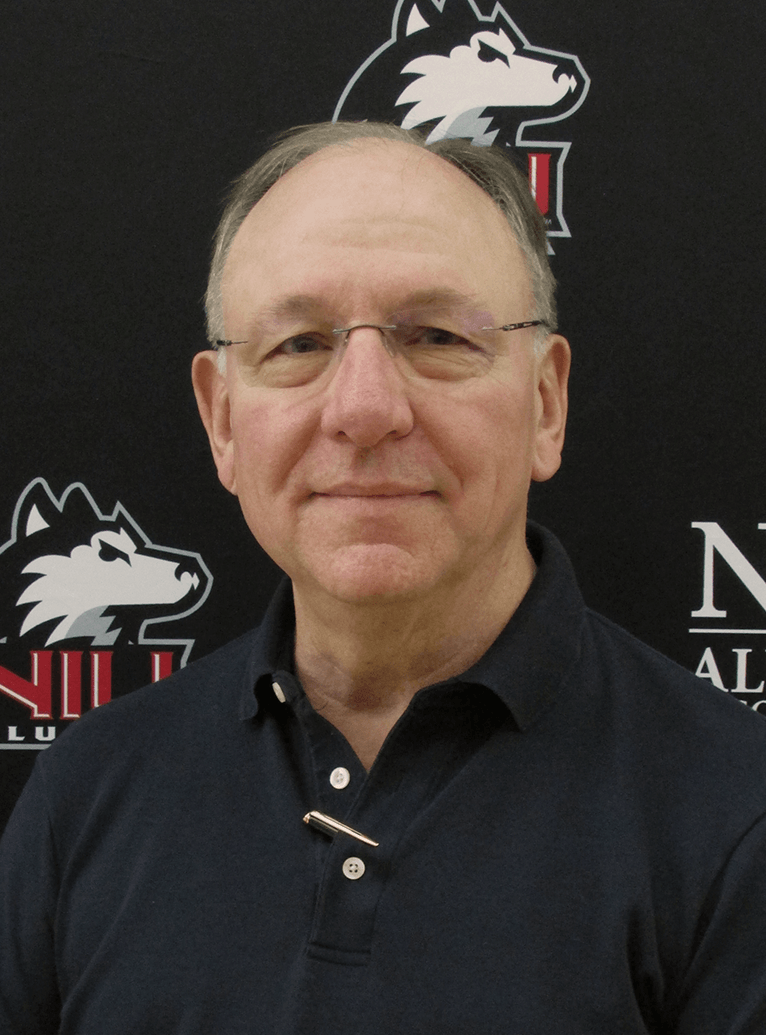 Joseph Sener serves as president of the NIUAA.
After serving as the NIU Alumni Association's vice president for two years, Joseph Sener, '93, M.S. '10, feels ready to serve as the organization's president. Even with the recent pandemic, Sener believes the board is in a unique position to support alumni and students like never before.

"The leadership of the University is in a better place than it's been in a long time," Sener said. "The NIUAA's officers have an exciting dynamic, and we want to deliver on our vision. We are stepping up our game to be all things alumni to our campus partners and add greater value to the alumni. The NIUAA exists to bridge a gap between new graduates to established professionals who have reached a point where they have time and treasures to give back to the University. We want to provide a different level of support for our alumni."

That does not mean the organization will not have its challenges at this unique time in history.

"There are many more demands on our alumni's time and treasure than there were two years ago," he said. "We want to find a way to be that vehicle that (NIU President) Dr. (Lisa) Freeman needs when everyone is stretched a lot more than before. We take our cue from our leadership and the foundation, so we are providing what those constituents need."

During the past year, as vice president of the NIUAA, Sener was integral in the development of the association's strategic plan. Together with the other board members, he painstakingly set the course for the next few years.

"We had several key initiatives come out of the strategic plan," Sener said. "We identified 63 different constituencies, and we involved many of them in the development of our plans. We spoke with every dean of every college, 18 members of the cabinet, all the officers, the foundation, the board of trustees, rising seniors, and scholarship winners. No stone was left unturned so that we could be sure we understood the expectations of our constituents. We are really stepping up our game to be all things alumni to our campus partners and to add greater value to the alumni."

Adding value and working in challenging environments is hardly new to Sener, who, over his 40-year career, led engineering and quality functions in three separate companies solving some of the toughest issues in the medical device industry. A retired professional engineer, Sener spent two decades working in senior leadership for medical manufacturing companies like ICU Medical, Hospira and Baxter International, solving some of the toughest issues in the medical device industry.

On top of that, Sener did not take the traditional route to earning his bachelor's and master's degrees in industrial engineering. When his original college career was interrupted by three years in the army in the early 1970s, he decided to go back to earn his bachelor's degree while working full-time and raising two young children with his wife Linda. Sener's dedicated work ethic and desire to give back to NIU set him apart from other alumni. He later received the 2007 Outstanding Alumni Award from the College of Engineering and Engineering Technology.

Sener's love for his alma mater is obvious in his dedication over the years. After graduation, he became involved with the Engineering and Technology Alumni Society, then was elected its president, and completed a master's degree in systems engineering.

"I enjoy the opportunity to work with young, excited people who are trying to change the world," he said.

"Never believe that a small group of dedicated individuals can't change the world!"

Sener remains determined to help Northern receive the credit it is due.

"Northern Illinois University is the hidden gem of Northern Illinois and does not have the reputation that some other colleges have," he said. "We have unbelievable programs in engineering, nursing, accountancy, hard sciences, ethics and so much more. Huskies are the quiet and superstar contributors when we get to the marketplace. Talk to any of our major programs, talk to the hiring public, and they will rave about our graduates."