Dr. Thurmaier Shares the State of the Department
I expect that you are each engrossed in managing your organizations as we muddle through the Covid-19 pandemic. While we are in the same situation, I want to share with you that the state of the Department of Public Administration at Northern Illinois University is robust and energetic. First and most important, the faculty and staff of the department are dedicated to making sure that students continue to receive the high quality education expected from NIU's M.P.A. program.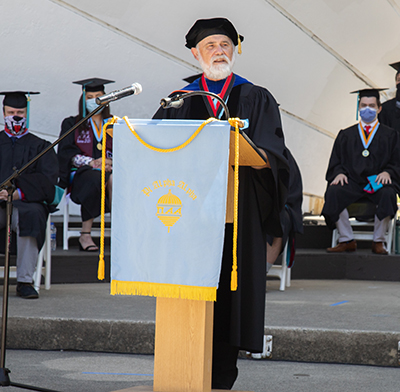 We welcomed 35 new students to the program, with 18 in the traditional program and 17 in the fully online M.P.A. program. With two class sessions already complete, I can assure you that the class of precareer students is bright, eager to learn, and actively engaged in the subject matter in the Scope and Dynamics course. I have not taught that course since 2015 and I am having a great time! I love their energy and engagement.

The Department of Public Administration was prepared for the online delivery of classes since we are in our third year of teaching a fully online M.P.A. program. Our full time faculty and most of our adjunct instructors have already taught in the online or hybrid modality. Switching from seats to megabytes in March was really no problem for us.

The capstone presentations and oral comprehensive exams proceeded online in April with nary a hitch. The quality of the analyses and presentations was very high, judged by our panels of practitioners and faculty in the audience.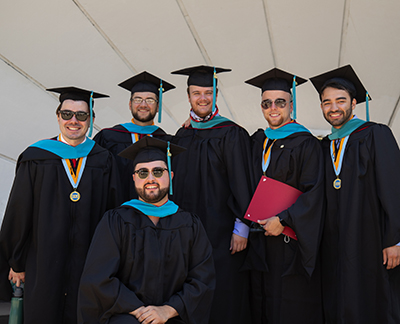 We were pleased to celebrate our class of 2020 by holding an outdoor Pi Alpha Alpha Hooding and Awards Ceremony at the Hopkins Park Band Shell in DeKalb in August. We were honored to have our new dean of Liberal Arts and Science, Robert Brinkman, Ph.D., as a guest. We also bid farewell and thank you to our office manager, Ellen Cabrera, and our office support specialist, Lisa March, who retired, effective Aug. 1. You can view a recording of the Aug. 7 ceremony on NIU's YouTube channel.

Our fall courses scheduled for classrooms are being delivered in online synchronous formats (meeting one night per week through Zoom). Faculty members have the skills to maintain vigorous discussions, break students into small discussion groups, and retain most of the other features of classroom learning. It is not the same as classrooms, but the student engagement and learning remain very high. Meanwhile, our fall 2020 online M.P.A. in local government management cohort is over-subscribed and underway with Assistant Professor Julie Langer teaching the online Scope and Dynamics course. We count students from Arizona, North Carolina, and Tennessee among them; our NIU M.P.A. reputation remains strong nationally.

Finally, we are very pleased to be submitting our program learning outcomes and faculty credentials for international reaccreditation. We are among the first programs seeking reaccreditation under new accreditation standards which require M.P.A. programs to be "nonprofit to the core" and consonant with the public service values stipulated in Sustainable Development Goal 16 of the United Nations. We are proudly in compliance with both aspects of the new standards, reflected in our revised mission statement:

The mission of the Department of Public Administration is to improve the quality of life in local communities by strengthening professional and ethical public and nonprofit management through our teaching, scholarship, and community engagement.

It is very important that our students, staff, and faculty keep perspective during this pandemic. We can still have fantastic learning sessions in our courses, whether in synchronous or asynchronous modality. The theory-practice structure of our courses will still build core public management competencies in our students.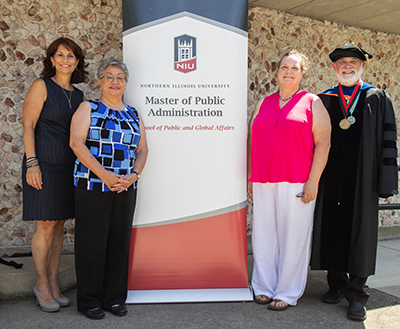 And here's the bonus: since we are going to be meeting virtually this fall, we can invite you to join us for the fall colloquium and other events. Stay tuned! We are not letting this virus hold us back!

Friends, I welcome your thoughts and suggestions for improving our program. Please do not hesitate to contact me with any questions or comments. My email is kthur@niu.edu and my mobile phone is 815.501.2224.

Thank you for your continued support of our students, staff, and faculty. Together, we will move forward.