Welcome Associate Professor Thomas Skuzinski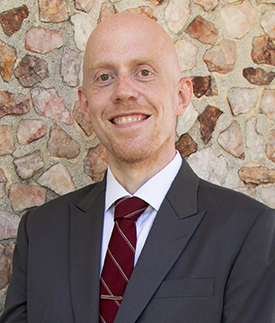 The Department of Public Administration is thrilled to welcome Associate Professor Thomas Skuzinski to our faculty. Tom holds both doctoral and master's degrees in urban and regional planning from University of Michigan, and a Juris Doctor degree from Michigan State University College of Law. Prior to joining NIU, Dr. Skuzinski was an Assistant Professor in the School of Public and International Affairs at Virginia Tech, where he also served as Director of the Master of Urban and Regional Planning degree and Associate Director of Education with the Virginia Center for Housing Research.

Tom is an experienced instructor and advisor, and he has received university and college awards for excellence in teaching and commitment to diversity, and has mentored students to recognition in national competitions. His scholarship focuses on the interplay of rules, norms, and cultural worldviews in shaping administrative and political decisions within and among local governments.

The department is thrilled to have him teach the Urban Planning and Zoning Course and the Administrative Law Course. He has also agreed to facilitate the ICMA Student Chapter.

Information on Dr. Skuzinski's research and background is available here.