Meet a Huskie: Peg Hendershot, '71—Career Management and Transitions
Thursday, Oct. 22
Join NIU alumna Peg Hendershot, '71, as she discusses the reasons for job change—some in our control and some not. What are your reasons for change? What is important for job satisfaction? Do you know how to get started? Do you know how your skills and abilities can be repurposed? Explore reasons for change and how to decide on your next career step with this program from Career Vision.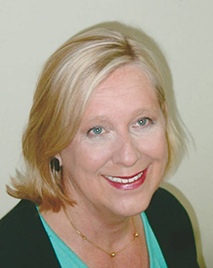 Peg Hendershot, executive director of Career Vision/Ball Foundation, has been actively involved in career planning for students and adult workforce development issues her entire career. Career Vision is the service arm of the Ball Foundation, a nonprofit established in 1972, to help people discover and develop their natural abilities. She is an advocate for self-knowledge and teaching the art and science of making informed career decisions so you can be prepared to navigate an ever-changing world of work.

This free virtual event will take place Thursday, Oct. 22, from 5-6 p.m. CT.
Event Information
Cost: Free
When:
5:00PM - 6:00PM Thu 22 Oct 2020, Central timezone

Virtual Event Instructions:
You will be sent Zoom login information when you register.