William McCoy, '92, Brings Huskie Ethics to Clemson University
By Eva Richards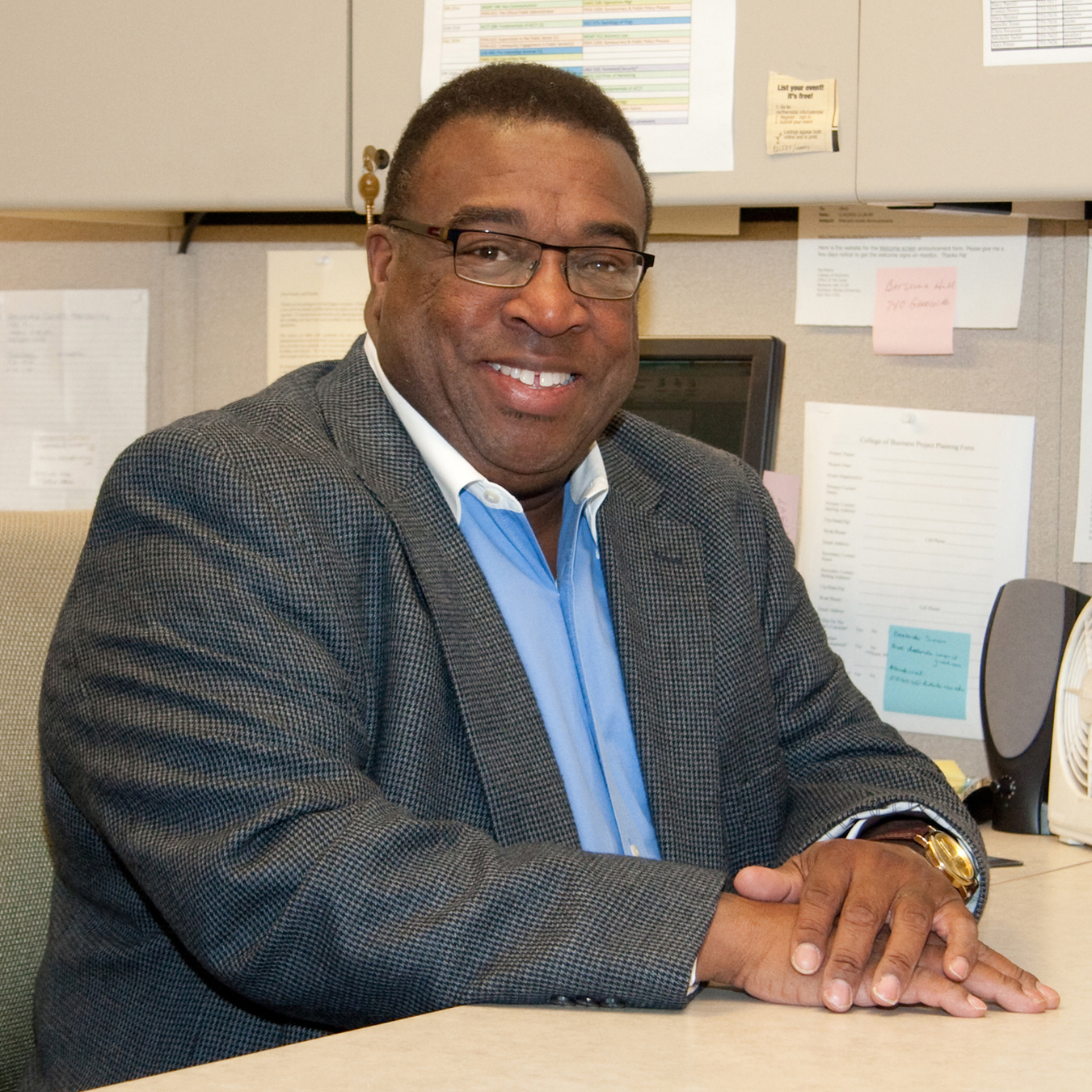 McCoy, '92, was the former director of the BELIEF Program at NIU and now serves as the director of the Rutland Institute for Ethics at Clemson University in South Carolina,
Ethical behavior is the backbone of Huskie success and what allows NIU alumni to go out into the world and make such a positive difference.

No one knows this more than former director of the BELIEF Program at NIU, William McCoy, '92, who has based his career on moral integrity. Now, as the director of the Rutland Institute for Ethics at Clemson University in South Carolina, McCoy brings Huskie ethics to students every day.

"Ethics education is a core part of the curriculum at the University, and the institute is an intricate part of bringing that pedagogy to the forefront," he said, reflecting on directing an institute that influences the vast majority of Clemson's more than 20,000 students.

After growing up in Rockford, Illinois, McCoy transferred to NIU because it was close to Rockford and offered a stellar degree in English.

"My degree in English prepared me for successful work in non-profit, business, and eventually higher education," McCoy said. "The tremendous support I had at NIU allowed me to graduate and set me on a path toward the eventual completion of my doctoral degree in education. NIU helped hone my writing skills, which was extremely beneficial in completing my dissertation."

Over nearly three decades, McCoy has had many experiences in the field of education, working as director of Career Services for Globe University before directing NIU's BELIEF Program. He completed his master's degree in continuing and vocational education from University of Wisconsin-Madison in 2002 and his doctorate in educational management from Edgewood College in 2010.

"NIU will forever be a sacred part of my educational foundation," McCoy said. "I am lucky; while I am a proud alumnus of the University, I also able to make a positive impact as the first full-time director of the College of Business' BELIEF Program. With help from faculty, staff, students, and administration, we were able to make the BELIEF Program one of the premiere College of Business ethics programs in the nation."

While on campus, McCoy oversaw the BELIEF Annual Report, which was distributed to major corporations with regional, national, and international status, and helped the program to gain international acclaim.

"China, Macedonia, Malaysia, and more requested BELIEF materials and were replicating BELIEF programming," he said. "During my tenure, a variety of speakers on ethics addressed the NIU College of Business, including Sherron Watkins, the ENRON whistleblower, and Joan Dubinsky, the former director of ethics for the United Nations."

In his current role at Clemson since 2018, McCoy has implemented several new initiatives on campus designed to increase visibility and marketability of the institute, including an annual "Ethics Day," a regional High School Ethics Case Competition, and Lunch and Learn events. He also developed a multi-college faculty group that examines ethics education on campus.

In addition to his role with the institute at Clemson, McCoy also serves as the director of Pan African Studies and is partnering with NIU to establish a study abroad program highlighting the transatlantic slave routes. Earlier this year, McCoy met with NIU's chief diversity officer (Dr. Vernese Edghill-Walden), the director of NIU's Center for Black Studies (Anne Marie Edwards), and the assistant director of the center (Dr. Joseph Flynn) to bring this vision to fruition.

A dynamic public speaker, McCoy continues to look for ways to grow awareness of Clemson's ethics institute.
"I recognize the need to push ethical decision-making to the forefront of Clemson Tiger education," he said.

Still, even as he has moved on from DeKalb, he still considers himself one of "the pack."

"It's important that current students realize they are among friends at NIU," McCoy said. "They should never feel alone. Support is not far away. All they have to do is ask the right source and help will come.

"Be proud to be a Huskie! Even at Clemson, I consider myself a Clemson Tiger who bleeds NIU Huskie blood."