Whiteboard Wednesdays With the NIU College of Education

Wednesday, Oct. 14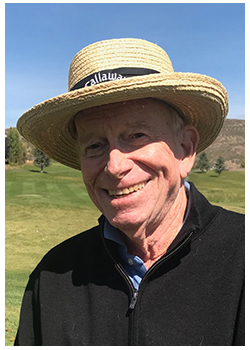 The College of Education's next Whiteboard Wednesday offering, "Golf Talk with Dr. Jim Suttie: How Your Body Type Determines Your Swing Type," will feature College of Education graduate Jim Suttie, '70, M.S., '71. All are invited to attend this presentation.

With two degrees from the NIU Department of Kinesiology and Physical Education, Suttie built an award-winning career grounded in his knowledge of how the human body achieves and maintains peak performance and how to teach that to others into an award-winning career. The internationally respected golf instructor and coach has created success stories at all levels of the sport over the last five decades, thanks to his strong foundation of pedagogy provided by the College of Education in his hometown of DeKalb.

His ongoing legacy includes lessons at country clubs and teaching facilities across the country as well as presentations at top conferences around the world. During his virtual return to his alma mater as our Educator in Residence, the 2000 PGA National Teacher of the Year will offer his prized expertise – free of charge! – to the university community on "How Your Body Type Determines your Swing Type."
Event Information
Cost: Free
When:
5:00PM - 6:00PM Wed 14 Oct 2020, Central timezone

Virtual Event Instructions:
Zoom meeting information will be sent after you register for this event.