Marc Largent, '09, Turns Hard Work Into 'Freaky Fast' Success
By Eva Richards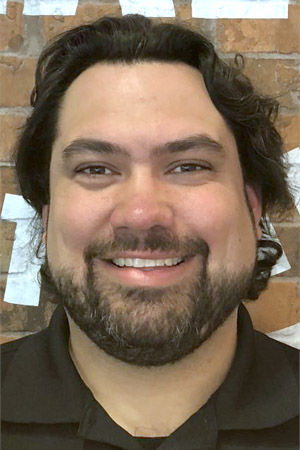 Marc Largent, '09, says his role as president of 13 Jimmy John's stores has allowed him to live the "American Dream."
Growing up in Decatur, Illinois, Marc Largent was an active child who was involved in all things music. After earning his B.A. in history in 2009, Largent thought he would go on to pursue his teaching degree.

"I was always in bands and choirs. I wanted to be a music teacher for the longest time," he said.

But after he began working as a store manager for a Jimmy John's franchisee in Decatur, his career changed paths entirely.

"I worked hard and worked my way up to become my own franchisee," Largent said. "But before that, I never had intentions to work in the restaurant business."

Today, Largent serves as president of 13 Jimmy John's stores in Central Illinois and Central Texas. On a day-to-day basis, he works with his operating owners that manage their respective stores.

"The best part of my job is the people I work with," Largent said. "Every day, I am surrounded my hard-working college-aged people and younger adults. This crowd makes every day different."

In communities across the country, Jimmy John's is a household name known for "freaky fast" gourmet sub delivery and casual dining. Largent is proud to be able to serve people in his stores' communities, especially during the pandemic. Still, he does not take his role for granted, knowing he has been lucky to carve out a role that is so fun and fulfilling.

"I have worked hard my whole life and continue to work hard each day. This is the 'American dream.' Work hard, and it will pay off."

Largent credits his education at NIU for helping him to accomplish so much at the young age of 33. He noted that NIU prepared him for his current role by teaching him how to lead and what it means to be a professional.

"NIU was awesome for me," Largent remembered. "It gave me the big college feel, but I had small classes to focus on my educational needs. My best memories come from being a part of the NIU Marching Band and an active member in the Tau Kappa Epsilon fraternity."

Largent said he also learned determination and grit as a Huskie.

"All NIU Huskies I know and have met have gone through something difficult and are still standing afterwards."