Abigail Shields Rocks as High School Counselor and Bears Drummer
By Eva Richards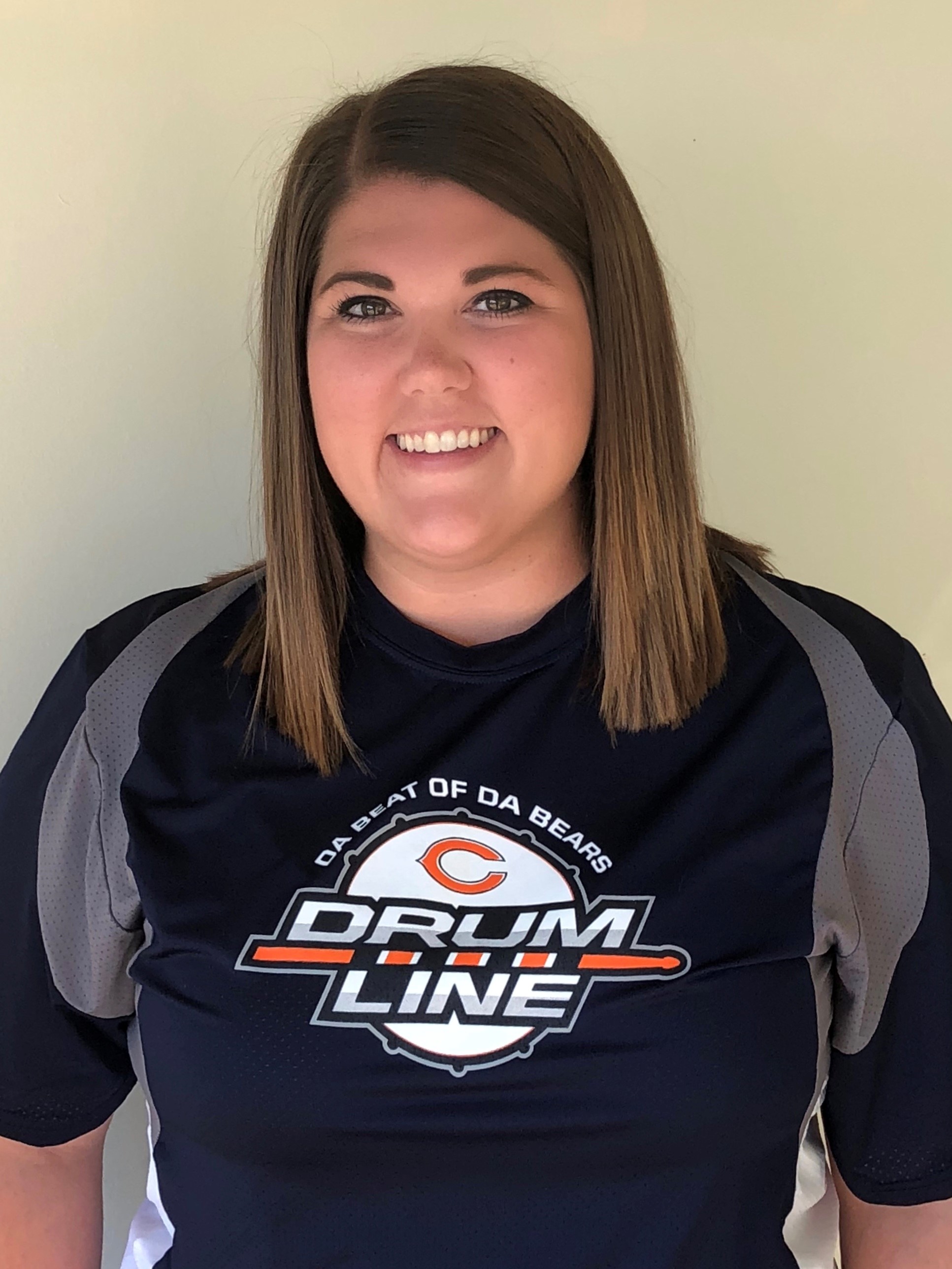 Abigail Shields made a longtime dream come true and now drums for the Chicago Bears Drum Line.
After high school, it took Abigail Shields, '15, M.S.Ed. '18, a little while to find her own rhythm.

She enrolled in a local community college during her freshman year, trying to figure out what path she wanted to pursue. As a teen, she had always envisioned herself becoming an engineer or an architect, but once she enrolled in these classes at college, she realized she did not want to study these subjects after all.
Of course, there was one hobby that always made Shields feel at home. From an early age, growing up in the small town of Peru, Illinois, she was happiest playing drums, or doing anything musical.

So, as she completed her first year at community college, and her friend was sharing experiences of her time in the NIU Marching Band, Shields knew exactly where she needed to be.

"NIU's marching band is one of the biggest features that pulled me to NIU," she said. "I had seen them perform in high school, and when one of my friends was on the drumline, I was super jealous of the fun she was having. Hearing her talk about her experiences with the band, I knew that it was for me, too!"

Shields decided she would enroll at NIU, but was still unsure about her major, until one day when she received some sage advice.

"It was five in the morning, and I was talking to a teacher from my old elementary school who had come into the donut shop where I worked," Shields remembered. "She said, 'Why don't you do something where you could help people? You've always been good at talking with people and getting to know them.'"

After that conversation, Shields decided she wanted to major in psychology and become a high school counselor. Her NIU plan was underway!

Once on campus in DeKalb, Shields was quick to join the NIU Marching Band and her social life blossomed. She had opportunities to go on the road with the football team and attend special events, like the Orange Bowl in 2013.

"I think I began to figure out who I was as a part of the drumline in the marching band," Shields said. "When I think of good NIU memories, I'm pulled right back to that organization. If I wouldn't have done marching band, my experience would have been so different. I met all my friends in the band, and even my boyfriend."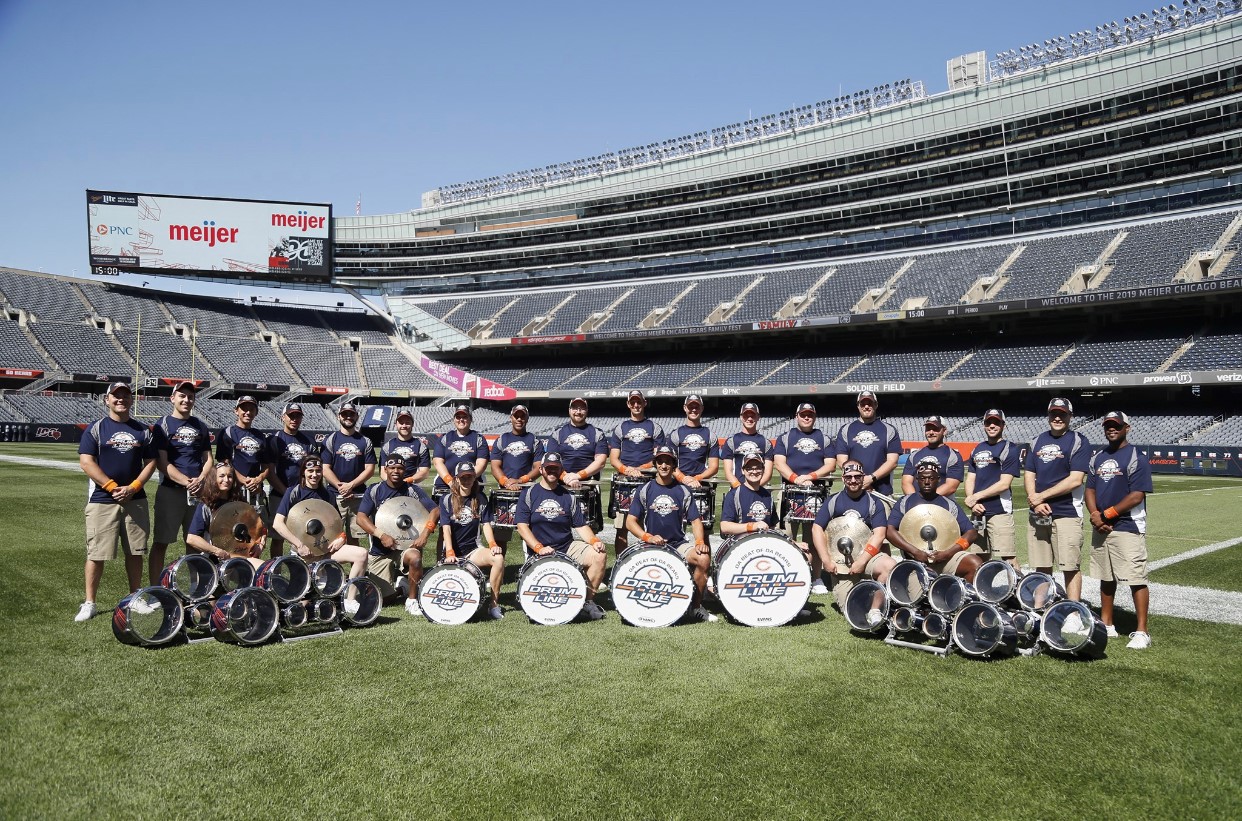 While having fun making music, Shields took classes that prepared her for her eventual career as a high school counselor. After earning her psychology degree, she remained at NIU to earn her M.S.Ed. in counseling and worked a graduate assistantship with the marching band.

"That assistantship was really good practice for my eventual career," she said. "I had to talk to parents and band students. I had to be willing to have those difficult conversations. A lot of my job was recruiting high school students, sharing my own experience and answering questions. Reflecting on it now, that position flowed into my counseling career so naturally."

Today, Shields works as a counselor at East Aurora High School in Aurora, Illinois. She is fulfilled by her career decision because of the impact she is able to have, getting students ready for the real world.

"In my role at the high school I am happy to be that extra support during the school day, advocating for students and being that extra cheerleader they need to make it across the finish line," she said. "Another point of pride for me is that some of my past students, who I mentored, have gone on to play in the Huskie Marching Band."

It is no surprise that Shields is still involved with the NIU Marching Band. This year, she has taken on a role with the Marching Band Alumni Council (link).

"I joined the MBAC because I love keeping traditions alive," she said. "When I was at NIU, I received the Alumni Association scholarship for band, so it feels like that has come full circle."

In her free time, she has also become a part of the drum line for the Chicago Bears, an elite ensemble of marching percussionists formed to create exciting, "booty-shaking" beats that get Bears fans ready to cheer on their team!

"Every couple years, the NIU Marching Band would play at halftime at a Bears game," Shields remembered. "We would run out to play for the whole stadium, which was incredible. So, I had early exposure in college, and I knew I wanted to try to be a part of it."

At least 10 people on the Bears drumline are graduates of NIU, so Shields says arriving for rehearsal is often like a mini NIU reunion.

"The biggest thing is continuing with all my friends from college," she said. "There's nothing better than drumming with my buddies. And I love being a part of the game day experience. We make people excited to be there. We get people ready for the best game day experience ever!"