Emily Vitrano, M.F.A. '19, Enriches World Through the 'Art of Theater'
By Eva Richards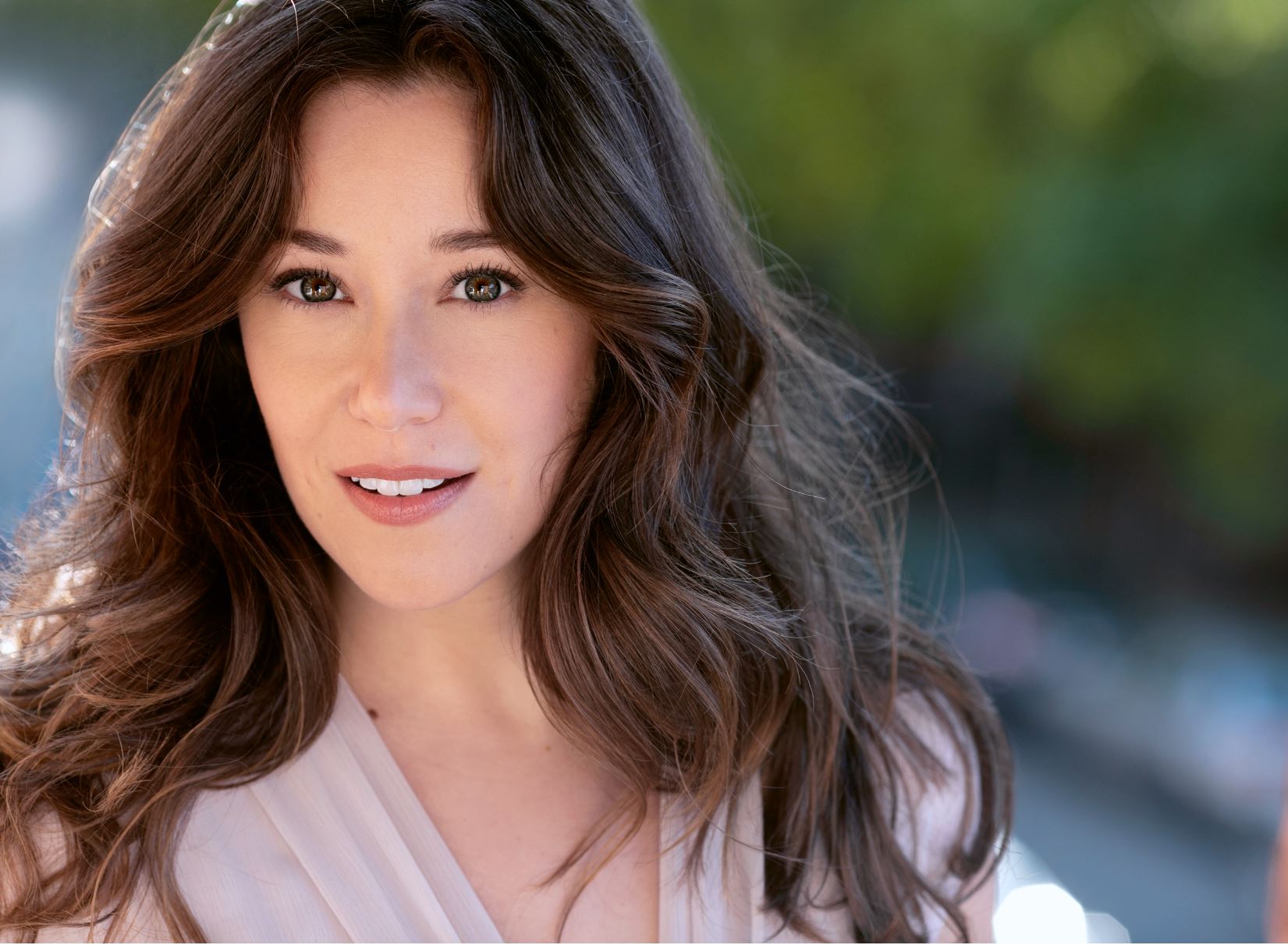 Emily Vitrano is an actor, teacher and writer who co-directs The Outer Loop Theater Experience.
Growing up in Wauwatosa, Wisconsin, Emily Vitrano, M.F.A. '19, was a very imaginative child. She had lots of time on her own, creating different worlds and playing in them for hours and hours.

"I was a very outgoing child and loved to make my older brothers laugh," Vitrano said. "If they laughed, it was all worth it. When I was very small, I wanted to be a ballerina. But around 4th or 5th grade, I started doing plays with the local children's theater and decided I wanted to be an actor."

With that singular goal, Vitrano earned her B.F.A. from the University of North Carolina at Greensboro before coming to NIU for her master's program.

Vitrano chose Northern because she felt she was missing something in her artistry. She found the missing piece in the classroom with the head of NIU's M.F.A. Acting Program, Patricia Skarbinski, who developed a style of teaching acting called "Somatic Meisner" technique.

"My time at NIU was incredible," she said. "It was a very special three years, steeped in deep artistic and personal growth. I loved every minute of our M.F.A. in acting program and training. My best memories are those made in acting class with Patricia Skarbinski. Patricia is the best teacher and mentor I have ever had, and I will never forget those three-hour classes on Tuesdays and Thursdays; we lost time together and it was truly a transformative experience."

Vitrano says NIU and Skarbinski gave her the greatest gifts an acting student can be given—a reliable, safe, emotionally deep, structurally strong process.

"No matter the project, the director, the cast, I know I have a tried and true process that works for me and helps me to deliver the best of myself as an actor," Vitrano said. "For me, fulfillment as an actor comes from the pursuit of something greater than myself. Chasing a moment, a breath, a place, a time, a character, a speech... it's about the process of it all."

Vitrano earned her M.F.A. from the program last year. Although Vitrano is actor first and foremost, she is also a teacher, writer and a lifelong student.

"I believe there is a very specific and special magic that happens in the theatre—in the coming together of a group of actors and a house full of strangers to discuss what it means to be human. I suppose, at its core, what I do is study the human condition," she said.

Vitrano is currently preparing to play the role of Jenny in Next Act Theatre's production of The Christians, by Lucas Hnath. This production will be available to audiences exclusively online from Nov. 23 to Dec. 13.

When she is not on stage, she is working as co-artistic director of The Outer Loop Theater Experience, a volunteer-based collaboration, driven by the challenge of enriching the world with important, inspiring and transformative theatrical experiences. The organization, based out of New York, also proudly encourages and develops the work of emerging playwrights and all artists.

"We strive to discover compelling stories that resonate with our audience, and we look for unique and engaging ways in which to tell them," Vitrano said. "Over the course of the pandemic, we've produced two sold-out volumes of 'The Empathy Project,' and a live, 24-hour, international production called OneIronaut."

"The Empathy Project" is a theatrical response to the strange and uncertain times we live in today. Vitrano and the team at Outer Loop are using this format to try to inspire empathy and reconnect to our shared humanity. The Outer Loop team is currently working on bringing the project to schools and universities around the country and the world.

Vitrano knows, now more than ever, that working as a paid actor is not a given. The last months of social distancing have severely challenged the entertainment industry, and most regional theaters are in survival mode, trying to adapt their seasons to the newfound virtual platform.

"I'm aware of how lucky I am to be working on The Christians with Next Act. The same is true about The Outer Loop and how quickly and impactfully we were able to shift our programming to respond to the needs of our artists and our community during this unprecedented time," she said.

She credits some of what she learned at NIU with her ability to keep going and adapt in the face of adversity.

"Huskies have an uncompromising work ethic. We pursue our goals with integrity and tenacity. I'm very proud to be an NIU alumna," she said.