David Spoehr, '02, Gets Creative with Chicago-Based Design Company Monroestar
By Eva Richards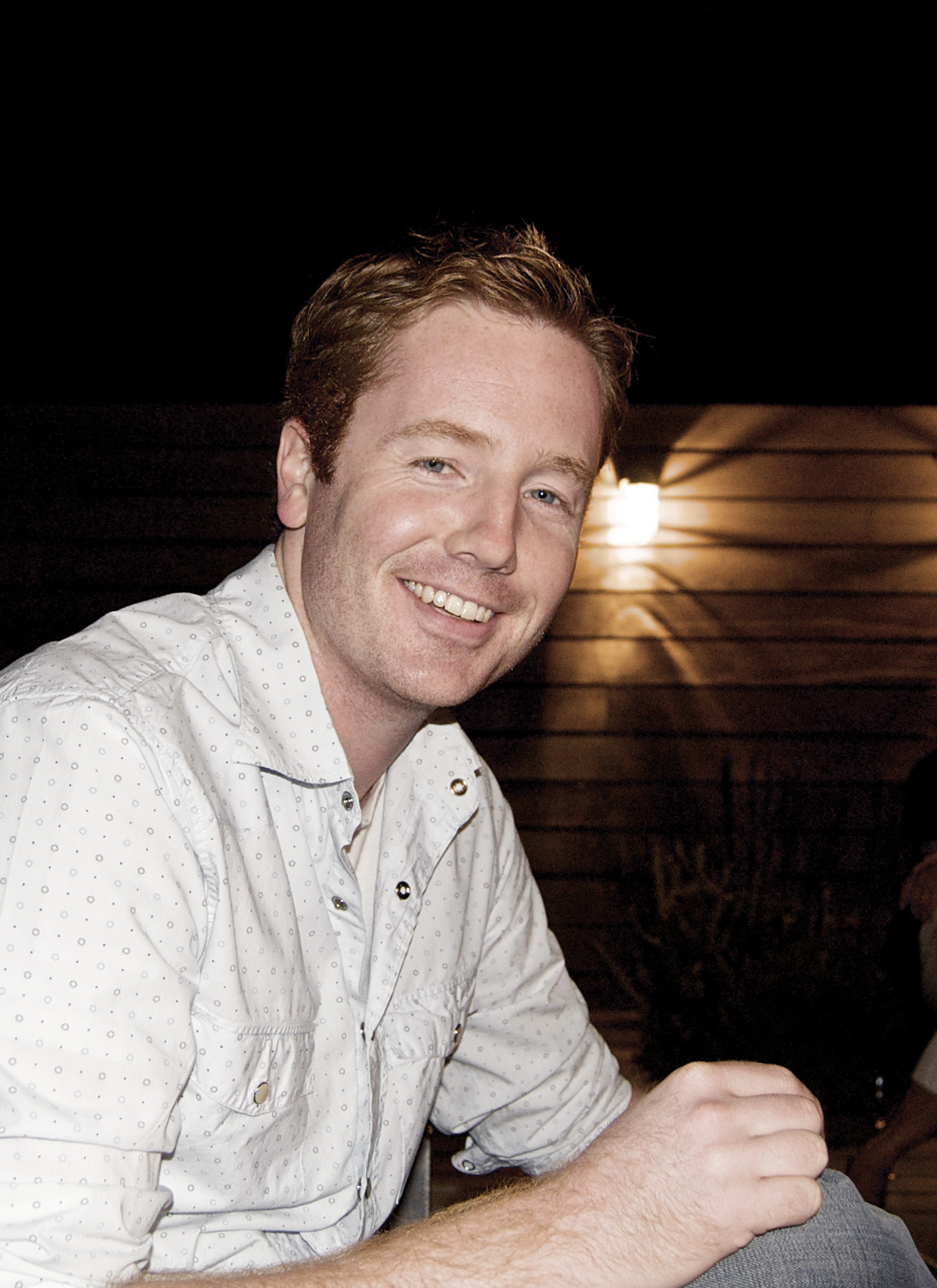 David Spoehr, '02, leads the Monroestar team in Chicago.
It is the year 1998, and NIU visual communication student David Spoehr is passionately cheering on the Huskies football team (who were on a significant losing streak) while decked out in full face and chest paint at Huskie Stadium.

He is there with his best friends—friends he has met on campus and friends he will keep the rest of his life.

Fast-forward two decades and Spoehr, '02, is a well-respected co-founder of Monroestar, a Chicago-based design agency that specializes in website design and development. He leads the design and project management side of the business, which he founded with fellow alumnus Vinay Mullick, '00. In his role, Spoehr takes projects from concept to deployment, and so much of his success over the last two decades can be tied back to the connections he made at NIU and his love for sports.

"I transferred to NIU after spending my first year in Colorado," he recalled. "NIU was and still is one of the area's leading design schools. The professors and curriculum at NIU set me up to succeed in my career after graduation, both with design theory and real-life applications."

Spoehr worked several jobs on campus during his time at NIU, including for the athletic marketing department and at the Northern Star.

After college, when Monroestar was in its infancy, Spoehr and Mullick took on a special web project as a way to give back to the University.

"We had immense pride in what running back Michael Turner was doing in 2003 for NIU and for the Mid-American Conference," Spoehr said. "We made a Heisman website for 'Turner the Burner,' and it was a great opportunity to show off his talents and get him in the Heisman conversation, along with the other talented athletes."

At the time, there was no social media to help athletes campaign for the Heisman Memorial Trophy, which is awarded annually to the most outstanding player in NCAA Division I football. Instead, they had to rely solely on national television and the early infancy of the web.

"Taking that into consideration, looking back on the site, it holds up pretty well," Spoehr said. "While the site might be dated in terms of technology and design it doesn't seem that out of place when compared to current sites."

In July 2020, ESPN named Monroestar's 17-year-old Heisman website for Turner the Burner one of the best of its kind of the 2000s. And while this is a small feather in the cap of a company who has gone on to do websites for Dick's Sporting Goods, GEICO and Kehoe Designs, to name a few, Spoehr never forgets where it all started.

"I always knew I wanted to do something creative, but I wasn't always exactly sure what that would be," he said. "As I navigated my early years at NIU, it was clear that the path to a lasting career was through design, or what NIU calls 'visual communication.' Website design was just taking off when I was at NIU and it was very exciting to me."

Today, Monroestar is a small firm so Spoehr wears many hats, and every day is not like the last, as he is presented with new and exciting challenges to overcome.

"Web design and development is constantly changing, so the learning never stops," he said. "No project is the same, there is always something to learn and expand upon."

Spoehr learned a lot during his time on campus, relentlessly keeping the faith with his favorite football team, and finding his own creative life path.

"Huskies embody what it is to be a hard worker and have positive attitude," he said. "Huskies like me are trying to take that spirit and applying it in every aspect of our lives and careers."