Digital Ambassadors Poised to Help Unlock Thousands in Donations Through Thousands Strong initiative: Huskies encouraged to join them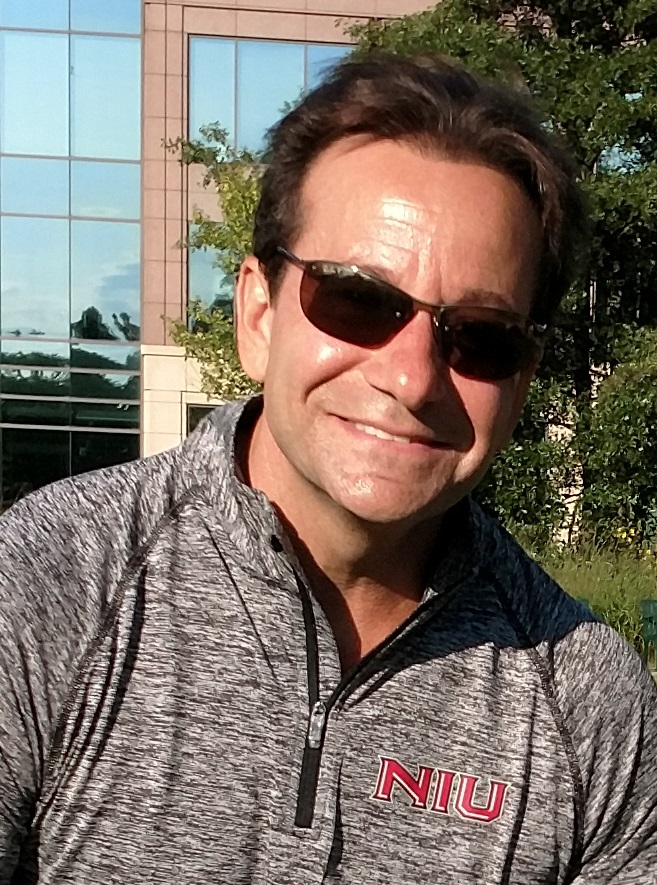 Huskie Pride Has a Way of Going Viral. Look at Matthew Angela, '84. He may be just one alumnus, but as a digital ambassador for several NIU initiatives, he has garnered more than 170,000 social media impressions and 2,000 clicks and has helped to raise $65,000 for NIU over the past two years. The

"Matt is all-in when it comes to NIU and we couldn't ask for more," says Liz McKee, M.S.Ed. '14, the NIU Alumni Association's director of alumni volunteer engagement.

"Being an ambassador is like being a megaphone for a cause you really care about. Matt's network has responded to his posts, stepped up, and showed their support when he asked."

This fall, Angela has turned his indomitable energy to acting as an ambassador for the Thousands Strong Day of Giving. Thousands Strong is a virtual fundraiser that aims to celebrate NIU's 125th anniversary with a strong showing of Huskie pride.

"It's a really dynamic and exciting day as an ambassador," McKee says. "It's uplifting when you see that your friend's $10 donation put us over the top to unlocking a $50,000 matching gift. It feels like you're part of a team working to make a big difference in just one day."

NIU has a strong corps of passionate alumni, McKee says. Those spirited Huskies likely have NIU connections who are not as plugged-in to what is happening at the university.

When they act as ambassadors, active alumni spread the word much farther than NIU can spread it by itself.

"People don't ask others to give to causes they don't care about," McKee says. "The more people there are talking about NIU and why it's worth investing in, the better. People know the ask is coming from an authentic place."

It's been a difficult year for many people, NIU students included. Thousands Strong is a tribute to the way Huskies past and present always have each other's backs. During the Day of Giving, thousands of alumni and friends will be asked to give whatever they can to support NIU students.

By volunteering as an ambassador, Huskies can make a difference regardless of their ability to make a financial gift. Angela's impact as an ambassador is proof that one person can unleash a torrent of Huskie Pride.

For this year's Thousands Strong event, ambassadors can help unlock up to $500,000 thanks to two special giving challenges instituted by NIU Foundation Board member John, '74, M.S. '75, and Anne, '73, Landgraf. Thanks to their generosity, a $100,000 gift will unlock when 1,000 people view the Thousands Strong kick-off broadcast on YouTube, and a $400,000 gift will unlock when 2,000 people donate during the Thousands Strong Day of Giving.

Ambassadors receive a brief training and a toolkit that includes sample posts, images, and email text. While ambassadors are encouraged to use their own NIU messages and photos, the toolkit provides great inspiration.

Each ambassador receives their own personalized giving link. During the event, they can track their impact and thank their peers by seeing the gifts made through that link.

"When you volunteer at the NIU Alumni Association, you have proof that you're making an impact," he says. "You see results that are hopeful for NIU, that promote NIU, and it's good to see those results."

Learn more about how you can support NIU as an ambassador for the Thousands Strong initiative.