Robert Eickhoff, '78, Honors NIU Veterans Through Scholarship Fund
By Eva Richards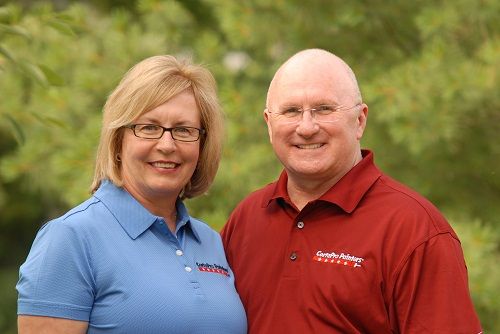 Robert Eickhoff, '78, believes in supporting veteran students, and he has founded a scholarship to assist them.
Robert Eickhoff, '78, knows first-hand what it feels like to be a veteran and a college student, facing a unique mix of challenges that service men and women often.

As an incoming NIU student in in the late 1970s, Eickhoff, who was born and raised in Chicago Heights, Illinois, had just come back from two years of Vietnam-era service as a paratrooper with the 82d Airborne Division. He was joined in the campus' married student housing by his wife Nikki and their baby daughter, Jennifer, making for an interesting study environment.

"I remember that place well," Eickhoff remembered. "The living room couch served as our bed—it would slide out—and our daughter was in the bedroom. Her crib fit the full width of the room. Our student desk was in the kitchen. Those were happy days—some of the best days we had—but it wasn't always easy."

Eickhoff received benefits through the GI Bill, as well as an Illinois veteran's scholarship, which paid his tuition and books, but money was still tight. While he worked on his courses full-time and at the DeKalb Daily Chronicle stuffing ad flyers into weekend papers, Nikki worked as a school bus driver, then as an administrative assistant at General Electric.

For a while, she worked at a Del Monte Foods corn processing plant, and when she came home, "there would be corn kernels everywhere," Eickhoff remembered with a laugh. "In her pockets, her hair, between her toes."

Far from the traditional student experience, Eickhoff wanted to absorb knowledge fast and move on to a stable job quickly to support his family.

"My father-in-law thought I was nuts for giving up the full-time job that I had after returning home and pursuing my degree, but we were undeterred," he said. "I would watch Jennifer while Nikki was working, and I would plan my classes around our work schedules. When she came home, I was off to the Holmes Student Center or the library to catch up on my schoolwork."

After earning his bachelor's degree in marketing in 1978, Eickhoff translated that determination into a successful career in circulation and operations for some of the country's biggest newspaper companies. He worked his way up the ladder at the Chicago Tribune from 1978 to 1993, eventually becoming director of metro circulation before the age of 40. While there, he earned his M.B.A. from Governors State University. He then moved on to be vice president and director of operations for the Orlando Sentinel and senior vice president for operations for The Atlanta Journal-Constitution before his retirement in 2010. Rob and his wife then went on to own CertaPro Painters of Roswell, Georgia, from 2011-2017.

Now, living in the Blue Ridge Mountains in northeastern Georgia, Eickhoff has time to reflect on his own successes and who made positive impacts in his life.

"I remember distinctly my professor, Dr. Askari Kizilbash. He taught a capstone business class for seniors, and he was very demanding. He would walk around class with a seating chart and call on you. If you weren't ready to answer, you got an earful," Eickhoff said. "Dr. Kizilbash instilled in me a lesson I carried all through my business career and even in non-business functions. He taught me to always be prepared, to think about the options, be very thorough, and to articulate my case."

Eickhoff credits dedicated instructors like Kizilbash with helping to shape him and his work ethic.

With such strong affinity for his alma mater, Eickhoff and his wife decided to give back. Because military service is so close to their hearts, they established a scholarship fund through NIU's College of Business more than a decade ago, which helped veteran students with emergencies and financial needs. This year, the Eickhoffs have established a similar university-wide scholarship opportunity for veteran students.

"I thought it would be more appropriate to reach a broader base of veteran students at NIU," Eickhoff said. "If there is any way that any of my experiences can help students who are coming back into civilian life and finding their way, I want to do that. Veterans are often a more mature group of students with different experiences. They have seen different places and done different things. They are a disciplined group, and yet, there are certain challenges where getting back into the mainstream is difficult."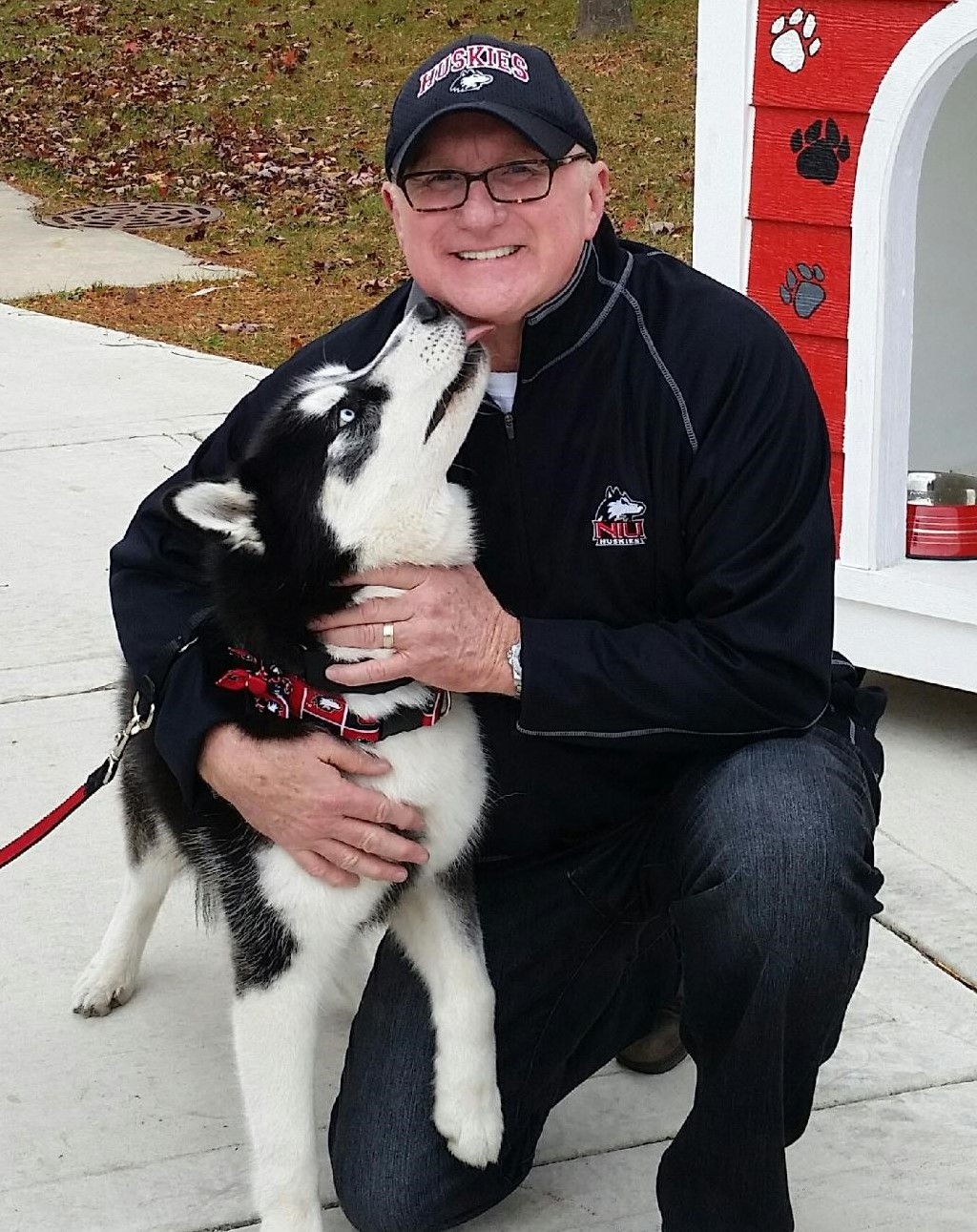 The Eickhoff Family Veteran Scholarship provides veteran student emergency relief, scholarship support and support for living expenses for full-time veteran students seeking an undergraduate or graduate degree.

"I am there to help," he said. "I can use my network to be a sounding board. As we celebrate Veterans Day on Nov. 11, it's the perfect time to remember that we still have young men and women overseas in foreign land fighting. They are coming home, and when they do, they want to continue to better themselves. Going to college is, of course, one avenue, and having been through that, I know what some of the challenges are."

Eickhoff noted that, aside from the day-to-day challenges, veterans face specific complications with a unique problem like COVID-19.

"When I was in college, my wife worked so that I could focus on my studies. Today, what if you are a veteran student, and your spouse or partner lost earning power? You might need books, your rent might be due, and what do you do? It harkens back to my own experiences. This is a very distinct group of people who have served this country, and I think they need and deserve a distinct effort in supporting them."

Along with the Eickhoff family, you can help veterans! Please plan to donate to the Eickhoff Family Veteran Scholarship fund during our NIU "Thousands Strong" Day of Giving on Nov. 18-19, please click here.