New Graduate Jake Walker, '19, Fulfills Dream as Elementary Band Director
By Eva Richards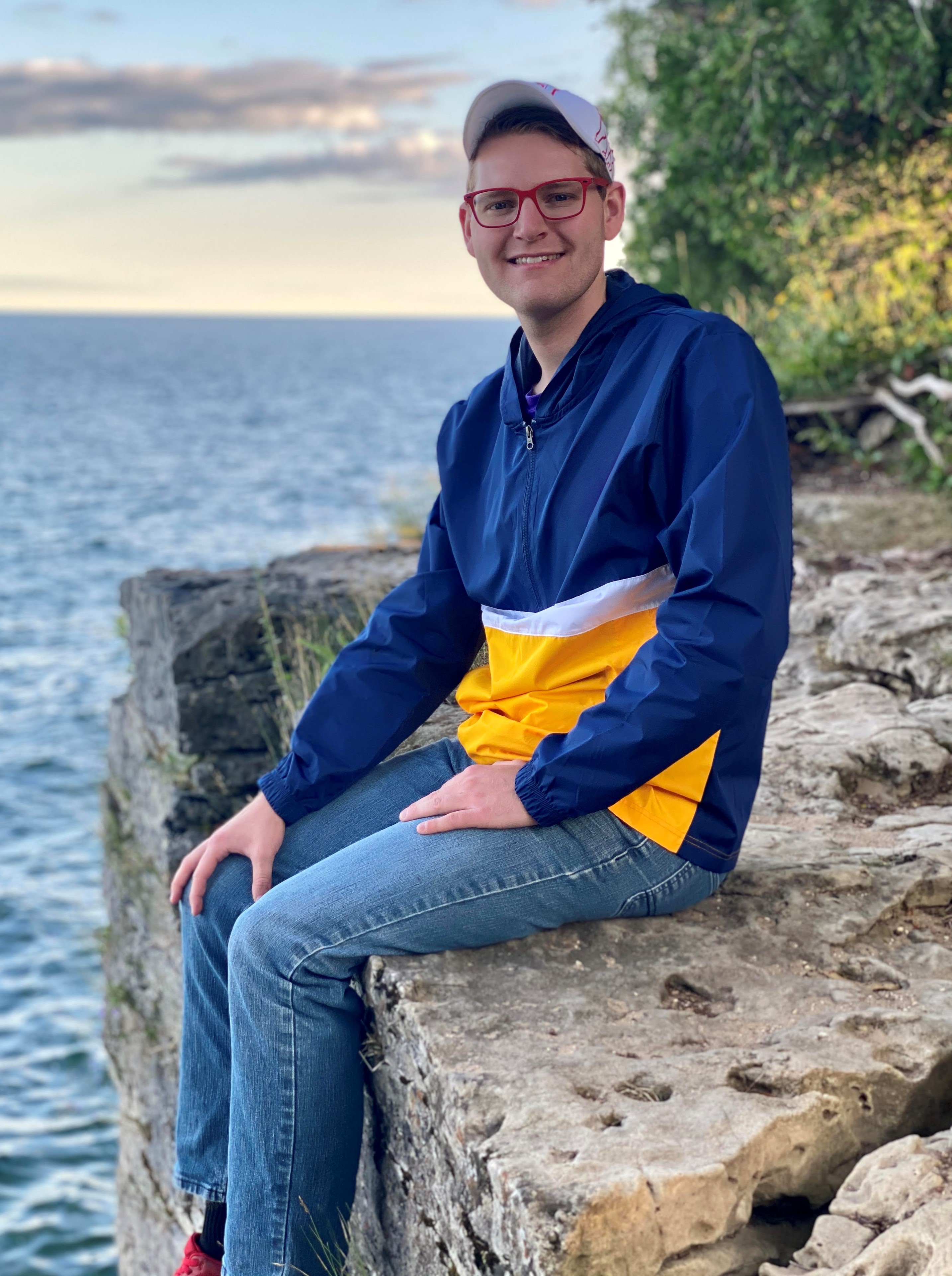 First-generation student and scholarship recipient Jake Walker was able to accomplish his goals straight out of college, thanks to his solid music education background.
As a high school student, Jake Walker, '19, was devoted to music. He dreamed of being a band director and became focused on finding the right college to help him reach his goal.

"I knew that I was looking for a school with a respectable music education program," he said. "Growing up, I always heard great things about NIU and their programs. When I stepped foot on campus, it felt like home. The professors and admissions staff were very personable, and I could see how my future would be molded if I chose NIU."

Walker began pursuing his bachelor's in music education at NIU in 2015. He came to campus as a first-generation student, and he relied on scholarships to help him complete his degree. His proud family—based in nearby Belvidere, Illinois—was often able to attend and enjoy NIU concerts, sporting events and other activities with him.

"NIU is a place that wants to see you succeed," Walker reflected. "The people on campus are welcoming and want to get to know you. NIU prepared me by challenging me day in and day out to constantly reach higher. While the coursework is rigorous, there is no doubt that I felt more confident walking into my first teaching position."

Walker added that he felt the professors in the school of music knew him well and invested in helping him get what he needed to succeed.

"The music education professors Mary-Lynn Doherty, Christine D'Alexander and Lynn Retherford really made an impact on my growth as a future educator," Walker said. "I always felt supported whether it be in academics or in life in general. Their knowledge and experience were second to none."

Walker also noted that Thomas Bough, the director of the NIU Huskie Marching Band, helped him gain experience as an educator by putting him up to the test in rehearsals and in performance regularly.

"His trust in me is something that I will always value because he treated me as a professional before I even got into the field," he said. "I always felt that I could go to my professors if I needed help or had questions," he said. "Those relationships blossomed throughout my four years at NIU, and I am proud to continue those connections with the people I've met."

After attending NIU, Walker accepted a full-time teaching position as a fifth-grade band director in Huntley, Illinois, accomplishing a goal he had set for himself years before.

"This elementary music program was brand new when I was offered the position," Walker said. "I have had the amazing opportunity to build and grow a music program in a school with 100 fifth-grade band students. During the fall season, I also work with the Huntley High School Marching Band as their assistant director—a position that I began during my senior year as a college student."

After becoming licensed in Illinois to teach, in 2020 Walker obtained his licensure in the state of Wisconsin, where he most recently worked as a seasonal summer school band director in Wauwatosa, a suburb of Milwaukee.

"I am most proud of the fact that I am able to share my musical experiences with my own students," he said. "The teaching profession is a privileged opportunity and requires your absolute best every day. I always feel that my teaching style and characteristics are attributed to the outstanding educators that I was honored to learn from."

And the opportunities continue to come, thanks to Jake's education. This fall, he was named as one of 300 directors selected nationwide to march in the 2022 rose parade in Pasadena. This will mark the first time a band made up entirely of music educators will be marching at the historic parade.

NIU also impacted Walker in many personal ways. He has served in many leadership roles during his time on campus. From drum major of the marching band to the president of his music education collegiate chapter, leadership experiences impacted how he works with his students.

"NIU made such a huge impact on accomplishing my career aspiration of being a band director. I want to thank NIU for offering me a fantastic college experience, and I am forever grateful!"