David Joens, '83, Brings History to Life as Director of Illinois State Archives
By Eva Richards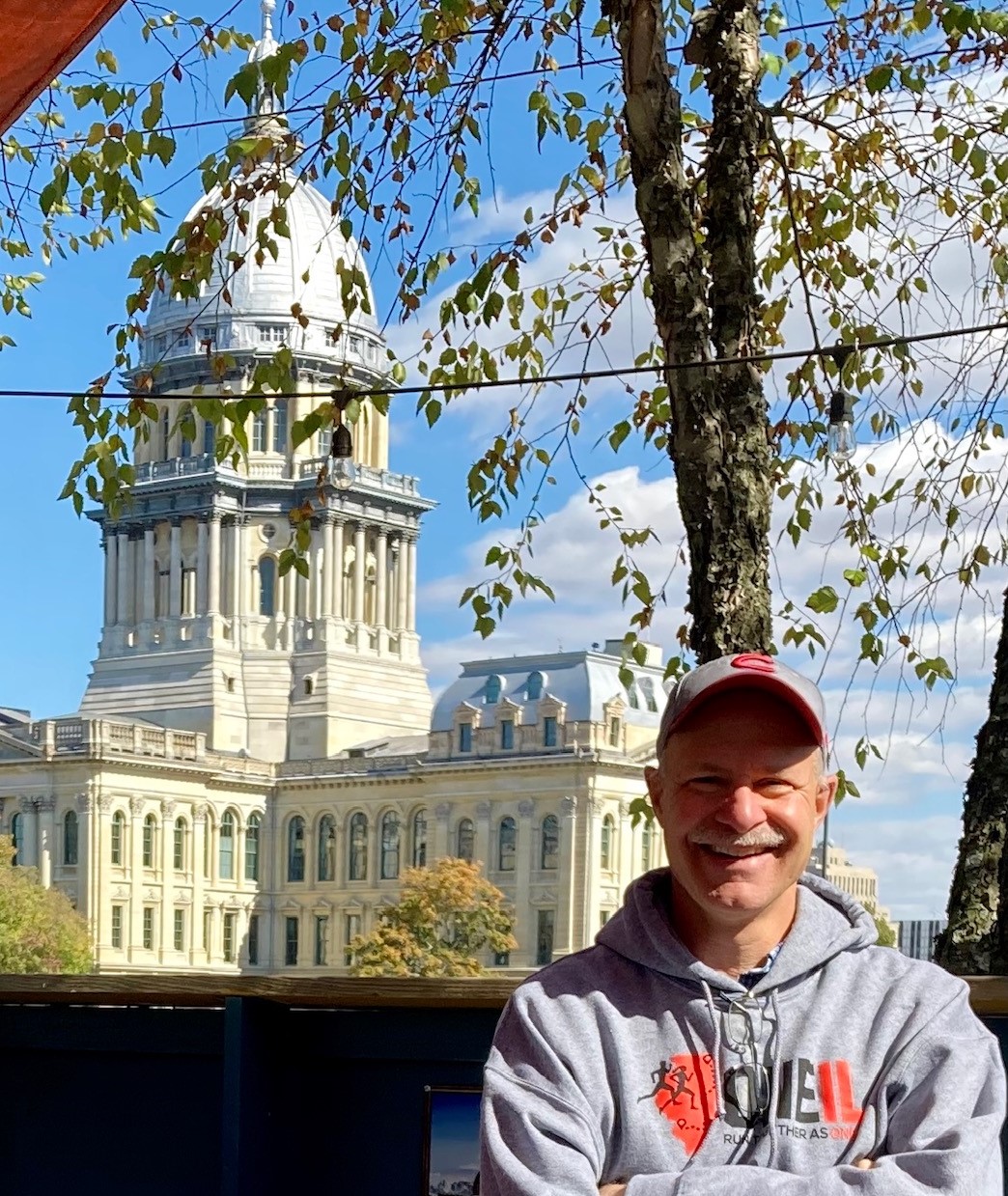 David Joens, '83, has served as the director of the Illinois State Archives for 17 years.
History, politics and journalism have been David Joens' passion since he was a child. He was interested in memoirs, civics and current events at an age when most children do not know what those terms even mean.

"My son just started college and really has no idea what he wants to do. It's funny because I could have told you what I wanted to be by the time I was 10, although I would have chucked it all for a career in baseball," Joens said with a laugh.

His major league big break never came, but Joens hit it out of the park with a long and varied career that grew out of his natural curiosities.

"I think it is human nature to be interested in one's past and to wonder about what came before us and how we came to be where we are today," he said. "Answering how we came to where we are today shows that history is an active field because the answer is debated and argued constantly. Each side—and for every historical question there are many sides—needs primary documents to back up their arguments."

Born in Springfield, and growing up in Joliet and Lombard, Illinois, Joens decided to attend NIU because the campus was close to home and his siblings attended there. After graduating with a double major in political science and history and a minor in journalism in 1983, Joens went on to serve in the army for two years. Stationed in Germany, he met many friends and traveled all over Europe while serving his country. Because he was already a college graduate, Joens was able to use the Army College Fund, plus a similar program in Illinois, to eventually pay for two master's degrees—in political science and history—and a Ph.D. in Illinois history.

Next, Joens was newspaper reporter at a weekly newspaper in Lisle, Illinois, before taking an internship with the Democratic caucus of the Illinois Senate in Springfield in 1989. There, Joens served as a press secretary for various senators, including the Black Caucus, which had a huge effect on his career and his post-graduate studies. After six years, he headed to the University of Illinois at Springfield, where he worked for four years for the Illinois Legislative Studies Center—a think tank on Illinois government and politics—and wrote and edited two Almanac of Illinois Politics books.

"I decided to focus on Illinois history through my Ph.D. studies," he said. "I turned my dissertation into a biography of John W. E. Thomas, the little-known first African American to serve in the Illinois General Assembly in 1877, about whom I first learned while working with the Black Caucus."

Finding university work a little "ivory tower-ish," Joens decided to move to return to state government as part of the policy and programs staff for Secretary of State Jesse White. One of the functions of the Secretary of State is to serve as state archivist, and Joens worked closely with that department. When the director of the archives retired in 2004, Secretary White, as state archivist, asked Joens to take his place, which he happily did.

While an archivist at the Illinois State Archives does not necessarily need a background in Illinois history, it does not hurt. Joens' background in records management from his days in the army and his understanding of both state and local government operations helped him to fit right in, and he's remained in his role for the last 17 years.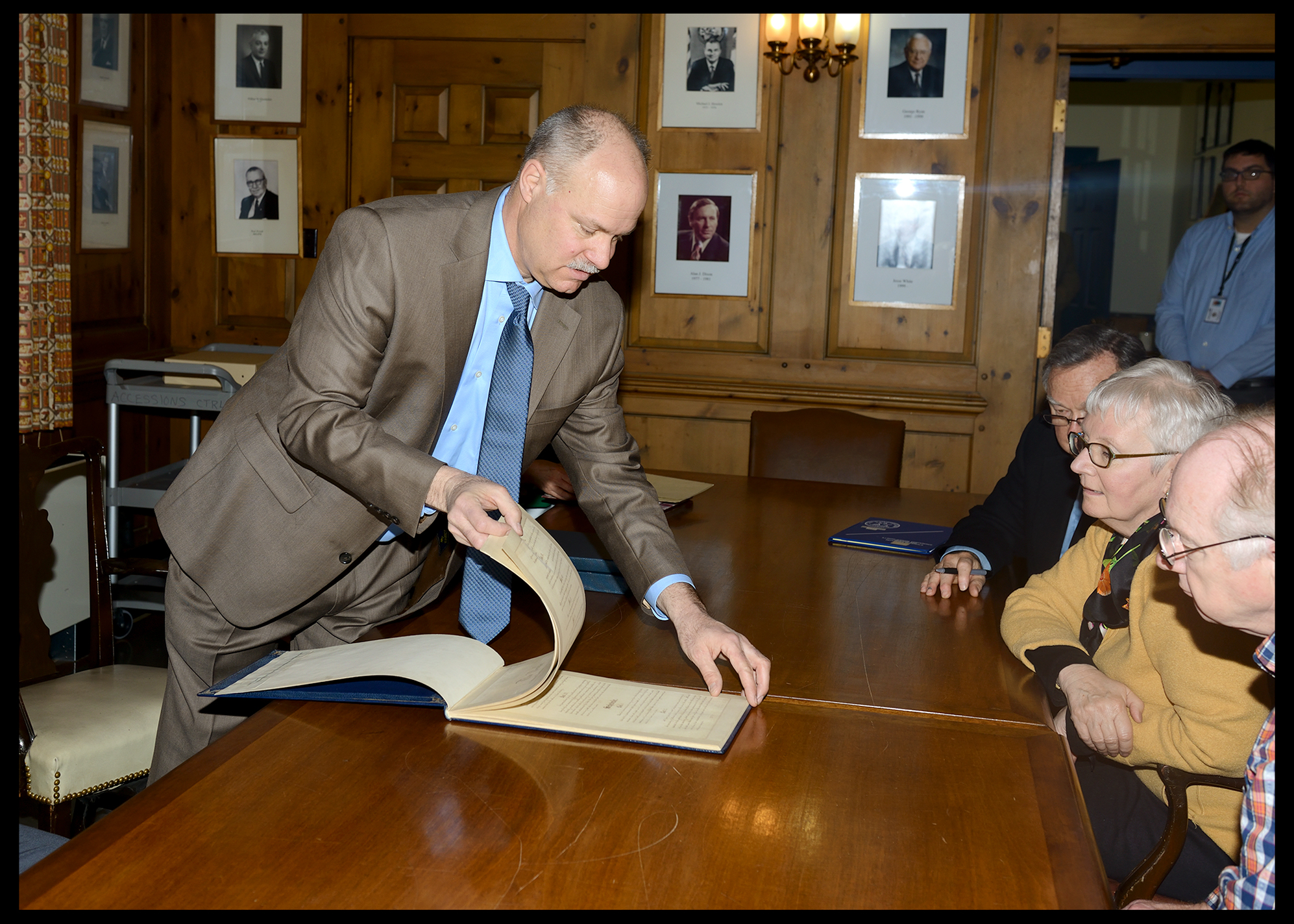 "An archive isn't a museum. The records we hold aren't artifacts," he said. "They are documents that can still be relevant today. Still, I also understand the attraction of seeing or holding a document signed by Lincoln or that is charred due to surviving the Chicago Fire."

Joens says he never knows what the day will bring at the archives, from administrative and personnel responsibilities to records management for the state and local governments in Illinois.

"What I like about my job is that every day is different," he said. "In addition to my regular responsibilities, I also work with the state's history community on various projects. We award grants to various archives, for example, and I like to assist small institutions with their preservation needs."

Along with taking care of state records, the archives also provide leadership to archival institutions, historic societies and museums throughout the state. Before the COVID-19 pandemic, Joens traveled in Illinois quite a bit to visit various institutions—a favorite part of his job. The Illinois State Archives is also in charge of all official state documents, so it boasts one of the largest Abraham Lincoln collections in the world, as well documents related to the Haymarket Riot, the I & M Canal, Pullman, and many historic events.

"As a historian, these kinds of collections make the job fun," Joens said. "As an archivist, I find it very fulfilling to make sure these documents are available to historians, as well as to state government officials, journalists, surveyors, genealogists and other researchers. I also like bringing these documents and our history to the public."

One of the things Joens has been most proud of during his years at the archives is that, for the state's bicentennial, he and his team created an online exhibit called the "100 Most Valuable Documents at the Illinois State Archives," which shows off some of the wonderful items stored at the State Archives and highlighting the history of the state.

While Joens has been learning about Illinois history and preparing for this work since his grammar school days, he still credits NIU with much of his success in his field.

"The experiences I had at NIU definitely influenced me. The school allowed me to pursue my interests but also offered me multiple opportunities to expand on my interests and learn new things," he said. "When I left the school at 21, I was a much different person than when I entered it at 17."