Volunteer Spotlight: Erin Hernandez, '18
Changemaker Hernandez gives back to Huskies, helps shape future leaders
By Eva Richards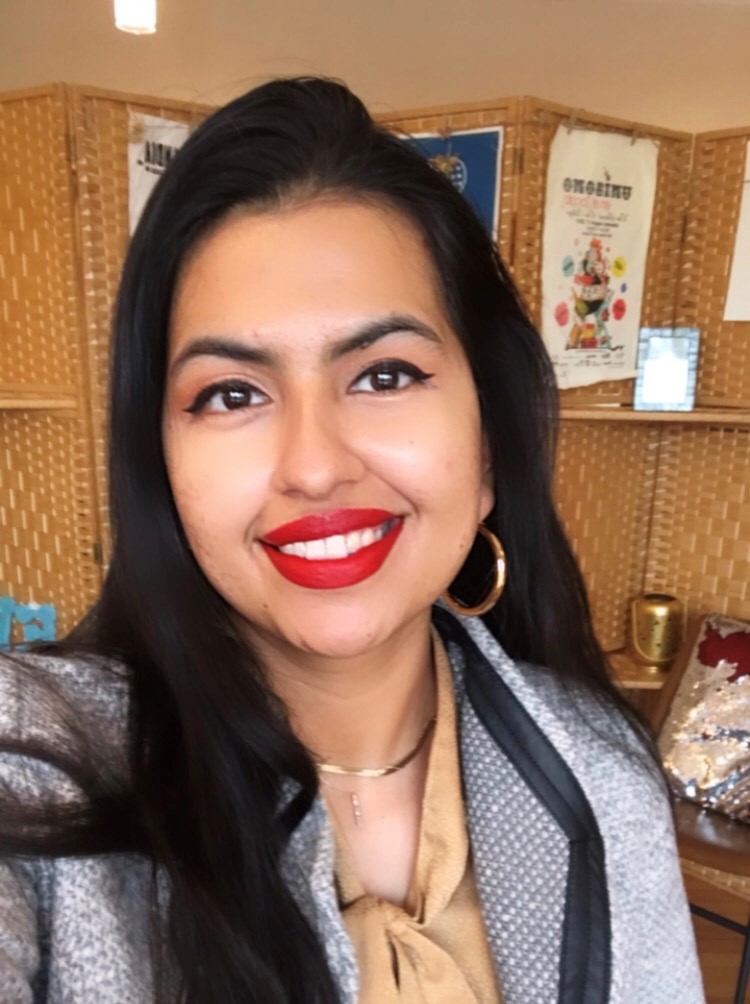 Erin Hernandez, '18, is a secretary for the Latino Alumni Council for the NIU Alumni Association and an advisory council member for the College of Liberal Arts and Sciences Council.
Growing up on the southwest side of Chicago, Erin Hernandez, '18, was always interested in government and politics.

"I would volunteer in my community, play basketball, sang in the choir, and became captain of the debate team," she said. "I was civically engaged and would volunteer to canvass for elected officials and register peers to vote."

When it came time from Hernandez to go to college, she had her work cut out for her. With little support at home, she found the guidance she needed in the Department of Political Science and the Center for Latino and Latin American Studies.

"NIU means so much to me because of the faculty and staff that helped me develop as a leader," she said. "My education impacted my life immensely and helped me out of poverty. I came to NIU with no financial support from my parents, and NIU helped me through that. NIU helped me fund my education and taught me the skills I would need for my career."

Hernandez noted that her minor in latino and Latin American studies taught her how much of an impact Black and Brown individuals have had in history, while political science taught her how the American political system works. Her major in Spanish helped her to learn business terms that would serve her hewr career.

"I had a very enriching experience at NIU and was able to graduate without any debt," Hernandez said. "I was met with overwhelming support from faculty at the Latino Studies Center, like Sandy Lopez, '91, M.S.Ed. '02, and faculty from the programs I participated in. When I was a freshman, I had so much support from programs, like Huskie Service Scholars and Research Rookies, which set me up for success. I had support from groups like Dream Action NIU, the Foreign Language Residency Program, and the rest of my community at NIU."

As an undergraduate, Hernandez was a peer mentor for Huskie Service Scholars and volunteered for many Dream Action NIU events, and this had a profound affect on her.

"I learned to go lobby, conduct rallies and work alongside students to ignite change," she said.

These skills translated directly to her career after graduation. Today, Hernandez is an analyst for the Cook County Board of Review in Chicago. Before this, she interned at a Chicago alderman's office and at the office of Representative Robin Kelly, Ph.D. '04, in Washington, D.C.

"I was able to take on the internship in D.C. with the help of the Summer Congressional Interns Scholarship offered through NIU," she said. "NIU faculty and staff at the time—like Dr. Matt Streb, April Clark, Simon Weffer, Beatrix Hoffman and Sandy Lopez—helped me when I needed advice and guidance. After graduation, I worked for a media company and oversaw 30 congressional races for the 2019 midterms. Now I am working as an analyst and review appeals, act as a hearing officer and organize workshops in both English and Spanish."

Hernandez believes in giving back to the University who changed her life so much. She is a secretary for the Latino Alumni Council for the NIU Alumni Association and an advisory member for the College of Liberal Arts and Sciences Council.

"Others should give back to NIU because it is the least we can do to pay it forward and help future Huskies," she said. "There is so much power in helping lift others up and working as a collective. We have so much impact as alumni to shape future leaders and future professionals. I think, through volunteering, we share our expertise and make it easier for the next generation to navigate the workforce."