Volunteer Spotlight: Anabell Rodriguez, M.S.Ed. '14
Former international student and Fulbright Scholar encourages Huskies
By Eva Richards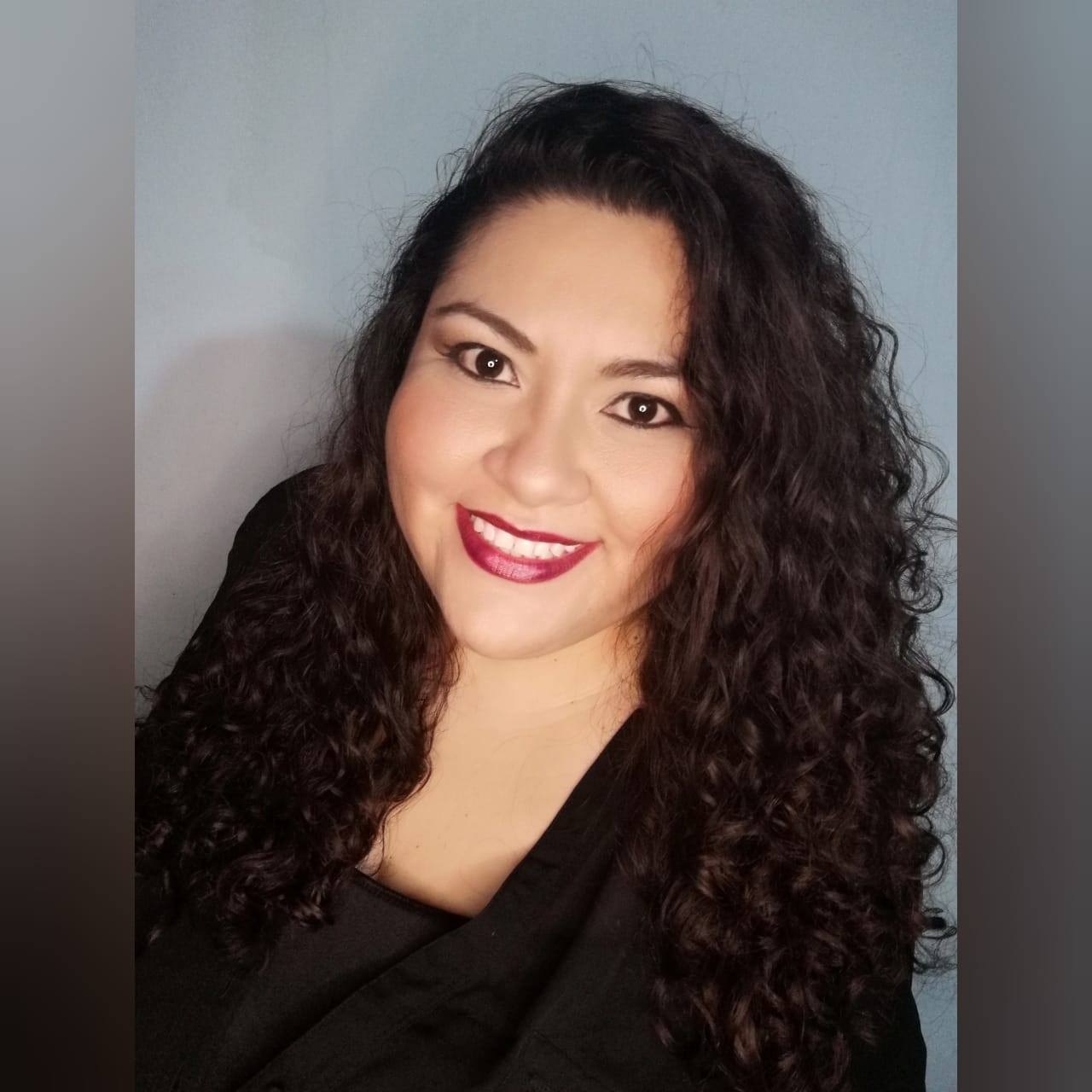 Anabell Rodriguez, M.S.Ed. '14
There are two quotes that have guided Anabell Rodriguez, M.S.Ed. '14, in her adulthood and her career as a professor and academic advisor: "Be the person you needed when you were younger," and "Be the change you want to see in the world."
These tenets hold meaning for her because of all the educational challenges she faced at an early age.

When Rodriguez was growing up in El Salvador in the 1980s, she was surrounded by war.

"There was a year when schools were closed for several months," she remembered. "My family and I had to leave our house and live with some relatives in a safer neighborhood. Even though schools were closed, and we were away from our home, my parents always took time to study with me. My father always said that even if I lost everything I owned, I would always have my knowledge and education."

When Rodriguez was 13 years old, her father took her to English classes, and she immediately loved them so much that she decided to become a teacher of English as a foreign language. After earning her bachelor's degree in 2009 from University of El Salvador, Rodriguez was working for Universidad Don Bosco in El Salvador when she earned a Fulbright scholarship to study a master's degree in the United States.

"As a Fulbrighter, I earned my master's degree in curriculum and instruction at the College of Education at NIU," she said. "At first, it was very complicated. During my first year, I was homesick. However, as I learned more about NIU and DeKalb, I was able to thrive. I had many people from the community who spent time with me and shared about the culture."

Rodriguez's second year was much better, and she was very active across campus in organizations and causes close to her heart.

"Something that really helped me was that I got better at finding information, which allowed me to participate at more NIU's events like concerts, educational workshops, the "Conversations and Cappuccino" with Dean Neal, the "Bold Future Workshops," and volunteering events, among others. I became the president of the Global Student Organization, which I founded, and vice president of Kappa Delta Pi Honor Society. I even got the opportunity to have a meeting with NIU's Executive Vice President and Provost Lisa Freeman, who is now NIU's president, to discuss some ideas to improve international student retention and experience."

According to the U.S. Department of Commerce, international students contributed $45 billion to the U.S. economy in 2018, with much of it coming from tuition, fees and living expenses. International students not only bring a global perspective to NIU but also help improve the local economy.

"NIU gave me the opportunity to find my voice," Rodriguez said. "Being an international student was not easy, but there were opportunities where I could share my experience and bring some light to some relevant issues. I felt heard, and I also created a Facebook group for international students to share even the most basic information, like how to get to Walmart or time changes in the bus routes. I feel grateful that I could do my part to help others."

Rodriguez now works for an education solutions company as an academic advisor for El Salvador, Panama and the Dominican Republic. In this role, she monitors the implementation of the company's methodology, provides alternative strategies to meet student needs, trains teachers on multiple intelligences, critical thinking, emotional intelligence, natural approach, and strategies to increase student talking time and autonomy.

Looking back, Rodriguez noted that NIU's Elizabeth Wilkins, Ph.D.—her research advisor—has been a role model and an inspiration in her career.

"She was always very supportive and encouraged me to do my best. She was an amazing professor," she said. "During my research project, I was able to visit a local elementary school and interview teachers, parents and two Latina students. Dr. Wilkins guided me on every step and helped me fulfill my requirements in time for graduation."

Through this research, Rodriguez was able to interact with local teachers and gain a better understanding of the American educational system.

"Something that universities in the U.S. do is to develop your critical thinking," Rodriguez said. "I was used to be asked to summarize books or provide answers about what I had read in my home country's institutions. However, at NIU, I had to give my opinion and I had to see how that knowledge would apply into my context. That was new and challenging. Nevertheless, it really made me see any information with more critical eyes. Now, as an educator and academic advisor for Panama, El Salvador and the Dominican Republic, I provide teachers and students with tools and strategies to develop higher thinking learning."

Even though she works in El Salvador, she has been able to volunteer to help current Huskies through alumni volunteer opportunities, like "First Impressions Count" workshops and the "Huskie Postcard Project."

"I have loved both of these opportunities," she said. "I first decided to participate in the "First Impressions" workshops because I wanted to bring some diversity into the mix. I hope more international alumni join, so students can have a global experience that can inspire them to take on exchange programs or work abroad.
For the postcard project, I sent some postcards from El Salvador and some students will be getting souvenirs like wooden bookmarks, wooden magnets or handmade woven bracelets. I know finals are stressful. I hope that students feel encouraged by the postcards and souvenirs I sent."

Rodriguez says that, as a student, she would have liked to get a postcard from an alumnus who was rooting for her, and that is why she takes the time to connect with current Huskies.

"The more alumni take some time to participate in these events, the more students we can benefit," she said.