Volunteer Spotlight: Steven Andersson, '86, J.D. '92
Through a life of service, Andersson is making a difference'one life at a time.'
By Eva Richards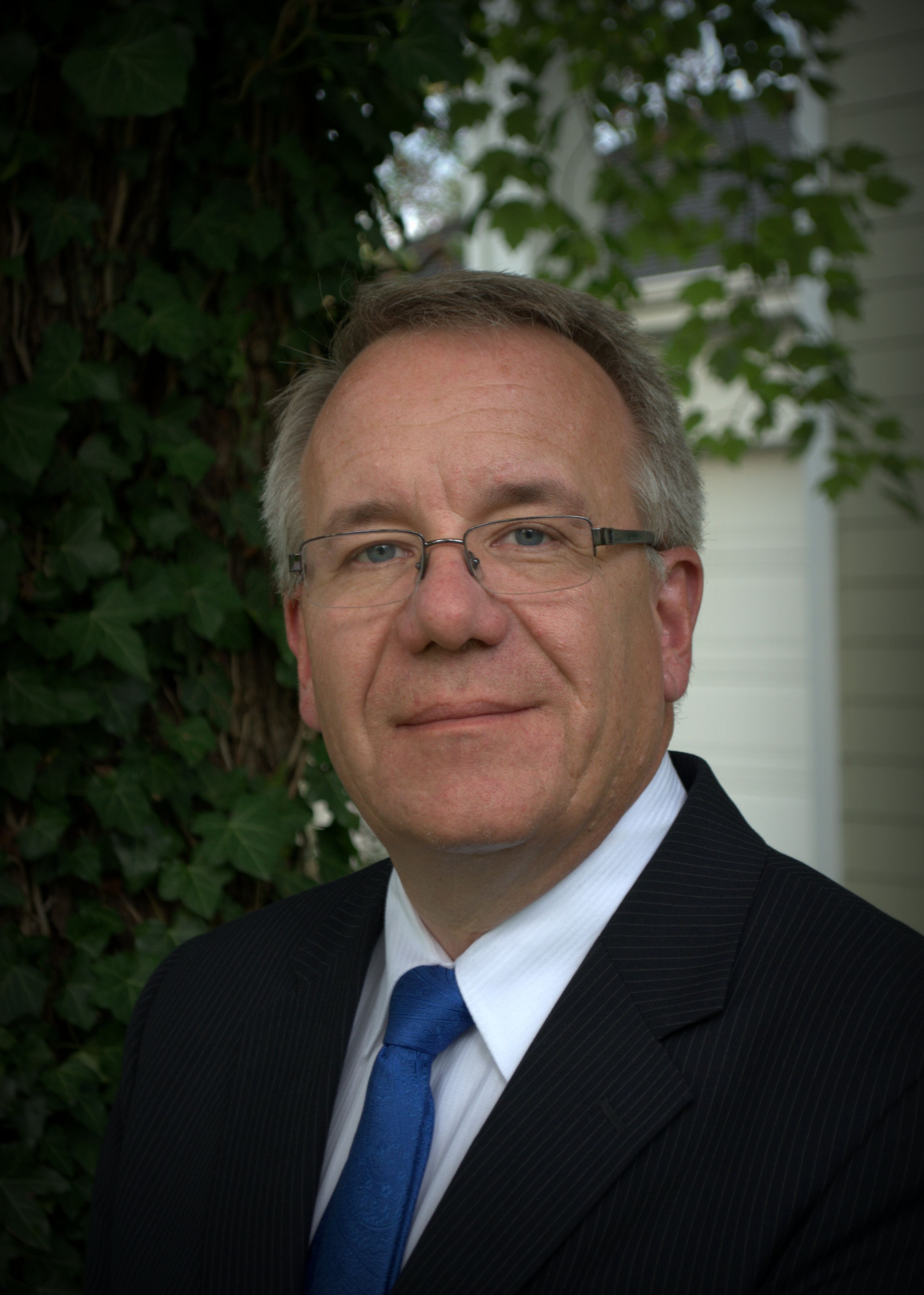 Steve Andersson,
When former Illinois State Representative and attorney Steven Andersson, '86, J.D. '92, was growing up in Oak Lawn, Illinois, he was always interested in science, science fiction, and legislatures and governing.

"Note that I wasn't interested in 'politics,' which is a distinct aspect from governing!" he said. "I wanted to be an astronaut, but found out good eyes were a requirement. I've worn glasses my whole life, so I was disappointed early!"

Turning toward his passion for learning about governing, he earned his political science degree in 1986 and returned to NIU for his juris doctorate in 1992. Andersson enjoyed NIU for different reasons throughout his undergraduate and graduate careers.

"My experience was great, but different at different times," he said. "Early in my undergraduate years, I was very into the college experience—meeting people, and socializing—but not so much in classes. Later, my focus became much more academic. In law school, I finished third in my class, so clearly my priorities changed! In each case, NIU allowed me to expand my horizons as I figured out who I was and wanted to be."

Andersson met his wife Nanette, '86, and his best friends at NIU, while learning about himself.

"I'd like to say the best thing I learned at NIU was to 'learn about learning.'" he said. "College taught me there were many ways to look at an issue. In fact, this openness to learning has continued ever since and was perhaps most important while I served in the Illinois legislature. There, being open to different perspectives was critical to success."

During his years on campus, Andersson became enamored with the pursuit of knowledge, not just to learn a skill or a trade.
"NIU delivered. The University allowed me to go as far as I could, being encouraging all the way," Andersson said.

After law school, Andersson went on to become partner in the law firms of Mickey, Wilson, Weiler, Renzi & Andersson, P.C. and the Elder Law Center, P.C., where he specializes in municipal law and elder law issues. He has served on countless numbers of boards over the years. He served the Illinois House of Representatives from 2014-2018. In 2018, Gov. J.B. Pritzker appointed Andersson to Powering Illinois' Future transition committee, which is responsible for infrastructure and clean energy policies. In June 2019, he appointed Andersson to the Illinois Human Rights Commission.

"Volunteering has always been at the heart of who I am," he said. "Currently that includes any number of NIU opportunities in the last few years, including the advisory board for the College of Liberal Arts and Sciences. I most enjoyed the coaching of students in the career services area. I guest spoke at a class in the political science department, and ended up meeting and taking on a student as a mentee. The student is now in law school at NIU, and we continue the mentorship relationship."

Andersson noted that making a difference in one life at a time, in a real and genuine way, has always been the most meaningful thing he can do.

Andersson also serves on the Board of Ecker Center for Mental health in Elgin; the ERA Coalition in New York; the Fund for Women's Equality and most recently, he created "Republicans for the ERA" to advance the cause of passage of the Equal Rights Amendment amongst Republicans. He has also volunteered for Habitat for Humanity, local food pantries and speaking at continuing legal education seminars.

"Higher Education should teach the need to give back. It is, in my opinion, a core aspect of receiving a liberal arts education and all other degrees," he said. "NIU gave me that, so it is so much fun and fulfilling to give back to the students at NIU. Whatever I have to offer, in part, comes from the evolution I experienced at NIU. I am proud to give back!"