Volunteer Spotlight: Fred Vinciguerra, '88
From 'no clue' to CEO, NIU helped Vinciguerra land ideal job
By Eva Richards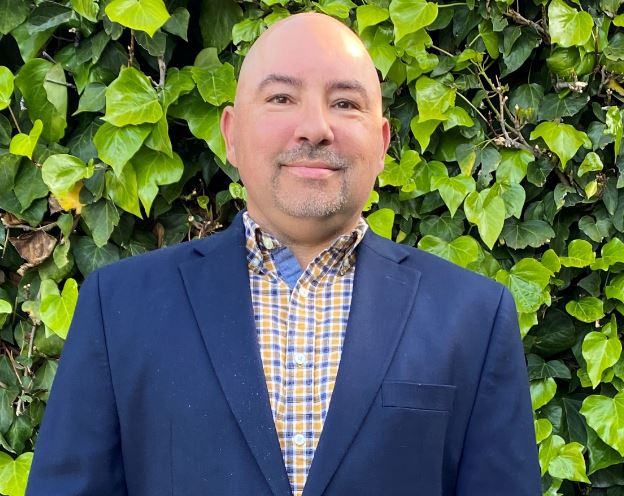 Fred Vinciguerra, '88, serves on NIUAA's Board of Directors, and he also gives to the University in other important ways.
Growing up in Dolton, Illinois, Fred Vinciguerra, '88, often heard from his father about the kind of job he should work for.

"My dad worked for nearly 45 years at Ford Motor Company," Vinciguerra said. "He reminded me constantly to get a job using my head instead of my physical abilities. (After graduating with a B.S. in biological sciences), NIU presented me with a number of job opportunities, for which I will be forever grateful."

He enjoyed studying the sciences, so his major was not a surprise, but when it came time to think about how it would translate to a career, Vinciguerra had "no clue" what he wanted to do as a career.

"I originally wanted to go to medical school, but my grades weren't good enough," he said. "Then, I looked at becoming a pharmacist, but realized I would not want to stand behind a counter all day. When I graduated, I applied to every on-campus job opening that I qualified for and landed a job working for a consulting/lab that focused on asbestos-containing materials."

The job—for MicroFiber Labs in Northbrook, Illinois—analyzed samples in the lab, as well as conducted inspections for asbestos, and monitored asbestos abatement projects.

"I went to college to enable me to get a job, and that's what NIU provided for me," he said.

His first role at MicroFiber Labs was as lab manager for an eight-person asbestos testing, inspection and lab. After a couple of years, he took a position as the health and safety director at Lake County Grading, as they were cleaning up a EPA Superfund site in Waukegan, Illinois. In 1991, Vinciguerra moved to northern California and started with Forensic Analytical Consulting Services, Inc.—an environmental health consulting firm that specializes in industrial hygiene as well as asbestos, lead and microbial work—as a microscopist before moving into the consulting side of the business soon after. From there, the success kept coming!

"Several years later, I became the director of our Hayward, California, office," he said. "Our Hayward office was consistently outperforming our Los Angeles office and, thus, I was tasked to assist the L.A. team. A few years later, I was appointed the CEO, where I have held that position for about 15 years. We have grown from a 10-person office to nearly 200 employees in 12 offices throughout the United States."

Vinciguerra credits his education at NIU for giving him the tools to go so far.

"NIU prepared me in a number of ways. First, I really had to have good organizational skills while in school. Balancing classroom time, homework, independent study and having a part-time job forced me to have good time-management skills, as I always needed to allocate 'fun time,'" he said. "Also, my lab courses at NIU prepared me for working in a lab setting at both MicroFiber Labs and Forensic Analytical."

Because of the debt he feels he owes to the University, Vinciguerra gives back in many ways. First, he is currently a member of the NIU Alumni Association's Board of Directors, and he has worked on the Annual Alumni Awards Committee as well as the Presidential Teaching Professorship Selection Committee. In addition, he has helped to coordinate an NIU Football Watch Party and established a Northern California NIU Alumni Facebook page.

"Most recently, I've participated in writing postcards for students as they begin finals, the 'Meet the Alumni' cohort conversations with students, and the NIU 'First Impressions Count' workshops," he said. "I really enjoy talking with current students and sharing what I feel is important as they start to embark on their careers. I know I was lacking confidence and had no clue what I was going to do. As I've shared that with students, I could almost feel their sense of relief in that they are not alone, and it will all work out."