Volunteer Spotlight: Melissa Lugo-Noun, '06, M.S.Ed. '08
First-generation graduate Lugo-Noun makes impact as counselor and volunteer
By Eva Richards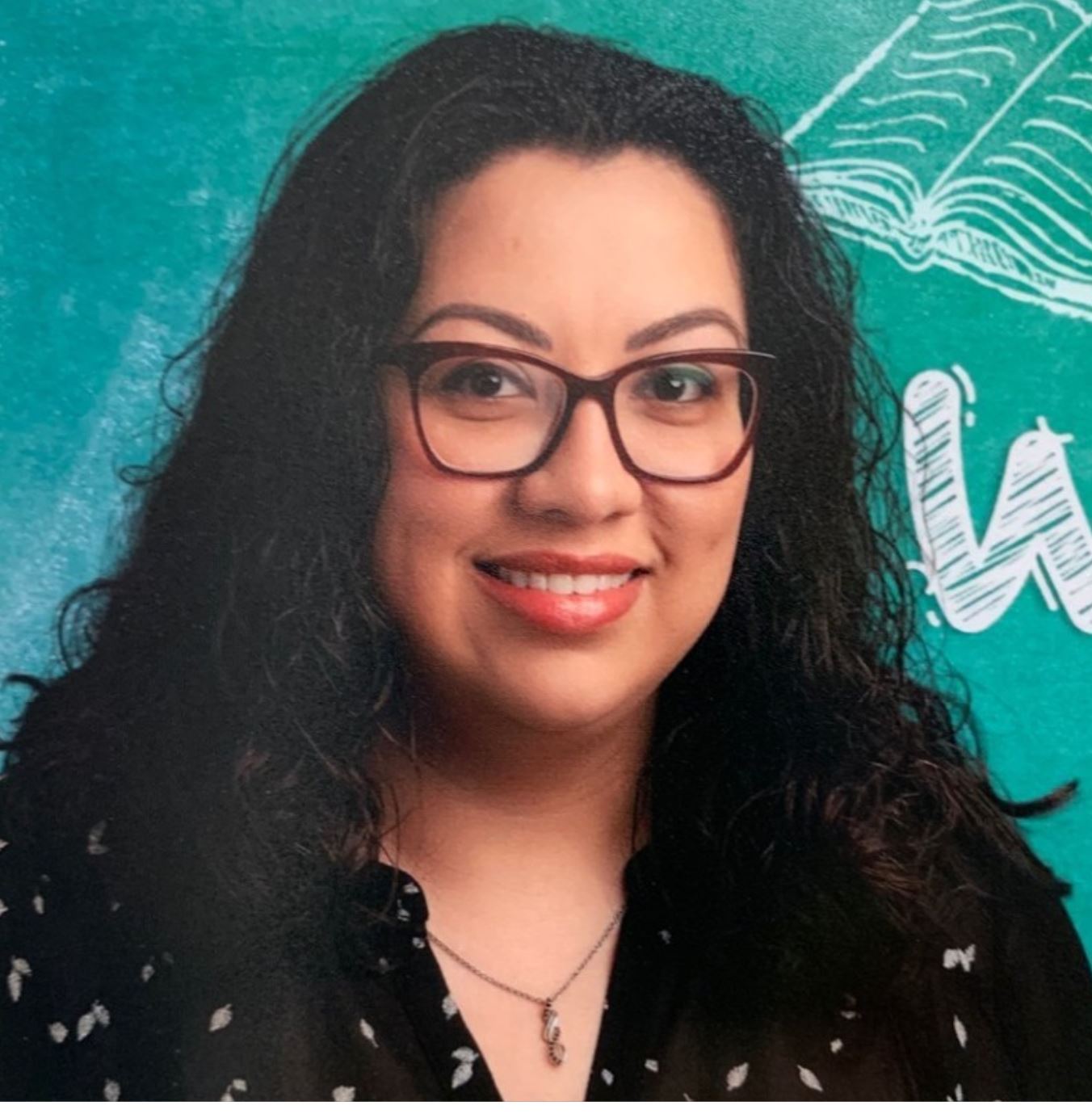 Melissa Lugo, '06, M.S.Ed. '08, works as a high school counselor at Proviso East High School in Maywood, Illinois, but she still find time to give back to Huskies at NIU.
As a school counselor at Proviso East High School in Maywood, Illinois, and a mental health counselor in her community, Melissa Lugo-Noun, '06, M.S.Ed. '08, is always interested in helping people remain connected to others and allowing them to discover their gifts.

"Any time a student picks NIU for college, our college and career counselor will tell the students that I graduated from there," said Lugo-Noun. "I am happy to connect these students to people I know on campus because I understand that they just need one person to connect with and feel supported."

She knows from experience how important support is when discerning a career path. Growing up on the northwest side of Chicago in the Belmont Cragin neighborhood, Lugo-Noun moved to the western suburbs in middle school. A first-generation college student, she had the support of her mother, who made sure they visited campuses to see all that was offered before a choice was made.

"When we visited NIU, it was a big enough campus to not get lost but small enough that it felt like home," she said. "The offices I interacted with seemed to be friendly and supportive, and my family felt like I would be in safe hands."

Their intuition was right. Over the next four years, Lugo-Noun flourished, learning about her own passion for higher education, student affairs and counseling. She was able to gain confidence and important skills through positive experiences on campus.

NIU also prepared Lugo-Noun for life after college through opportunities with campus organizations, such as the Student Association, Hall Council, Alpha Psi Lambda, NIU Counselor Association, LRC Peer Mentoring, and more. Lugo-Noun also held jobs on campus as a community advisor, a front desk clerk, and a tour guide at the residence halls.

"The people at NIU—my instructors and friends—helped me find so many opportunities," she said. "I found my calling and profession because of all those experiences. I was able to do a small study abroad experience, and I found an internship and lived in San Antonio for three months. I found jobs on campus that helped me grow my leadership skills. These experiences solidified my future."

Service and connection is at the heart of all Lugo-Noun believes in. Even while she was still on campus, completing her master's in education in counselling, she volunteered with various campus organizations. She then went on to work at NIU for seven years in student retention and continued to volunteer outside of her job.

"It was easy to give back because NIU has given me so much," she said. "I want to pay it forward and help others."

Now, settled into a fulfilling career she loves, Lugo-Noun makes time to give back to the University that made such a difference in her life. She has been volunteering with the NIU Alumni Association for 10 years, personally helping students through recruitment events.

"Although I had great experiences at NIU, they did not come without struggles, and I want to help other first-generation students to avoid or successfully navigate those same struggles," she said. "Any time I can connect with first-generation parents and students, I share my successes and struggles with them. I want the parents to know they can trust that they are sending their students to the right school. I enjoy attending any recruitment events because I get to share my story."

Whether it is in her professional role or in her volunteering, Lugo-Noun demonstrates a determined Huskie spirit to help others grow and succeed.

"Giving back makes a positive impact," she said. "It can help people find their passion, purpose or interest. The goal is to leave this world a better place, so, for me, that starts with NIU."