Wednesday Night Wisdom With the NIU College of Business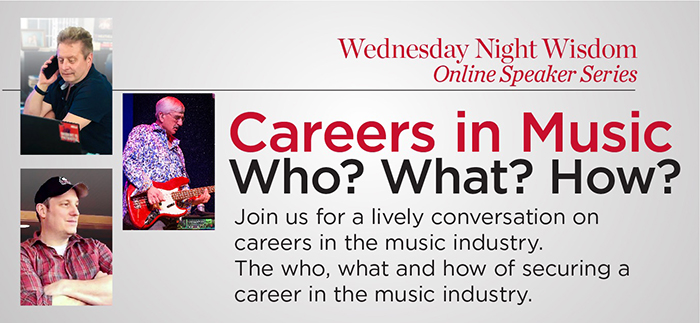 Have a passion for music? Hear from NIU alumni who are working members of the music industry. Join the next NIU College of Business Wednesday Night Wisdom online speaker event on "Careers in Music." Our panelists will discuss the who, what and how of the music profession.

Our guest speakers include: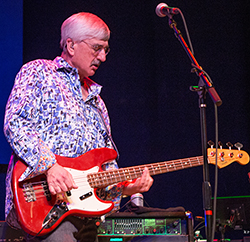 Bob Bergland, '71, M.B.A. '75, is the co-founder and business manager of the iconic rock band "The Ides of March." After charting two singles in the 1960s, the band's smash hit "Vehicle" peaked at number one in May 1970, is still a popular download and in high demand for commercials, movies and TV shows. Bergland is also the personal manager and business agent for original band member and platinum songwriter, Jim Peterik, whose catalog contains many top ten hits, including "The Eye of the Tiger."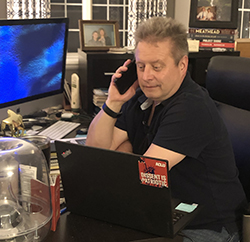 Scott Burton, '84, who is a graduate of the communications program, is the VP of promotions for The Orchard, a division of Sony Music. Burton oversees the Alternative Department and is responsible for picking the right songs, then designing and executing the plan to maximize radio airplay across the U.S. He has worked in the music industry for almost 40 years with companies including Jeff McClusky & Associates, Elektra, Aware Records, Capitol, and EMI. He is the proud father and step-father to five wonderful children and serves on the NIU Fan Advisory Board. He is also a long-time NIU football season ticket holder.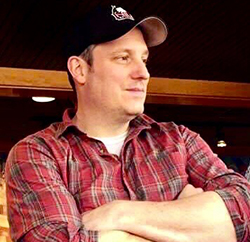 Travis D. Shaffer, M.F.A. '05, has led the fabrication and design division for Upstaging, a theatrical lighting and transportation company, since 2005. He has worked with major entertainment groups including Pearl Jam, AC/DC, Bob Dylan, Nine Inch Nails, Barbra Streisand, The Police, Neil Diamond, WWE Wrestling Entertainment, Janet Jackson, Madonna and many others. PLSN (an entertainment trade magazine) featured his work on Evanescence, Dead & Company and other acts throughout his career. Shaffer also served on the Board of Directors for the historic Egyptian Theatre in DeKalb and served one term as its vice president. He recently joined the Board of Directors at Court Appointed Special Advocates (CASA) DeKalb County as the guardian ad litem to abused and neglected children in DeKalb County.

Moderator: Russ Devereaux is associate director and program advisor to the Department of Operations Management & Information Systems at NIU. Devereaux boasts a true appreciation of music while lacking all actual musical talent. He is the author of three poetry collections, a National Poetry Slam poet, 2019 Rockford Certified Poetry Slam Champion, and the writer and director of numerous plays.

**This is a Passport approved event.

This event will take place Wednesday, May 5, from 6:00-7:30 p.m. CT.
Event Information
Cost: Free
When:
6:00PM - 7:30PM Wed 5 May 2021, Central timezone

Virtual Event Instructions:
Register today: go.niu.edu/WNW