Joyce Beabout Reminisces About 1960s on Campus, Impact of NIU Education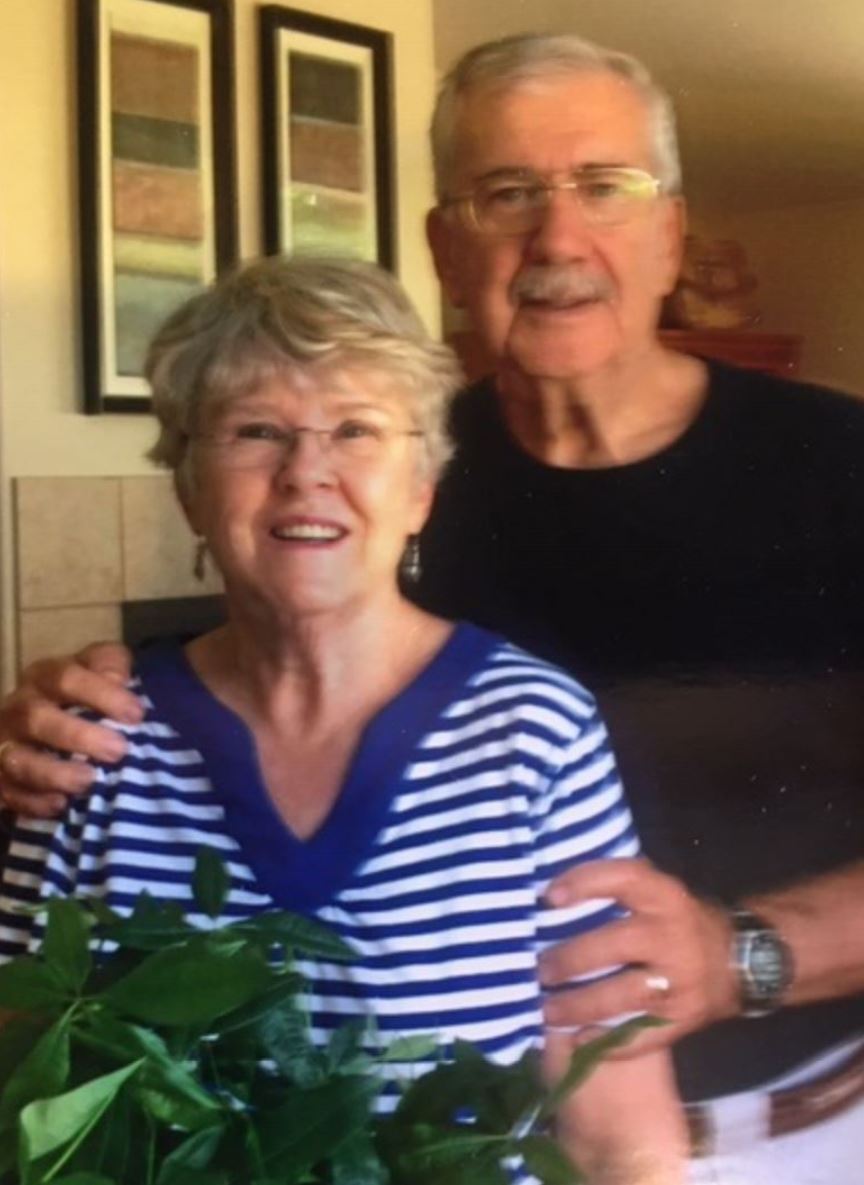 Joyce (Moeller) Beabout, '65, has been a consistent donor to the College of Education because she wants to support future teachers in the same way she was supported during her studies. Here, she is pictured with her husband Jerry.
When Joyce (Moeller) Beabout, '65, attended NIU in the 1960s, the career choices for women were still limited.

"I always wanted to be a teacher," she said. "In those times, most women were limited to choices of occupations and found it hard to break into certain fields. I was the first in my family to go to college. We did not know much about getting into college. My parents believed I needed to be able to support myself, if necessary."

Beabout credits her time at NIU for helping her blossom into an elementary school teacher who taught for more than 25 years while raising a family.

"I believe the elementary education program gave me an excellent experience with lots of hands-on classroom experience early on, practical advice and the usual programs keeping me abreast of needed knowledge and current trends," she said. "The campus offered many plays, sport events and other activities."

Since graduating, Beabout has consistently given back through donations to the College of Education.

"I donate to the College of Education fund because others made it possible for me to attend, and I want others to receive the same benefit," she said.

Beabout was born in Wisconsin when her father was serving in the army after being drafted during World War II, and she lived near military bases in Texas and Tennessee but grew up in suburban Deerfield, Illinois, when it was still a small town. She graduated from Highland Park High School in 1961.

"(I had) lots of freedoms. We walked to neighborhood schools with friends," she said.

Attending NIU in the 1960s was a much different experience than it is today. For one thing, the city looked different. Beabout described the streets of DeKalb like tunnels walled by Dutch elm trees, which were eventually destroyed by Dutch elm disease. When she attended NIU, much of the area surrounding the campus west of Annie Glidden Road was farm fields. The "big deal" at the time was a new McDonald's that opened, she said.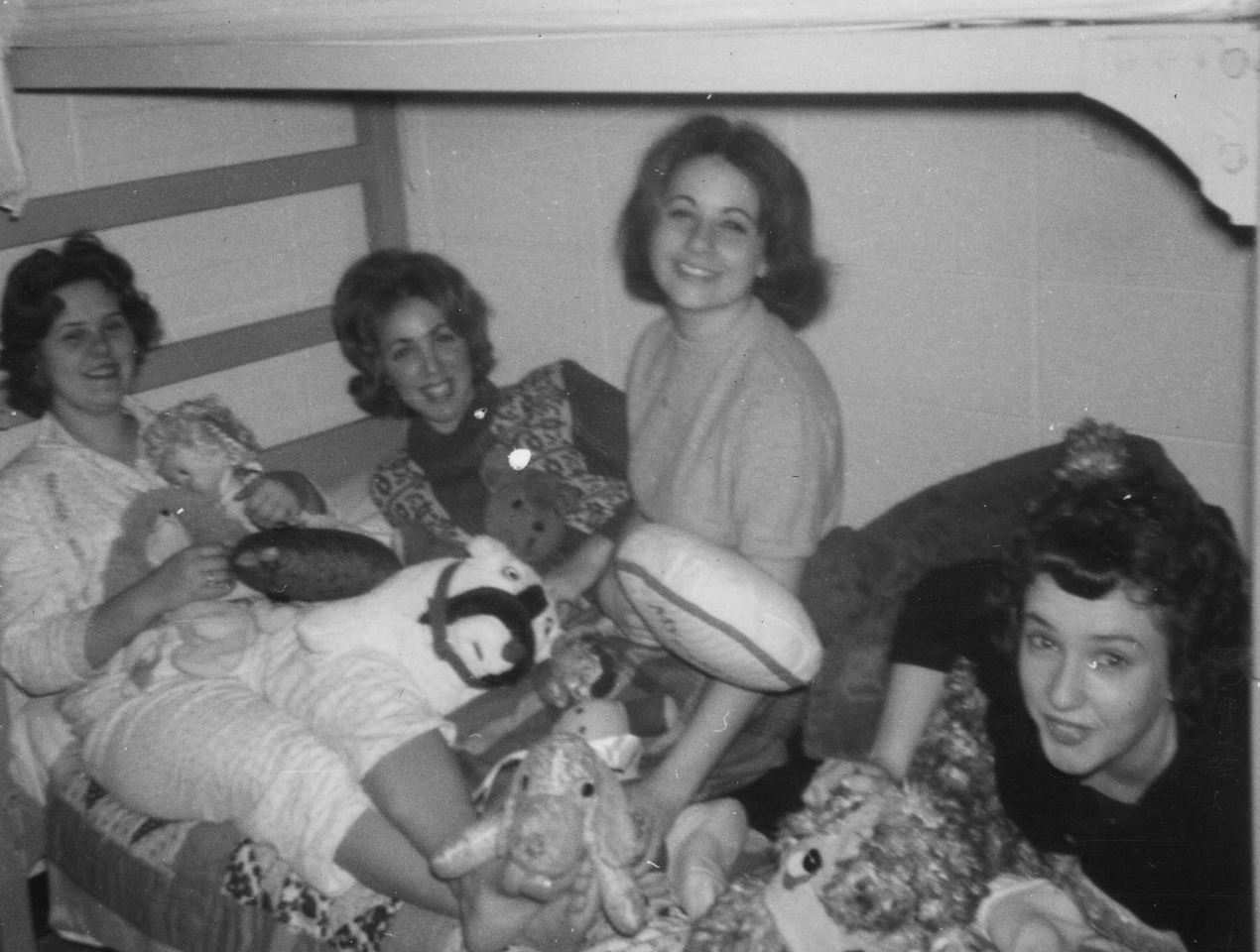 For women students, there were rules that would raise eyebrows today, including an 11:30 p.m. curfew requiring them to be signed into their residence hall "unless other arrangements were made," Beabout said.

"The women could only wear slacks when the temperature was below certain degrees," Beabout recalled. "Neptune Hall was very new; the women were on one side with a cafeteria and a large social area separating us from the men's side. No men were ever allowed on our side of Neptune. It did not seem unusual for the times."

Beabout recalled residence hall life in the 1960s, with four students in two sets of bunk beds and two desks per room. And in a time well before the invention of the cell phone, students were either buzzed by a receptionist in the lobby if they had calls, or they went downstairs to the lobby to use a payphone, she said.

"Some carried coins in a sock to make phone calls downstairs," she said.

Beabout also pledged a sorority and said it was a most enjoyable, worthwhile experience.

"We lived on Hillcrest Drive with other Greeks," she said. "It was fun in the house; we had a house mother and a cook. The food was lots better than the cafeterias. There was a contest during Homecoming for house decorations. We participated in charity events. It was a warm fellowship experience."

After her junior year, Beabout married her husband, Jerry. She student-taught at the elementary school in Deerfield, Illinois, where she attended 5th grade.
After graduation, the couple moved to Vandalia, Illinois, and Beabout taught students in grades 1st through 5th grades there for more than 25 years, taking off 10 years to raise their two daughters. She received a master's degree from Southern Illinois University Edwardsville in the 1980s. The couple moved to Aurora, Colorado, in 2013 to be near their daughters and grandsons.