Marlon Haywood, '10, M.S.Ed. '12, Brings Diversity and Inclusion Experience to NIUAA Board
By Eva Richards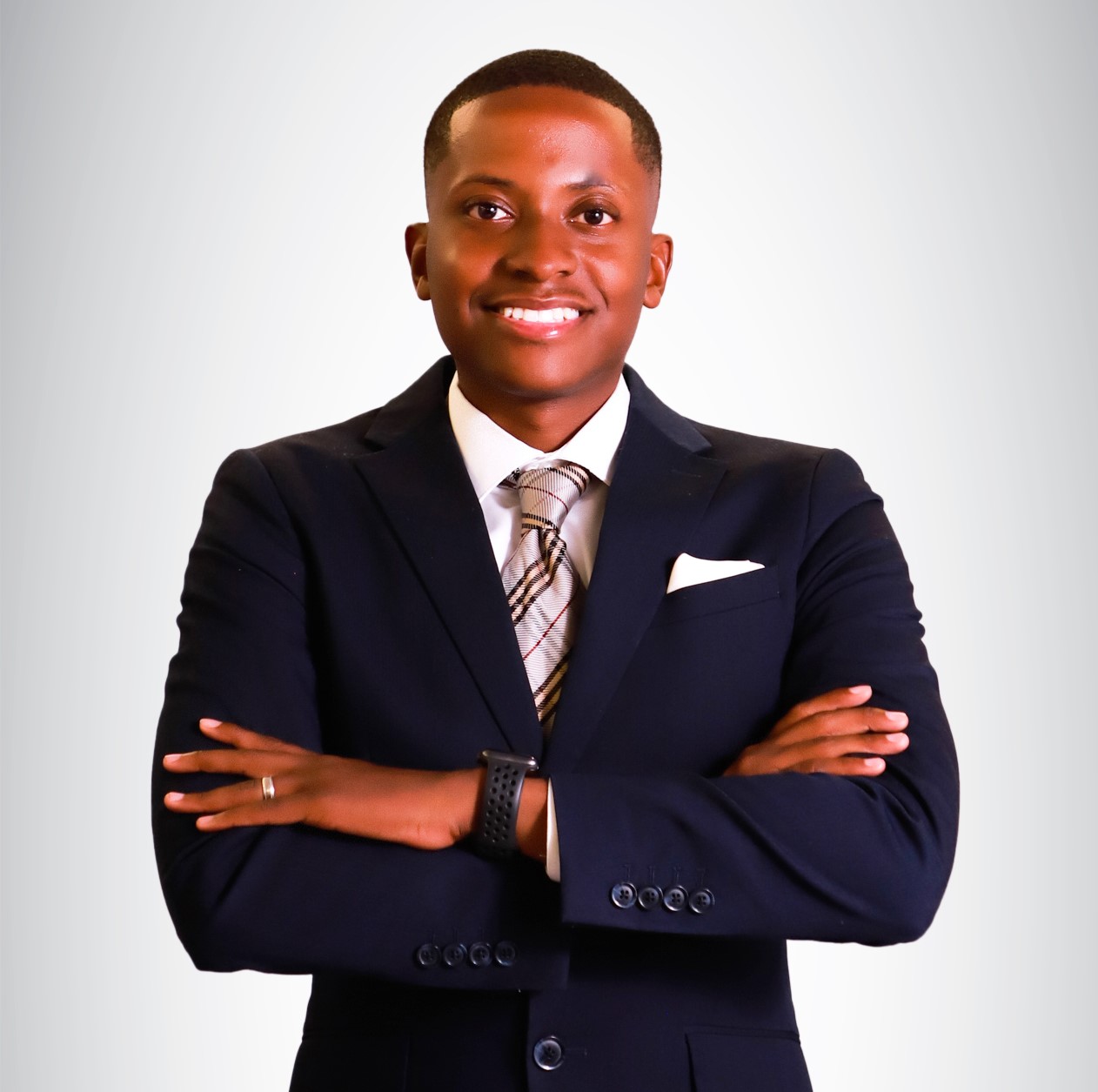 Haywood founded Urban Male Network, NFP, a non-profit organization that provides support to first-generation and minority male students who come from underserved communities in the Chicagoland area.
It may be hard to believe now, but when Marlon Haywood, '10, M.S.Ed. '12, began his freshman year at NIU, he did not see himself as a leader.

"As I got involved in student organizations at NIU, it helped to develop me into the leader I am today," Haywood said. "I served as chapter president for my fraternity, Phi Rho Eta and president of the Campus Activities Board (CAB). I never will forget the conferences I attended as CAB president and meeting other student leaders from across the country."

On campus, Haywood would often go to the local middle school and high school with a faculty member at the Center for Black Studies, to help facilitate mentoring sessions on a weekly basis.

"I truly enjoyed volunteering at the schools, and it sparked my passion to pursue a career path to work in education and the community," he said. "Furthermore, I was involved in an organization called Black Male Initiative (BMI) on campus that focused on the retention and graduation of Black males on campus."

Gaining confidence on campus, Haywood began a leadership journey, earning a liberal studies degree and a master's degree in adult and higher education before earning his doctorate degree in Educational Leadership from Roosevelt University in 2018.

"NIU prepared me to think big and never give up when obstacles are put in front of you. When obstacles presented themselves to me as a student leader at NIU, I learned that there is always a way when you have a will to continue moving forward," he said.

Haywood's professional resume is one deeply rooted in community service, with a focus on diversity and inclusion. While serving as a transition specialist at City College of Chicago, he noticed the completion rate for minority males that receive their general equivalency diploma (GED) was low.

After being involved in Black Male Initiative at NIU, Haywood was inspired to start his own mentoring organization—Urban Male Network—which is a nonprofit organization focused on mentoring young minority men in the inner-city of Chicago.

"Urban Male Initiative provides academic support to first-generation and minority male students at Malcolm X College that come from underserved communities in the Chicagoland area," Haywood said.

In his current role as the program manager for community engagement for Rush University Medical Center, Haywood works with Rush leadership to design programs and services to address the needs of Chicago's "westside" community and increase the organization's diversity, partnering with local community organizations and schools in the community.

Haywood's reach extends even further. He ran for alderman in Calumet City, Illinois, in 2020. His first time running for a political office, and running against an incumbent, he lost the election by 19 votes, but the experience was valuable because it allowed him to connect with so many people in the community.

Haywood hopes to give back to the University that gave him the confidence and opportunities to find his calling.

"As an undergraduate and graduate student at NIU, I gained life-long friendships, met my beautiful wife, and had a wonderful experience as a student-leader on campus," he said. "I had the opportunity to serve in the capacity as graduate advisor and graduate hall director while in graduate school at NIU. I would love to help in the recruitment of new incoming students and the engagement of alumni who have shared in the same experience I had at NIU."

While working in these community roles, Haywood remained an advocate for NIU as well. Over the last four years, he has recruited young men who were involved in his mentorship program to attend NIU, planning overnight trips for them to interact with current student leaders on campus and attend class in order to get a true understanding of what it means to be an undergraduate student at NIU.

"Typically, students in my program are excited to apply to NIU after their visit on campus," he said. "I am passionate about mentorship because I had people who helped me along my journey, and I would not be who I am today without the assistance of others who took the time to help me."

Haywood remembers when he did not get into the graduate programs he applied to after completing his bachelor's degree at NIU.

"During that time, staff members and faculty at NIU helped me get into graduate school and find a graduate assistantship because they believed in me," he said. "I truly believe I would not be who I am today without their assistance, so I am firm believer in paying it forward to the next generation through my nonprofit work."