HR Expert Kristin Hamblock, '08 , M.B.A. '15, Joins NIUAA Board of Directors
By Eva Richards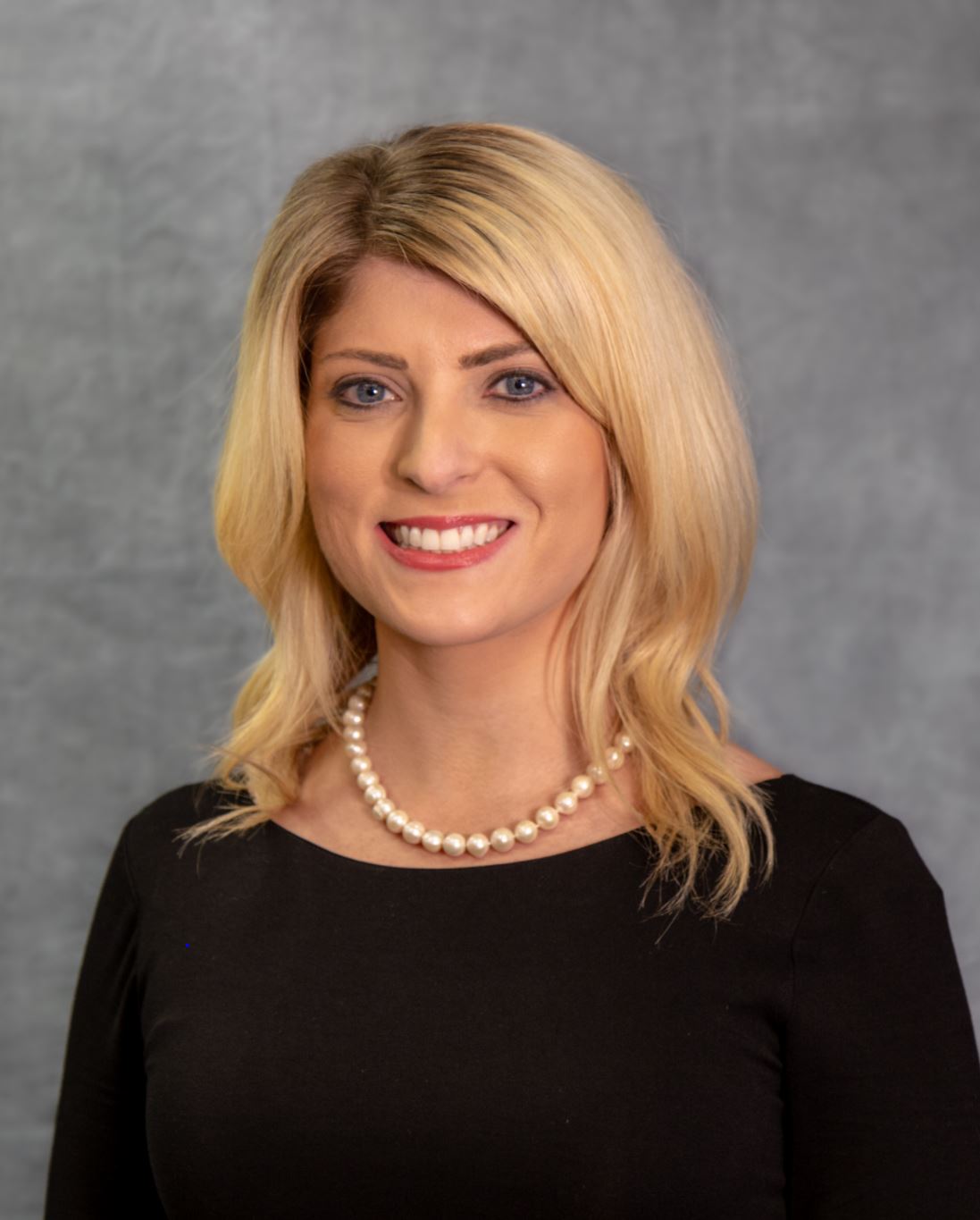 Kristin Hamblock, '08 , M.B.A. '15,
For Kristin Hamblock, '08 , M.B.A. '15, community has always been important.

Growing up in Schaumburg, Illinois, Hamblock loved being part of a team. She played basketball, volleyball, track and cross country while also participating in concert, jazz and pep bands in high school.

The Huskie community was an important one for Hamblock. She began at NIU as a junior, transferring from Loyola University, and studying psychology. After earning her B.S. in 2008, she returned to campus to work toward her M.B.A., making lots of memories as a part of the Study Abroad program.

"My best experience during my time at NIU was definitely the study abroad trip with the M.B.A. program," she said. "I traveled with an amazing group of people to Chile and Brazil, learned about the business environment and local culture, and made lifelong connections."

Having chosen NIU's M.B.A. program because of its flexibility, she was impressed by how much the program affected her.

"You will often hear me say that NIU changed my life because it did," she said. "I am so grateful for the opportunities that have been provided because of my education and connections I have made through NIU."

Today, Hamblock is an experienced human resources director with a demonstrated history of working in the nonprofit, healthcare and private industries, and she learned a lot from her time as a Huskie. She just celebrated her 11th anniversary with Rosecrance Health Network, a social service organization for individuals who struggle with substance use and mental health disorders, based in Rockford, Illinois, where she is the director of compensation and benefits. While she says it is impossible to name one favorite thing about her work at Rosecrance, it all comes back to the relationships.

"It has been an honor to grow and learn in an organization that has such an important mission in the community," she said. "As a human resources leader, it is my honor to make connections with and positively influence the lives and well-being of the employees of our organization. At Rosecrance, there are so many great things—from the leadership team, the opportunity to serve an important mission in the community for individuals struggling with substance use and mental health disorders, the fun work environment, and the amazing team I supervise."

Hamblock also notes that the Rockford and Belvidere, Illinois, communities where she lives, works and volunteers are near and dear to her heart.

"I am amazed how everyone comes together to make our community a better place through giving abck to others!" she said. "My husband, Joe, and I are proud to be a part of the positive efforts and invite others to join in on the same."

Hamblock looks forward to taking on her new role for the NIU Alumni Association Board. For the last several years, she has participated in the Rockford NIU Alumni Club and served on the organization's board of directors. She hopes to continue to be involved on a local level while serving on the board.

"My goal being a part of the board is to give back to NIU in an effort to say thank you for all NIU has afforded me in my professional and philanthropic career," she said. "I hope to accomplish two things through this work. First, to personally help ensure current and future students have the same positive college experience and opportunities that I have had. Second, I want to help ensure that other alumni of NIU continue to feel supported by NIUAA in meaningful ways to inspire them to give back and do the same."

She added, "To me, Huskies are special because we come from a strong community that supports each other and pushes each other to be better every day!"