Fields Jackson, M.B.A. '94, Credits NIU with Showcasing 'Case for Diversity'


By Eva Richards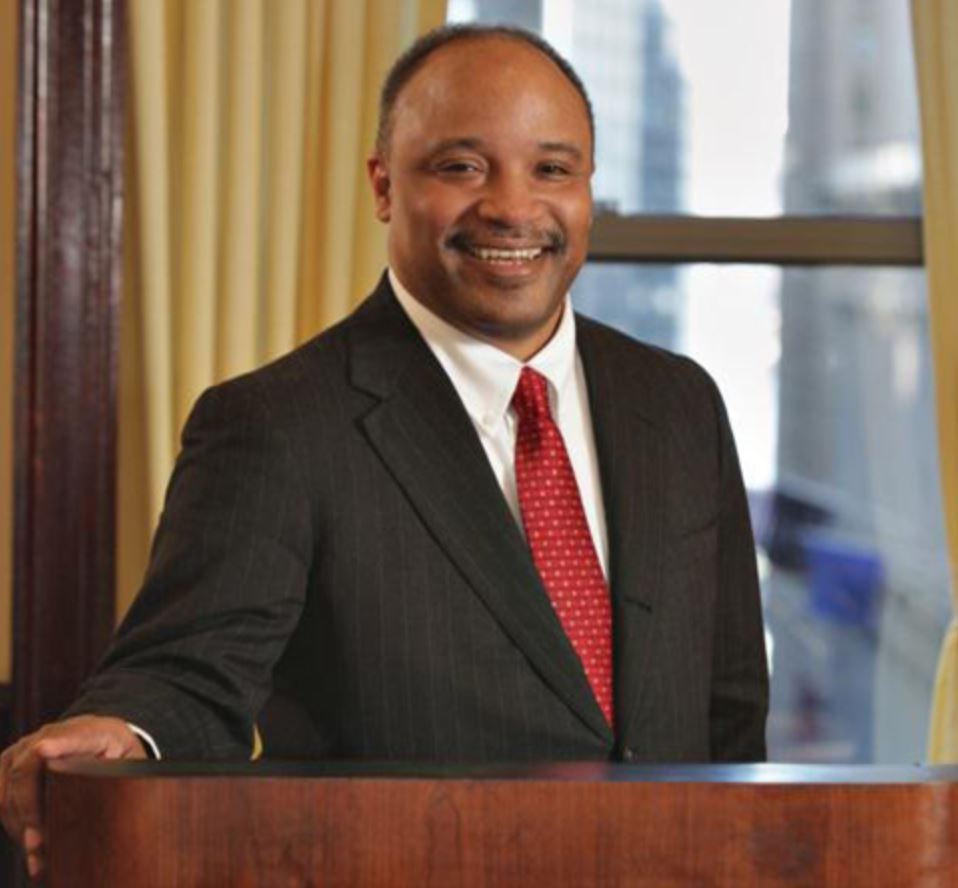 Fields Jackson, M.B.A. '94, is the CEO and publisher for
Racing Towards Diversity
magazine.
By the time Fields Jackson came to NIU in 1992, he had already stacked up an impressive resume. However, it was just the beginning to his many impressive successes.

In 1980, after a rocky start to his collegiate career, Jackson earned dual degrees in economics and philosophy from Allegheny College in Meadville, Pennsylvania. He served as his senior class treasurer and played on the college's basketball team.

Next, Jackson climbed the ladder as a sales and marketing executive at a major surgical supply company—AMSCO. He proved that he was a hard worker who could use his extroverted personality to make friends wherever he went, including Charles Pittman, a former NFL player for the St. Louis Cardinals and Baltimore Colts, who happened to cross Jackson's path in one of his early roles.

While he worked at AMSCO, he got to know the company's CEO David A. Nelson, who earned his B.S. in 1969 and M.B.A. in 1972 from NIU and is a past NIU Distinguished Alumni Award winner. Nelson talked up his experience as a Huskie, and persuaded Jackson to enroll in NIU's M.B.A. program. This experience brought Jackson to the next level, teaching him how to identify individuals' strengths and showcase them for the good of everyone.

"The dean put us together in groups with varied skills and specializations—a manufacturing guy, an accountant, a salesperson, an operations person. I was the marketing guy, and we had to navigate projects together. I saw early on that groups did better than others when they relied on a person's strengths." Jackson said. "In other groups, sometimes we would see turmoil going on because they didn't trust one another to do their parts."

The program also helped Jackson to see his inherent talent for identifying the best in others.

"As I look back, the M.B.A. program verified for me that diverse teams can be really strong teams," he said. "In fact, many times, the more diverse the team members, the stronger the team is. If you're the smartest guy in the room, find another room."

Around this time, Jackson's personal life flourished. He married his wife, Cheryl, who he met on his job at AMSCO, before having their first two children, Chelsea and Fields III. Accepting promotion after promotion, Jackson moved from Erie, Pennsylvania, to Detroit, then Chicago, and finally to Durham, North Carolina, where he would head AMSCO's marketing department. Along the way, he and his wife had another son, Austin.

At this point in Jackson's career, he began looking for a change, and Pittman provided just the opportunity.

"While I was still working for AMSCO, I started working on a side project for Charles," Jackson said. "He knew I was a marketing guy, and he was working with his alma mater Penn State to raise money for Coach Joe Paterno's library foundation at the University. He asked me what ideas I had to get alumni involved, and we decided we would hire an artist to draw famous linebackers in different poses and then Joe would sign the originals. We sold these limited edition prints to alumni, and the proceeds to go back to (the) foundation."

To Jackson's surprise, these prints were an enormous success and raised over $25,000 for the foundation. He decided to pivot his career and found a new company, marketing these lithographs and prints of famous sports figures for universities, such as Allegheny College and University of Oklahoma. Over time, the burgeoning NASCAR industry also became one of the company's biggest clients, and he worked with legendary NASCAR artist Ron Crawford, who is also African American, on these projects.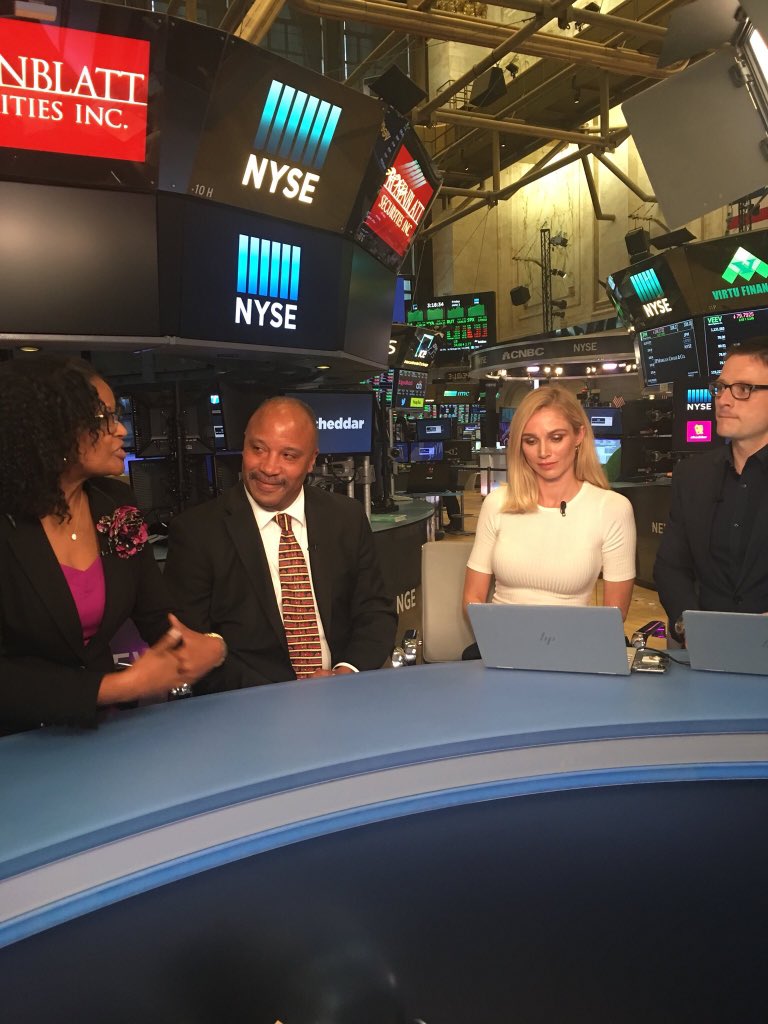 "As I spent more time in that arena, I understood that NASCAR is not real receptive to diversity, but most people I met were really decent," he said. "I knew they might reject a Black guy trying to get into this business but decided to go for it and invest in more NASCAR print projects. We secured the rights to a young driver who nobody really knew then, and it paid off—Jeff Gordon won the title that year!"

Meanwhile, Jackson had another idea, and along with his friend, former NFL player Joe Washington, he decided to take another important risk in his career.

"I knew that NASCAR needed to diversify," he said. "So, I asked Joe to partner with me and start a NASCAR team that was all African-American owned. Joe said he was on-board, but he wanted to talk to his friend Julius first."

That friend ended up being NBA legend Julius "Dr. J." Erving, who agreed to come into the partnership. Together, with Washington and businesspersons Kathy Thompson and Asa Murray, Jackson founded Washington Erving Motorsports, signing on Dr. Pepper, Jelly Belly's and Snyder Pretzels as their team sponsors.

"That was 25 years ago now, and we were ahead of our time," Jackson said. "We lost a ton of money, and it was brutal on our families, but it was an important moment."

After the team failed, Jackson found himself pivoting to another new opportunity.

"A friend of mine from school, Robert Marchman, was a senior executive at the New York Stock Exchange and also the head of the NYSE Diversity Council. He had heard about our NASCAR team and, knowing I was in marketing, he asked me to help come up with a special way to honor diversity at the stock exchange."

Jackson brought together NASCAR, Home Depot, Coca-Cola, and all kinds of top sponsors to do a bell ringing at the stock exchange.

"It was one of the largest closing bells ever," Jackson said. "At that time, I could see, even at NASCAR, that there is a business case for diversity. We all perform better when we work to our strengths."
Going back to his friend Charles Pittman, who served as publisher at the South Bend Tribune in South Bend, Indiana, they decided it was the right time to make a national publication focusing on diversity in the workplace and celebrating those companies that had gotten it right.

Originally focusing heavily on diversity in racing, the spotlight quickly spread to include the business case for diversity across all industries.

Today, as publisher and CEO of Racing Toward Diversity magazine, a daily publication that has served 3.5 million readers over the last 15 years.

"We talk about best practices, and we are considered top diversity thought leaders on Twitter," Jackson said. "We partner with thought leaders around the world. I like to say that we are the Harvard Business Review for diversity."

An expert on the topic of diversity, Jackson also has served as an adjunct professor at Chicago State University and currently teaches at Shaw University in Raleigh, North Carolina. He also recently served as executive director of the Historically Black Colleges and Universities (HBCU) Business Deans Roundtable, as well as a guest lecturer at HBCU institutions across the country, such as Tuskegee, Bethune-Cookman and Shaw Universities.

After all these years, Jackson has a lot of advice for companies who are having a difficult time finding diverse talent, especially since he has 'one of the most diverse backgrounds on the planet.'

"Companies need to identify schools and people that are off the radar," he said. "It's gratifying for those companies that are serious. I tell them to get people outside of their comfort zone to talk to them. You just have to knock on another door. Talent comes in all shapes, sizes, colors."