Tim McGill, '84, Brings the Sunshine to Fox 32 Weather Role
By Eva Richards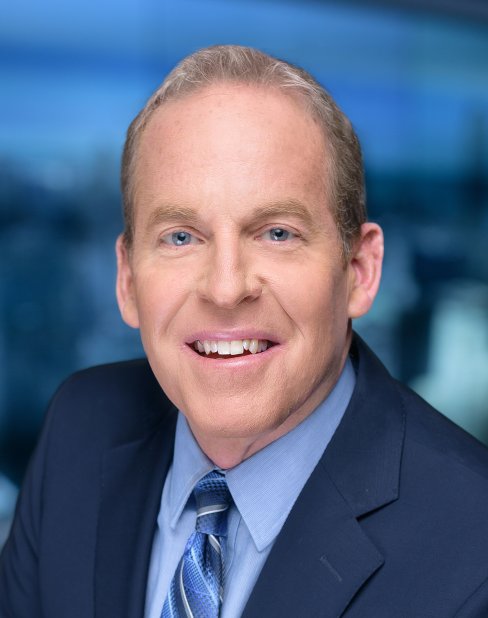 Tim McGill finds beauty and wonder in everyday weather. As part of the Fox 32 weather team in Chicago, he will be able to study the variety of weather that fascinates him.
Growing up in Schaumburg, Illinois, Tim McGill always liked the weather. In fact, while most people were hiding from severe storms in their basement, McGill often found himself glued to the windows or outside getting a front-row seat to Mother Nature's beauty.

"Somewhere there is an old eight-millimeter film of me riding a bike up my street and, behind me, the sky is nearly black, but ahead of me, it is bright blue," McGill said. "It was summer, and a strong thunderstorm was moving in. The spectacle of severe storms has always amazed me. The Chicago area has such a variety of weather from blizzards to tornadoes and everything in-between. That is what fascinates me."

After starting college as a physics major at the University of Illinois, mainly because one of his best friends was his roommate, McGill knew he had to transfer to get the degree in meteorology that he had always wanted.

"NIU had the best program for (meteorology) that I could find," he said. "It has an excellent communications department, journalism department and, of course, meteorology department, and I really enjoyed my time there. When I was there, the television station was broadcast on local cable, and I was thrilled to be a part of it."

After earning his meteorology degree, McGill started off in one of the smallest television markets in the country in Harrisonburg, Virginia, as a reporter by day and a weatherman for the late newscast at night. From there, he moved to eastern North Carolina and into a bigger television market where he had to be a jack of all trades.

"I did sports reports, business updates, cooking segments and squeezed in some weather reports, too," he said. "That kind of experience was invaluable."

Next, McGill found his way back to Midwestern weather, as one of the original team members at Chicagoland Television (CLTV), Chicago's 24-hour news channel.

"It was innovating and exciting, and I loved every minute of it," he said. "We eventually merged our weather department with WGN-TV's weather department, and I spent many years doing weather for both operations."

Most recently McGill has worked for WBBM-TV as a freelancer and recently began a new role freelancing for Fox 32 News in Chicago. He looks forward to being a part of Fox's weather team.

"I will help out their weather team any way I can. They have a great team, and I just want to help," he said. "Every day is different, especially with the wide variety of weather we see in Chicago. I enjoy working as a team to put out the best product in the market each afternoon and night."

Teamwork and enthusiasm come naturally for McGill, as he still finds wonder in the weather he studies.

"The science intrigues me," he said. "And I enjoy working with computer graphic systems. I am basically a weather geek but proud of it!"

Looking back, he is grateful that he decided to transfer to NIU to study meteorology—a decision that altered his career forever.

"(NIU) made me realize that I could actually make a career out of doing something I love to do," he said. "There were alumni who went before me that had success in various markets around the country, and they inspired me. The professors were excellent, and it might sound like a cliché, but it is true—they made learning fun."

Follow McGill on his weather blog—www.ChicagoWeatherTalk.com.