Alicia Alexander, '11, Heads Up Donor Relations at Social Impact Nonprofit
By Eva Richards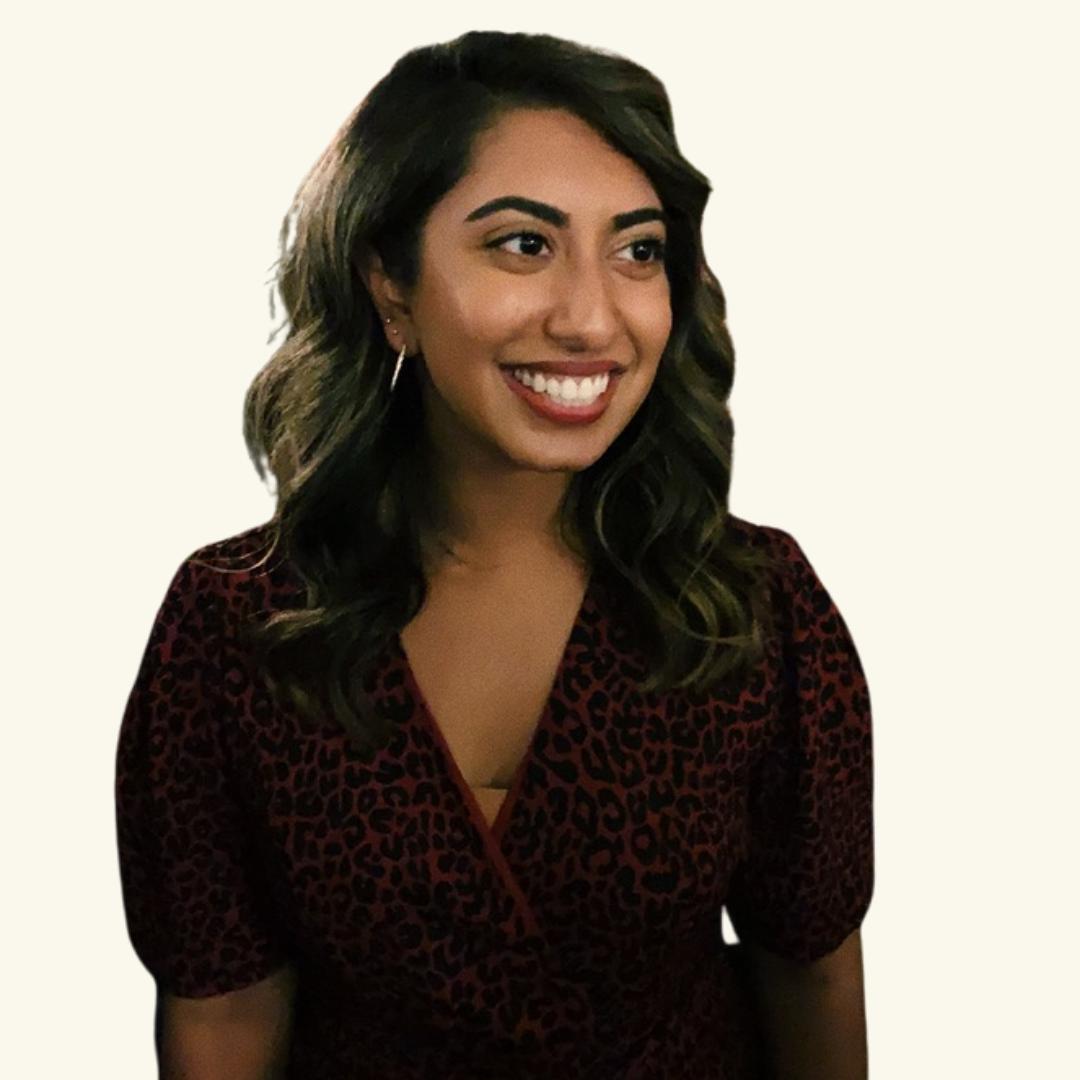 Alicia Alexander, '11, has made a career out of helping others. As director of donor relations for My Block My Hood My City, she makes a positive impact to inner-city communities in Chicago.
Alicia Alexander, '11, has always aspired to help others.

Born in Mumbai, India, her family immigrated to the United States when she was just six weeks old. Growing up in the south suburbs of Chicago, Alexander was active at her church and always found ways to give back.

"I loved helping others. I basically lived in my church's youth group office," she said. "By the time I was a senior in high school, I was involved in the children's ministry, youth ministry, and adult worship team. It was amazing."

Her dream was to become a doctor and join Doctors without Borders, but as she jokingly puts it, "I realized math and science was not my strong suit."

When it came time to go to college, Alexander chose NIU because it was affordable and her sister was a student there, so it seemed like a good fit. She quickly found ways to make her mark on campus by joining InterVarsity, a campus ministry, becoming a Big Sister with Big Brothers and Big Sisters, and working as a student administrative assistant at NIU's Finance & Facilities, Operations office.

A bookworm by nature, Alexander pursued a bachelor's degree in political science, finding it fascinating to learn about the government structures, policies and systems that affect our everyday lives. With a minor in communications, she was setting herself up for a career as a nonprofit development and communications professional, but she still had time to make lasting relationships on campus.

"The best thing about my experience was the community I made while I was there," she said. "A large part of my friend group is still NIU alumni, despite our vastly different careers. Even though we are all over the country, our relationships are strong."
After graduation, Alexander moved to Nashville and began working for Blue Monarch, a nonprofit organization that helps mothers recover from substance abuse and addiction for an extended period of time. Afterwards, she moved to Atlanta to help a community development organization, before moving back to Chicago to be closer to family. There, she worked in education until finding her current role in donor relations for My Block My Hood My City (M3).

M3's mission is to inspire youth, empower communities and to build a better world, one block at a time. Founded by Jahmal Cole, their work is fueled by a simple question—"What is something I can do that will have a positive impact on my block?" What was once a volunteer-led after-school program to expose young people to new experiences within and around their city quickly became the fastest-growing social impact organization in Chicago. Today, M3 invests in quality youth programming and community development initiatives to ensure access to resources, opportunities and holistic care across Chicago. Alexander and her team recognize that, only through efforts of service, empathy and collaboration, will we see our communities truly evolve.

Alexander's degree has allowed her to shine a light on the work being done within the organization and communicate effectively to various stakeholders—funders, volunteers and the general public—about systemic issues impacting vulnerable populations and divested communities.

"For example, the women struggling with substance abuse in Nashville were from very rural areas and often were a second/third generation substance user," she said. "In Atlanta, you can see how racial, economic and political disparity so clearly divided a relatively small city. In Chicago—that's a tale as old as the city—but education, neighborhood investment, access to resources, even snow plowing are directly related to our political structures."

Alexander adds that many nonprofits were created to address the repercussions of government policies not prioritizing equitable access to education, healthcare, and community investment, and her studies in political science have made it possible for her to understand how and why that happens.

As director of donor relations at M3, she engages donors and other interested stakeholders, making them aware of the work the nonprofit does and all the organization has accomplished.

"I love connecting with people and creating infrastructure. It is so important to build a good communication strategy that is centered on building genuine relationships," she said. "My daily work involves sharing the work that M3 accomplishes, and giving all stakeholders the opportunity to get involved. We can't do this work without the generosity of amazing people who are willing to partner with us in our mission."

While her days can be long and the work is difficult at times, Alexander says she is inspired by the people she has worked with and the organization's founders who did what no one else was doing and what needed to be done.

"Their determination, optimism and hard work increases my hope for the future," she said, "and I'm so grateful to be part of it."

This hope comes in different forms each day. For example, over the past pandemic year, M3 was able to give out $1million in small business grants, community grants and scholarships, and Alexander admits it has been thrilling to be a part of that process from start to finish.

Looking back, she credits NIU with giving her the foundation to create a career based on helping people. For Alexander, it's always been about the people.

"The community I built at NIU has been with me in every success and every challenge," she said. "I know college is about obtaining a degree, but for me, the community of people I am able to live life with was the best part of my experience."