Michelle Keppel, '17, Excels as Elementary Music Teacher and Band Director
By Eva Richards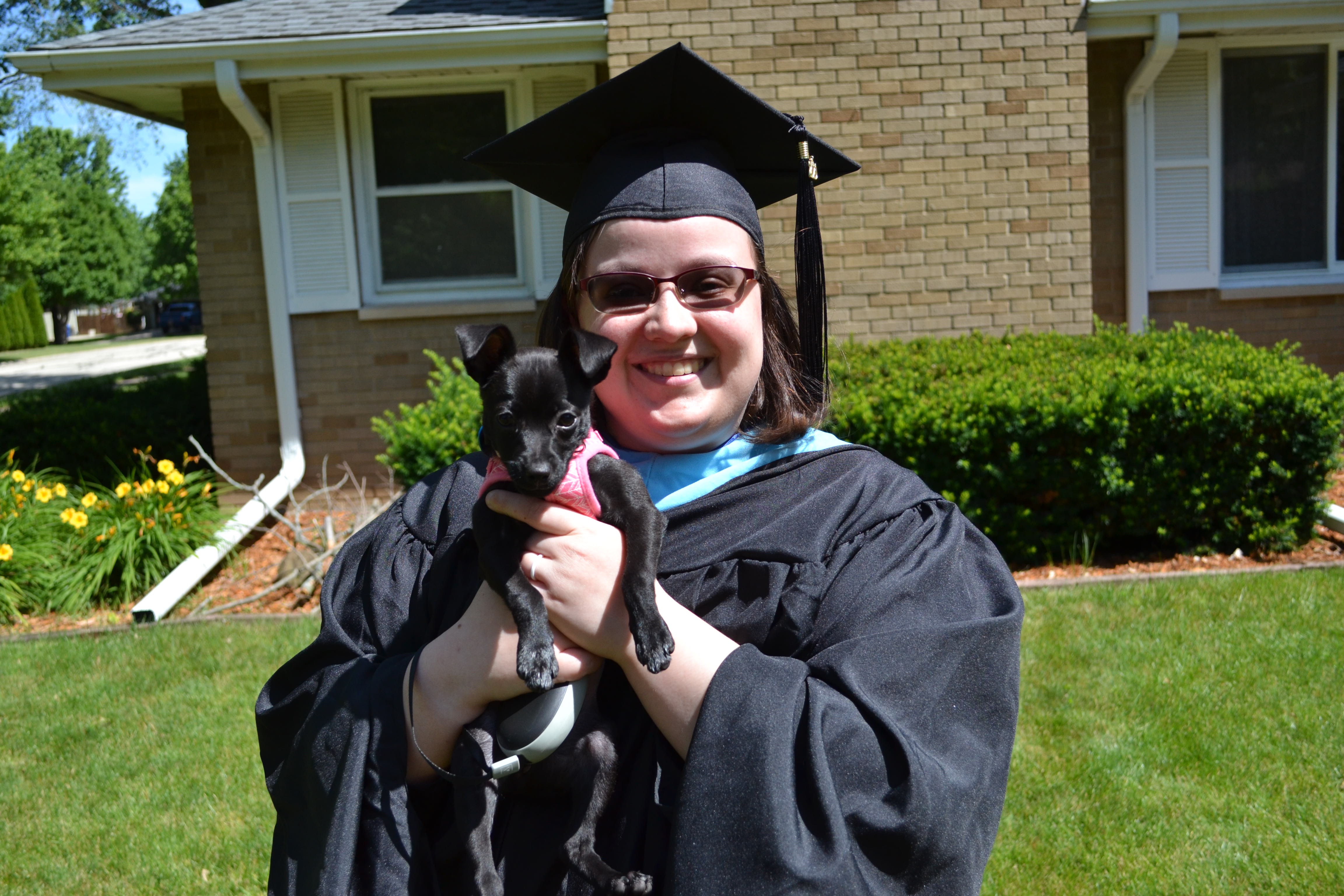 Michelle Keppel, '17, graduated from NIU with a dual degree in music education and music performance.
Growing up in Oswego, Illinois, Michelle Keppel, '17, loved to play her trumpet ad dreamed about when she would be able to be an inspiring teacher like the ones she learned from each day.

When she was deciding where to go to college, she received a music scholarship from NIU, and that made all the difference. She enrolled in the College of Visual and Performing Arts in Fall 2013, pursuing bachelor's degrees in both music education and trumpet performance, and began her journey as a Huskie.

"Many of my mentors in high school had graduated from NIU," she said. "I knew NIU had one of the best music education programs in the state, and I loved that it is not too far from my hometown of Oswego. I had outstanding, knowledgeable and supportive professors who encouraged me throughout my time at NIU."

Once in DeKalb, Keppel met her now-husband of three years. She also had opportunities to learn from experienced professors at NIU who held her to high standards and helped her become the best educator she could be, such as Dr. Mark Ponzo, who was her trumpet professor, and Dr. Mary Lynn Doherty, who was a music education professor.

Keppel involved in many different performing ensembles including the Philharmonic, Wind Ensemble, Wind Symphony, Huskie Marching Band, Trumpet Consort, and University Chorus. Throughout her college career, she was selected to perform in masterclasses for several world-renowned trumpet players, including Chris Martin and Tom Hooten. In April 2017, she was selected to receive an Outstanding Women Student Award from Northern Illinois University.

During her "summers off," Keppel has kept busy working as a marching band staff member in the Plainfield School District throughout her college career. She also spent two summers assisting students with special needs at extended school year programs.

After earning dual bachelor's degrees in 2017, Keppel won a coveted role as the K-5 general music and 5th grade beginning band director at Fabyan Elementary School for District 304 in Geneva, Illinois.

"NIU prepared me well for my dual role as both a general music teacher and band director," she said. "I am currently the only teacher in my district who balances both of these roles. I also learned to be flexible and adapt, which has been so relevant, giving the new challenges of hybrid and remote learning."

In summer of 2020. Keppel earned her M.A. in special education from Aurora University. Currently, she is pursuing her second master's degree online at Concordia University Chicago—a M.A. in curriculum and instruction with educational technology—and will graduate in May 2022.
"I am most proud of the positive impact I have on my students. I work hard to make adaptations and modifications to support inclusion efforts and to meet all my students' needs," she said. "My positive experiences at NIU helped drive me to the decision to pursue an advanced degree with a focus on including students in my classes who have exceptional needs."

Keppel is expecting her first child in October with her husband, and she plans to pass down the love of learning she has cultivated.
"My experiences at NIU helped shape me into the educator and person I am today," she said. "It made me a lifelong learner, and that has been life-changing for the better."