Cameron Kielb, '15, Named Ambulatory Nurse of the Year at Kishwaukee Hospital
By Eva Richards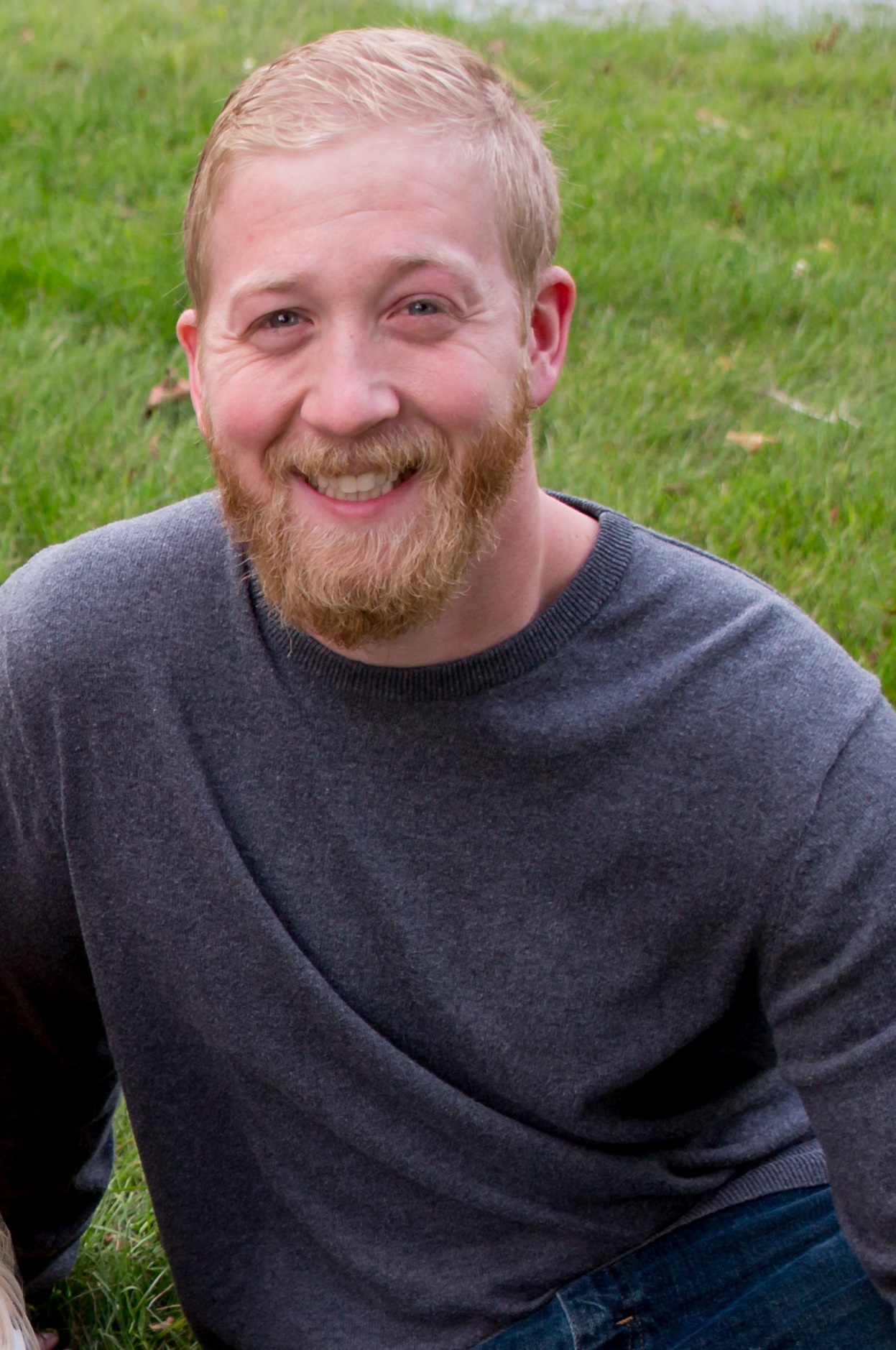 Cameron Kielb, '15, works on the Cardiac Catheterization Lab/Interventional Radiology unit at Northwestern Medicine Kishwaukee Hospital in DeKalb, Illinois.
"Without a solid foundation, it's hard to build anything," said Cameron Kielb, who earned his nursing degree in 2015 from NIU.

He credits his college education with challenging him to be more than "just okay."

This year, Kielb received the Ambulatory Nurse of the Year Award from Northwestern Medicine Kishwaukee Hospital. Ambulatory care nursing is the nursing care of patients who receive treatment on an outpatient basis.

"Through NIU, I learned the foundations of nursing and the importance of working with others to care for a patient," he said. "Nursing is never a solo job. It's about working with many different people to provide care for everyone. We're often the nexus between the patient and many of the amazing disciplines that a patient will encounter. NIU fostered leadership, knowledge, and a passion for great nursing care that will remain with me forever."

Growing up here DeKalb, going to NIU was a no-brainer for Kielb. It was a local school that allowed him to stay close to home and friends while obtaining a top-quality education.

Kielb took time to find his major, but once he did, he never looked back.

"The fact that NIU had a top-notch program readied me to take on the challenges of becoming a nurse," he said. "The University incorporated a great blend of traditional classes with hands-on clinical experience, allowing me to reinforce the material in real-world settings. It challenged me, in a way no other program had, to step up and learn the material."

Immediately after graduating Kielb found a home in an intensive care unit that also featured a step-down unit.

"The hospital had a new graduate nursing program that provided a lot of guidance and support," he said. "I built up my basics of becoming a nurse until transitioning into a full-fledged ICU nurse. Though the unit featured medical, neuro, and cardiac, it was cardiac that really sucked me in. I enjoyed learning and taking care of these critically sick patients with differing types of heart disease."

Following this experience, Kielb worked towards transferring to a Cardiac Catheterization Lab/Interventional Radiology unit, where he works now. There, he works within a team to care for patients undergoing a wide variety of procedures. Whether they are doing angiograms of the hearts or biopsies, a lot of care is taken to provide safe and high-quality care. His job consists of either providing moderate sedation throughout a procedure or charting and monitoring patient vitals during a procedure.

Do not let that simplistic description fool you. There is much more that goes into a role like Kielb's.

"Being a nurse in this department is about developing a rapport with a patient prior to the procedure," he said. "Seeing and understanding that this experience is new for them and comes with a package of fear and anxiety is really important. I have to understand how they are feeling and provide information that is honest yet supportive. Though our time can sometimes be short, our impact is large."

This is important for Kielb because of the impact his team has on so many people.

"We work very closely with doctors and our peers throughout the hospital on a wide variety of patients to make a difference," he said. "No two days are ever the same beneath the surface, and I always leave work feeling like I helped someone in need."

Recently, Kishwaukee Hospital achieved its Magnet Designation. This designation recognizes organizations worldwide where nursing leaders successfully align their nursing strategic goals to improve the organization's patient outcomes. Kielb is extremely proud of this accomplishment.

"This was a true attestation to much of the hard work that has been done to continually improve and provide high-quality care for our community," he said.

Being the Ambulatory Nurse of the Year was a personal honor for Kielb, but he prefers to focus on the momentum and success of his whole team.

"There are so many people who are doing amazing things," he said. "Quite frankly, our Magnet journey highlighted many spectacular nurses with a passion for improving patient care."