IBM Innovator Matt Price, '09, Receives Alumni Achievement in the Sciences Award
By Eva Richards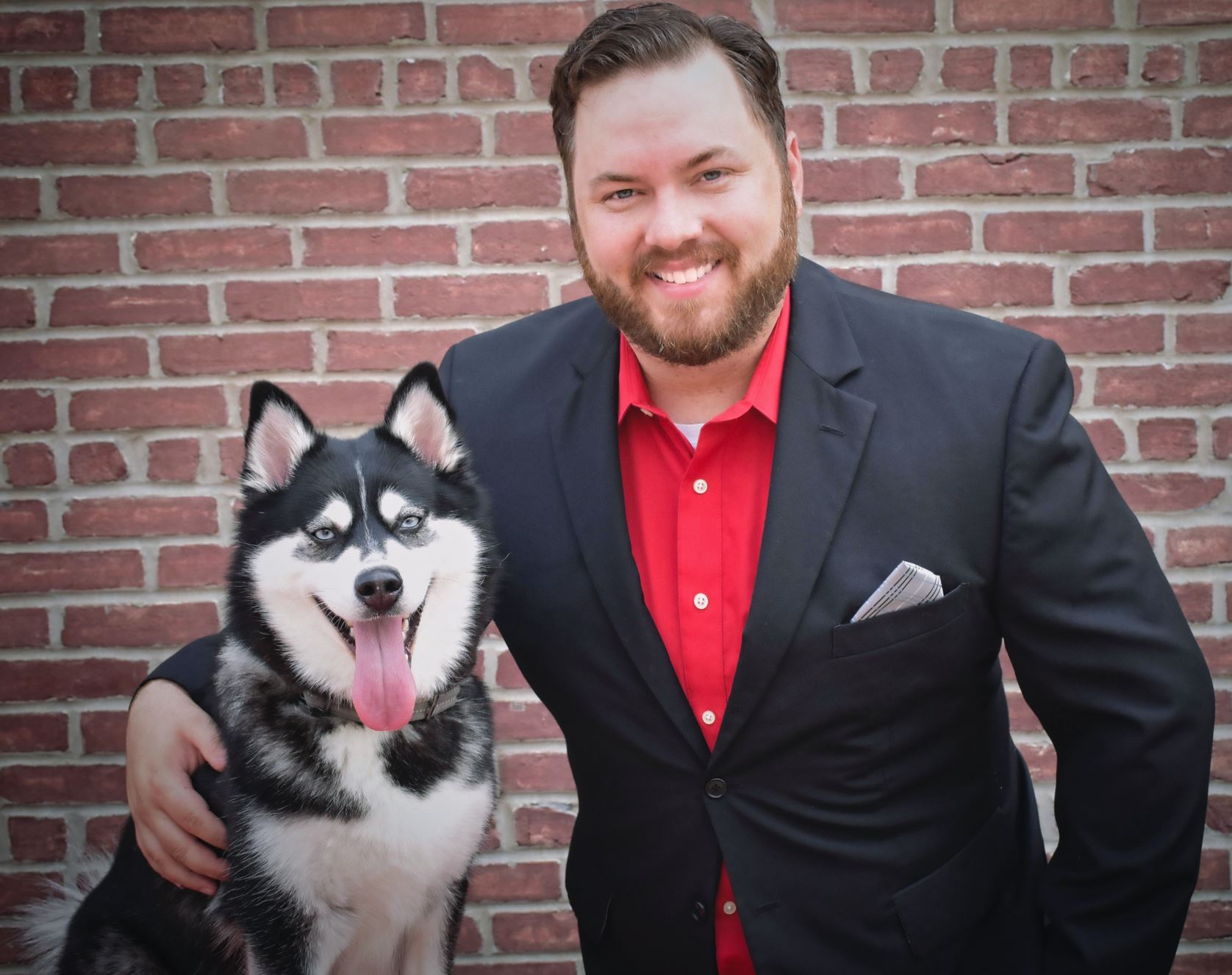 Matt Price, '09, is able to help millions through his IBM projects.
According to his mother, there were signs early on that Matt Price, '09, was of superior intelligence—but not in the way she hoped.

"As I started to grow up, I developed a habit of procrastination," Price said with a laugh. "My mom went to a parent-teacher conference, where she asked my teacher at the time if she had any advice on how get me to stop putting assignments off to the last minute. She said, 'He's constantly procrastinating, but he always gets good grades, so I can't really yell at him about it!'"

When the teacher responded that procrastination can be a sign of high intelligence, Price's mother was sure her son would be a regular Einstein!

"Like a lot of other kids, I was fascinated with space and wanted to be an astronaut," Price said. "Even though I haven't made it to the moon, I've always found myself working and studying in one science or another."

Like his father who worked in IT, Price was also into computers. He built his own PC when he was just a kid, taught himself HTML, started building websites, and guest taught his junior high computer class.

When it came time to choose a college, Price decided on NIU because it "felt like home." Like the majority of students, he switched his major halfway through his time on campus, starting out in pre-med with a focus on biology.

"As soon as we hit Advanced Intermolecular Thermodynamics, my heart just wasn't in it anymore," he said. "So, I looked around for something else that I enjoyed and knew I could find a successful career in. I had always had an interest in computers, so, ultimately, I landed on computer science. Although there were some tough classes, like CSCI 360, I was able to finish my time at NIU without feeling the need to switch majors again."

Price fondly remembers working alongside Professor Jia Zhang, joining one of her projects as a research assistant. That project then snowballed into several other opportunities that led to traveling the world and helped shape the early part of Price's career as a Junior IT Developer at Revation Enterprise Systems.

Now, as a client success manager at IBM, Price works with customers to ensure they get value out of their investment. The specifics on how that works varies from day to day and client to client, depending on what each individual is trying to accomplish. For some customers, that means building demos using IBM's Watson data science and artificial intelligence tools. For others, it may mean walking through architecture models to determine how all of the IT puzzle pieces will fit together. Sometimes, it can mean project management or business strategy meetings to plan out long-term roadmaps for where customers want to go and how IBM can help them get there.

These accomplishments led Price to be recognized with this year's NIU Alumni Association Achievement in Science Award.

"The most fulfilling part of my work is being able to see in real time how the people are using and benefiting from the things I work on," Price said. "For example, last year I built a codebase that powered a COVID information chatbot. When the pandemic began, city and state health resources were completely overwhelmed with the number of information requests they were getting. IBM offered free cloud resources to these agencies as a means of doing what we could to help ease the burden of the pandemic. So, my work was immediately deployed to hundreds of state and city websites, such as Michigan's state information site and Minnesota's site, where hundreds of thousands of people across the country used the tools I developed to help keep themselves safe and informed during the ever-changing landscape."

Price noted that the same codebase was used as the basis for a coding charity project at callforcode.org and promoted by Lady Gaga.

In addition, Price was recently selected by one of IBM's vice presidents to participate in a program called "Corporate Service Corps," where a bunch of high-performing IBM employees from all around the world come together to do a six-week intensive, pro bono engagement in a developing country. Price was sent to Turkey where he worked alongside government officials and nonprofit organizations on two projects.

"First, I helped the nonprofit Turkish Enterprise and Business Confederation (TÜRKONFED) develop a mechanism to help small business owners, modeled in part after the US's sba.gov programs, but with lots of limitations due to population mobility, education levels, and available resources," he said. "I also worked alongside the Istanbul Directorate of Ministry of National Education to develop programs to promote S.T.E.M. education in primary schools."

How was Price able to land such a high-impact job for one of the planet's biggest companies?

"There's a mantra my dad often repeated when I was first starting my career," Price said. "'Pretend like you own the company you work for, and act accordingly.' That's the overarching goal I've set for myself. On a day-to-day basis, for the last 11 years, I've seen that there's a lot of unnecessary complexity in the world of 'big business' that works its way into everything, so I make it a goal of mine to ensure whatever I touch becomes simpler and easier for others to use."

And what about his childhood dream of going to space?

"While I definitely wasn't in the seat when it launched, through IBM, I have worked alongside other companies to put rockets into space," Price said.

For Price, accepting the NIUAA's award is an opportunity to step back and look at the things he has been able to accomplish so far.

"Like most others, it seems, I get lost in the day-to-day grind of trying to solve problems and making things better," he said. "So, the chance to stop and reflect on how far I've come since I graduated from NIU will undoubtedly give me renewed motivation to tackle the challenges ahead of me."