Christy Peterson, '95, Leads Logistics and Supply Chain for T-CETRA
By Eva Richards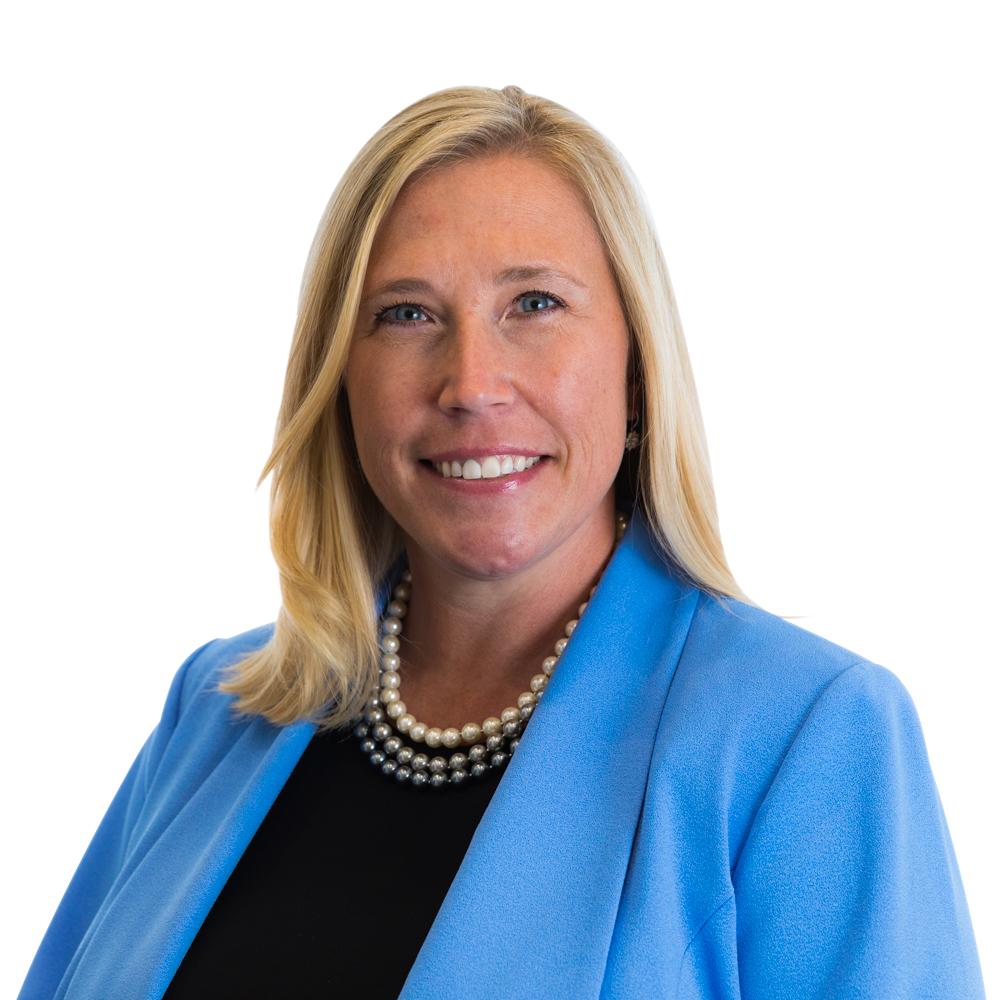 Christy Peterson, '95, got her start at NIU and continued learning ever since. She is currently pursuing her doctorate in education and organizational change.
When Christy Peterson, '95, moved to DeKalb for her first year of college, she had a very clear vision of where she wanted to go.

"I always wanted to be an attorney, and my course was set when I went to NIU," she said with a laugh. "To give you an idea of how passionate I was for this career, my license plate on my first car read 'Pre Law 6.'

As she earned her journalism degree, NIU fostered her robust love of learning and Peterson was on track to enroll in law school. However, like so many young people with good intentions and firm goals, life had other plans.

"Life took me on a detour when I decided to pause after graduation for a year and earn some money to pay for my next chapter," she said. "In that year, I got married and soon after, I decided to have my first child. Law school was put on the back burner."

During that time, she worked her way up the ladder at Motorola and U.S. Cellular.

"I did not become an attorney but found success and happiness in my new career," she said.

Even during this transitional time, Peterson never stopped learning, and eventually enrolled at Lake Forest Graduate School of Management for her M.B.A. After earning that degree, she went on to work as an executive for Ice Mobility before joining T-CETRA, LLC, which is headquartered in Dublin, Ohio.

Founded in 2007, T-CETRA is a leading financial technology enabler that converts cash payments into secure, auditable, cashless transactions at over 10,000 retail locations in the U.S. and Puerto Rico that primarily serve cash preferred customers. Its payment solutions bridge the digital divide for these underserved communities. VIDAPAY, the company's proprietary cloud-based payment portal and intuitive interface enables retailers to manage customer accounts in real-time within a safe, secure payment transaction framework.

As VP of logistics and supply chain, Peterson brings decades of experience in leading key logistics initiatives within the telecommunications industry.

"As a lifelong learner, I always want to be asking the questions and solving the problems that help businesses—and their people—grow," she said. "I love solving problems. When it comes right down to it, it's all about solving the problem, finding the right solution and streamlining the right process to support the diverse needs of the customer."

Even now, Peterson continues her education. She is pursuing a doctorate degree from Baylor University in education and organizational change.

Peterson joined T-CETRA at a time when the company is experiencing a lot of growth. And with that growth, comes the scaling and fulfillment "puzzle."

"T-CETRA saw an opportunity to better support their clients by offering better, more efficient processes, as well as to build a complete portfolio of wireless products in a single portal," Peterson said. "I was the person to lead that charge and solve that puzzle. It's very fulfilling and fun!"

Peterson looks forward to capitalizing on new and existing opportunities to sell inventory.

"This is a very exciting time to join the growing T-CETRA team. We have committed to expanding our offerings and prioritizing a deeply integrated fulfillment process that will allow a better flow of inventory for our customers," says Peterson. "We will continue to support new and existing business-to-business, wholesale and national retail partners with a full line of products, accessories and parts. As the distribution of 5G products and services evolve, so will we."