John Brandon, M.A. '85, Leads Asia Foundation's International Relations Programs
By Eva Richards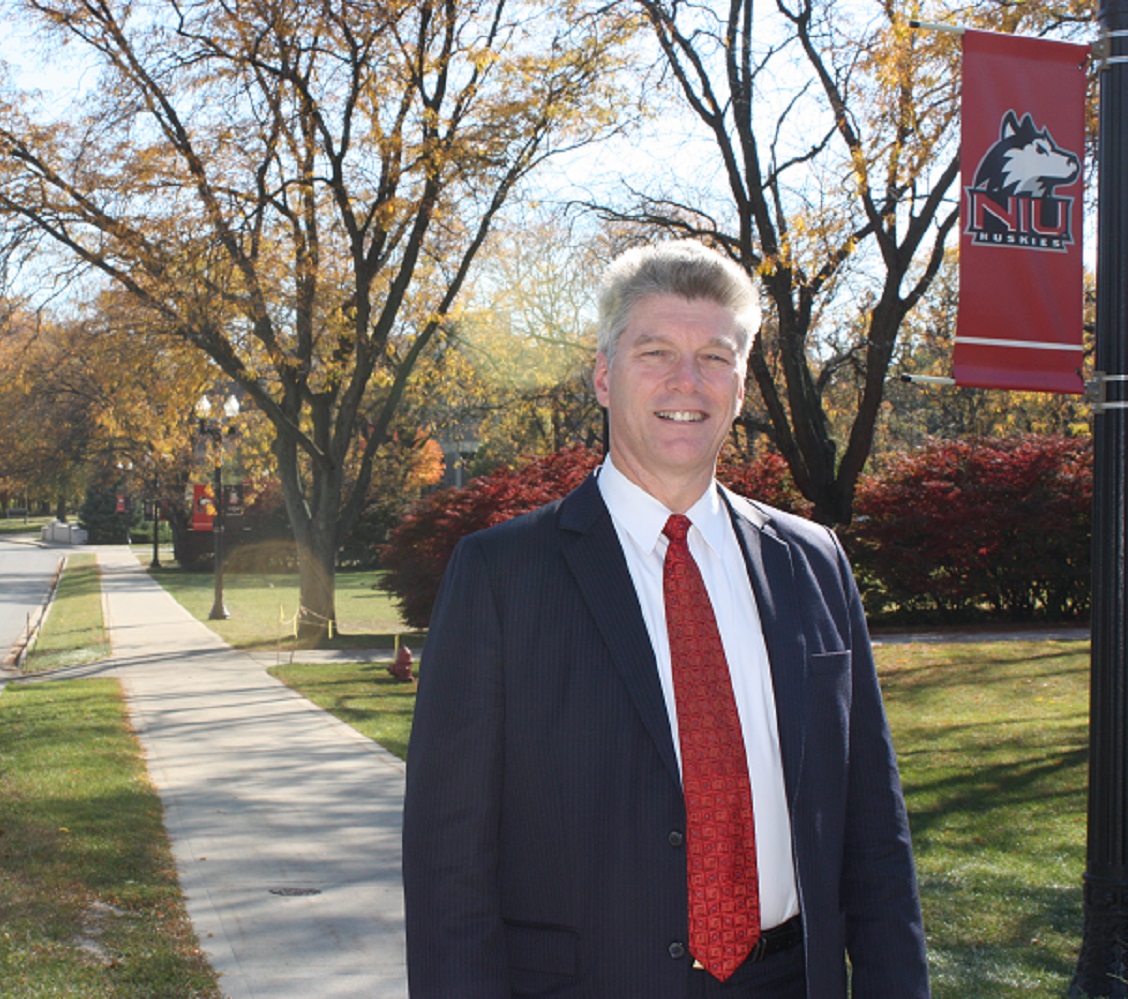 John Brandon, 'M.S. '85, still finds time to give back to the Center for Southeast Asian Studies, which meant so much to him during his education.
It all began with a crumpled piece of paper on the ground.

One day in the late autumn of 1977, as John Brandon was getting ready to earn a degree in history from Drew University in Madison, N.J., he wondered what he would do after graduation— a teaching job or law school?

Seeing a piece paper at his feet in the hallway of a University building, Brandon bent down to pick it up. He unfolded it and read for the first time about the Princeton in Asia program—an opportunity where college graduates can teach and help students in Asia after college—and his path was forever changed.

"Even though I had no demonstrated interest in Asia at the time, I was interested," he said "I scheduled an interview, more for the interview experience than anything else. I didn't think I could get the job because I hadn't gone to Princeton University, but I wanted to find out more."

Brandon had a solid interview, even if it included some Asian mispronunciations that still make him cringe today. Two weeks after graduation, Brandon found himself flying to Thailand for his first job, where he would be a teacher ambassador for the Princeton in Asia Program.

"There, I taught English for two years in Bangkok and for one year in Southern Thailand, at Srinakharinwirot University," Brandon said. "I learned so much there. I read about Thai history and politics, and I came across some writing by Clark Neher and M. Ladd Thomas, who were professors in NIU's political science department. I started to think that NIU might be an interesting place to go to further my education."

Knowing his work with the program was winding down, Brandon wanted to do something related to Southeast Asia. During his three years of work, he had traveled to Malaysia, Singapore and Indonesia, but he was unable to visit much of mainland Southeast Asia, given the political turbulence in Indo-China in the aftermath of the Vietnam War.

"I wanted to complement my living and work experience with academic experience where I could learn about the region more deeply," he said.

At NIU, Brandon took full advantage of the University's Center for Southeast Asian Studies. Because it was multi-disciplinary, he could take courses in political science (where he studied for his M.A.), history, anthropology, geography, ethnomusicology and other disciplines. While on campus, he even studied Gamelan—the traditional ensemble music of the Javanese, Sundanese, and Balinese peoples of Indonesia, made up predominantly of percussive instruments.

He met lifelong friends while studying, including his dear friend Julie Lamb, who worked as the coordinator for the Center for Southeast Asian Studies until her retirement. He also had the opportunity to study with Professors Neher and Thomas, who had a tremendous bearing on his academic and professional development.

"Clark was so welcoming. He was very interested in me applying and became my advisor," he said. "Dr. Thomas became the committee chairman for my master's degree. They were my professors, my mentors and, eventually, my friends."

Thomas passed away in 2016 after a long friendship with Brandon. Neher and Brandon are still close friends, making sure to catch up once a month.

After earning his master's degree, Brandon began working for a law firm until a position with The Asia Foundation opened up. The Asia Foundation is a nonprofit international development organization committed to improving lives across a dynamic and developing Asia. Informed by six decades of experience and deep local expertise, its work across the region addresses five overarching goals—to strengthen governance, empower women, expand economic opportunity, increase environmental resilience, and promote international relations and regional cooperation.

Brandon started working for the foundation 31 years ago, as a program officer, working his way up to his current role as the senior director of foundation's international relations programs and as the associate director of its Washington, D.C., office.

"I've been here so long because I am interested in working for an organization that improves lives and expands opportunities for people throughout Asia," he said. "I also like to think I've made a modest contribution to help improve U.S.-Asia relations."

Before the COVID-19 pandemic hit, Brandon would travel to Asia five or six times a year. During the last 18 months, he has had to get used to doing his work from his home in Maryland.

"The good thing is that technology exists so that I can still do my work, holding discussions, organizing events and producing reports on U.S. policy toward Asia. This same technology allows me to work closely with colleagues in 18 country offices throughout the Asia Pacific region," he said. While he misses visiting these countries, some which feel like a second home, Brandon is happy to still make a positive impact remotely.

"In 2021, we have released two reports—'Urgent Issues in U.S.-Southeast Asian Relations for 2021' and 'Asian Voices on the Future of United States-Asia Relations.' Both of these reports include findings and recommendations on foreign policy for the Biden administration. Both have been shared with key officials within President Biden's administration and Congress," he said.

Brandon also chairs discussions on salient political, security and economic issues, which are important to Asia and United States interests in the region.

"Each month I hold a round table discussion that brings together 30 Southeast Asia specialists in the Washington community to discuss issues that are important to U.S.-Southeast Asia relations," Brandon said. He anticipates fellow Huskie U.S. Senator Tammy Duckworth to talk about U.S.-Southeast Asia relations from a congressional perspective later this month.

Oftentimes, Brandon can be found working into the late hours of the evening on Zoom, just to communicate with his counterparts on the other side of the world, often with a 12-hour time difference.

"It's a challenging time for everyone in the world, no matter where they work," he said. "I miss personal interaction. I miss the opportunity of going to these countries. I can read about them, but to go somewhere and see for yourself, you can capture a nuance by being in the country and speaking with people. That can't be captured in a book or newspaper. I miss that part."

Brandon's is a story of patient progress, three decades in the making. And while his role is continually evolving and changing, one thing never does—the power of the relationships he has made in this work.

"I am proud of the relationships that have been developed with professional associates througout Asia, and I am honored to be able to work with such talented and committed colleagues in the Asia Foundation in Washington, San Francisco, and our field offices in Asia," said Brandon, who received the Distinguished Alumni Award from the NIU Alumni Association in 2012 for his work. "Our programs span from all regions of Asia. That's the part I have appreciated the most."

Even as his work has taken him all over the world, Brandon never forgot NIU's Center for Southeast Asian Studies. He often finds ways to support their initiatives and give back to student experiences.

"I gained so much from my time at NIU, particularly through the center," he said. "I feel it is important to help future generations. When possible, I'd like to be helpful in any way I can."