MPA Alumni Happenings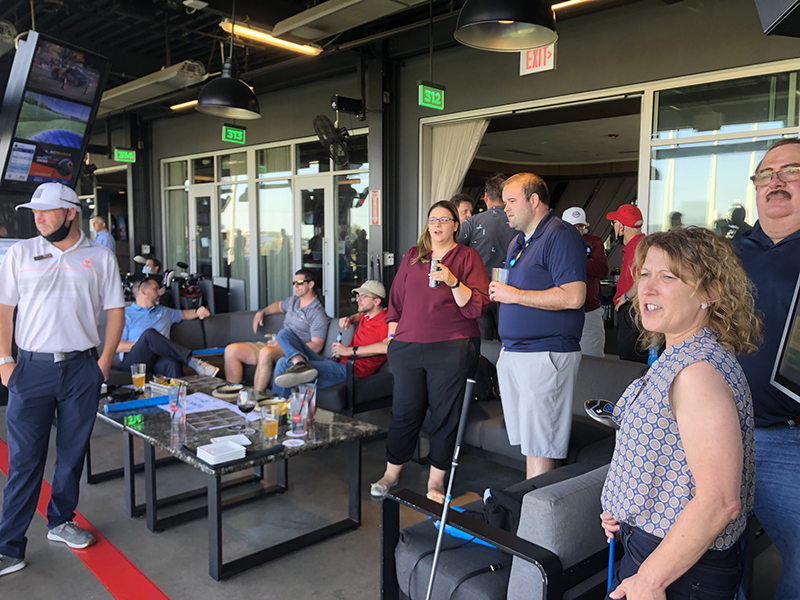 MPA alumni and friends enjoyed visiting at Topgolf in Schaumburg.
It was a spectacular evening shared by MPA alumni and friends at Topgolf in Schaumburg. The evening included golf, a delicious dinner, raffle prizes, and much fun and laughter. Brad Townsend, golf committee chair, was especially impressed to have many familiar faces along with many new faces enjoying a beautiful evening at the open-air facility.

The Topgolf event raised over $15,000 for the department which will be used to assist faculty in research projects, student recruitment and student professional development.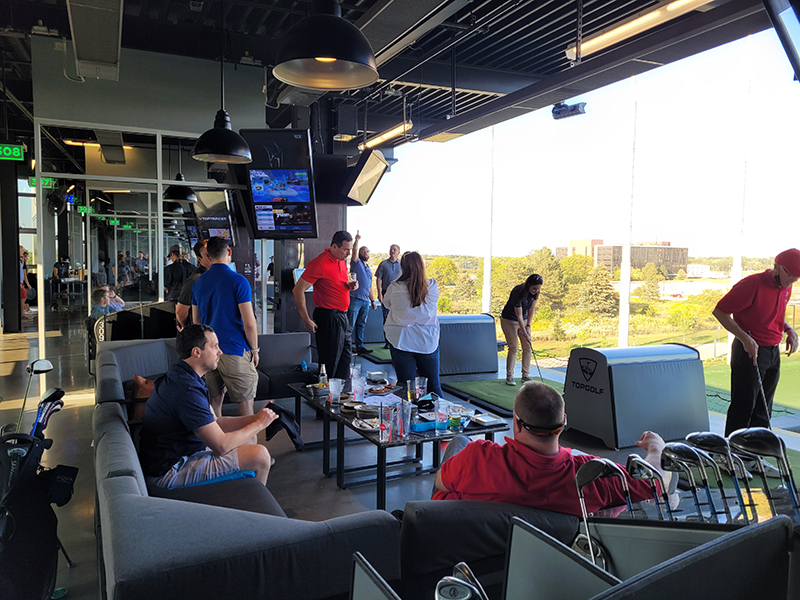 Many thanks to the members of the golf committee for their persistence in rescheduling and pulling this event off: Austin Pollack, Brad Townsend, Dawn Peters, Debbie Vansickle, Eric Tison, Glenn Theriault, Jeanna Ballard, John Coakley, Jon Pape, June Kubasiak, Kimberly Richardson, Michael Peddle, Mike Earl, Ryan Johnson, Sam Hughes, Scott Skrycki, John A. Schuldt, Denise Burchard and Dory Stipetic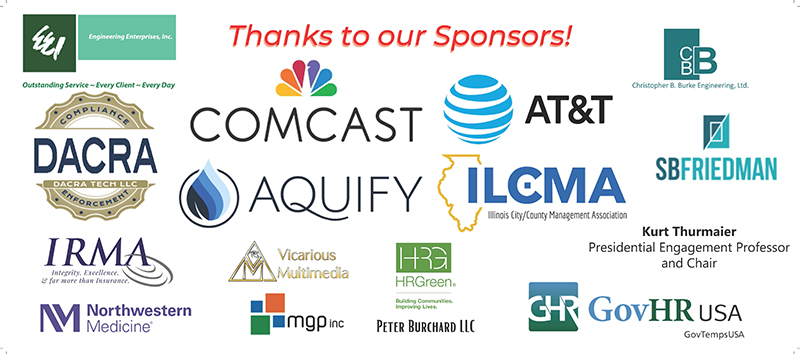 We are especially grateful for the many sponsors who contributed to this event.