Student Happenings: MPA Program Welcomes the 2023 Class!

The MPA class of '23 was excited to start in person with an orientation held at the Barsema Alumni and Visitors Center. The day started with an activity to break the ice, a review of MPA program expectations and best practices for success. The class of '22 joined in later that afternoon and were very pleased to meet other students, faculty and staff in person, many for the first time. Representatives from professional organizations described the benefits of professional networking and encouraged students to become involved. The afternoon wrapped up with a buffet dinner for all in attendance.
---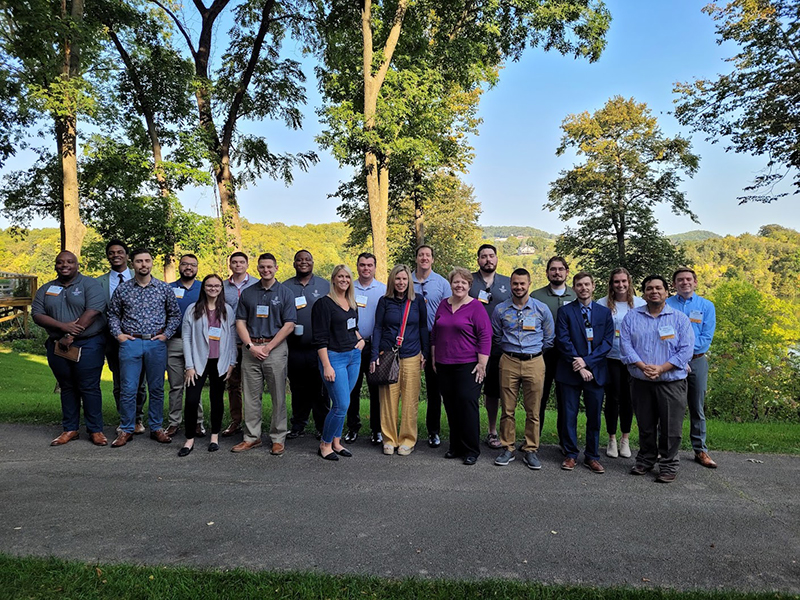 Twenty-five students attend the ILCMA Conference in Galena!

Read on for what student David Long had to say about his experience.

The ILCMA Summer Conference was nothing short of spectacular. As a first-time attendee and frequent conference-goer, this experience is one I am surely looking forward to again. To write about all the awesome things would take the whole newsletter but here are my three main takeaways from the ILCMA experience.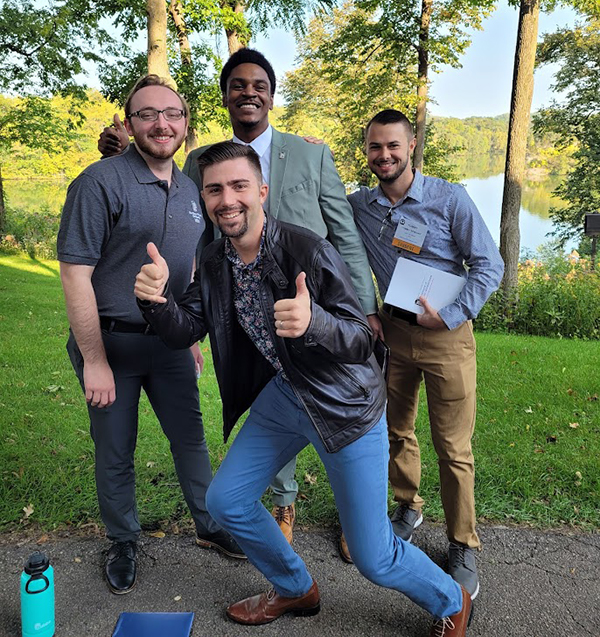 Students pictured here: Front: Micah Chambers, Back from left to right: Sam Reiss, David Long (in his signature formal attire) and Tommy Semanic.
Community is everything. From the moment I walked through the doors at the Eagle Ridge Inn in the Galena Territory, I felt like I belonged. The community of public service leaders and student peers coming together created an electrifying environment. Aside from that, having the opportunity to observe and engage in person made the experience even better. However, the strongest display of this community came during the awards banquet; it was truly a delight to witness longtime public servants recognized and honored by their peers.

Local government professionals are doing amazing work. The sessions I attended helped to further ignite the passion and drive I have to serve in communities and local government. Sharing this experience with 24 classmates was great. We had the opportunity to learn, bond and grow together as future leaders.

The overall experience at the ILCMA conference was unmatched. From the many laughs, connections made and lessons learned, I can safely say I can't wait to do it again!
---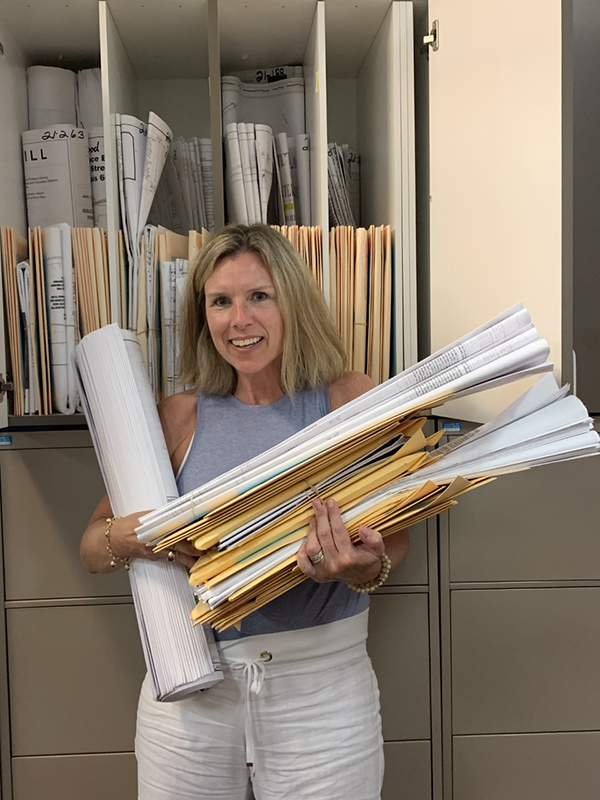 Claire Nass, James M and Audrey M. Banovetz Fellowship award recipient
Claire Nass was the recipient of the James M and Audrey M. Banovetz Fellowship. She described the experience this way:
"I attended informative, thought-provoking, and inspiring keynote and breakout sessions. I enjoyed meals with public administration professionals throughout Illinois, forming connections stemming from interest in, and commitment to, serving the public. My mock interview helped hone my experience of interviewing within public administration. I left with energy and excitement to share learned concepts and to continue expanding education and networking within our important, dynamic and ever-changing field of public administration. I am very grateful that I was selected to receive the James M. and Audrey M. Banovetz Fellowship."